Time To Read: 9 Mins
Playing games on mobile is a great way to pass leisure time. However, most mobile games require an active internet connection for various in-game features to work. So in this post let's explore some of the Best Offline Games For Android to pass the time even without an internet connection.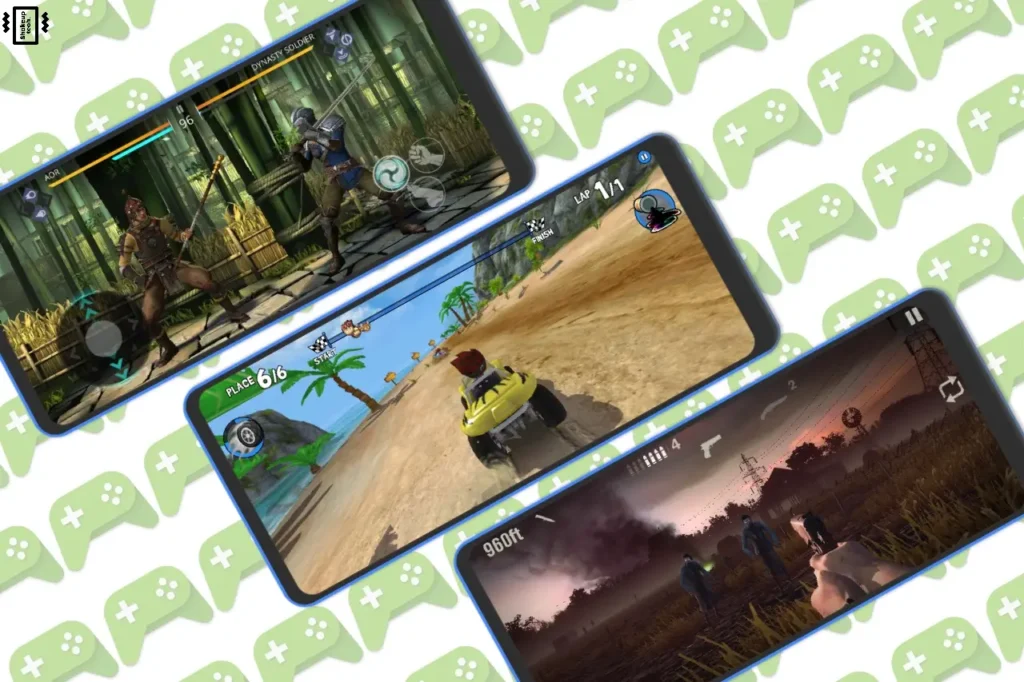 Hungry Shark
This is a survival open-world offline game where you play as a "Hungry Shark". We have a vast open ocean to explore and find prey to satisfy hunger. Additionally, the graphics are vibrant and you feel like you're in the sea or ocean. There are multiple seas available to explore and multiple shark skins as well. The shark skins include the popular ones like Great White Shark, and Hammerhead and some ancient ones like Megalodon and Gaia as well.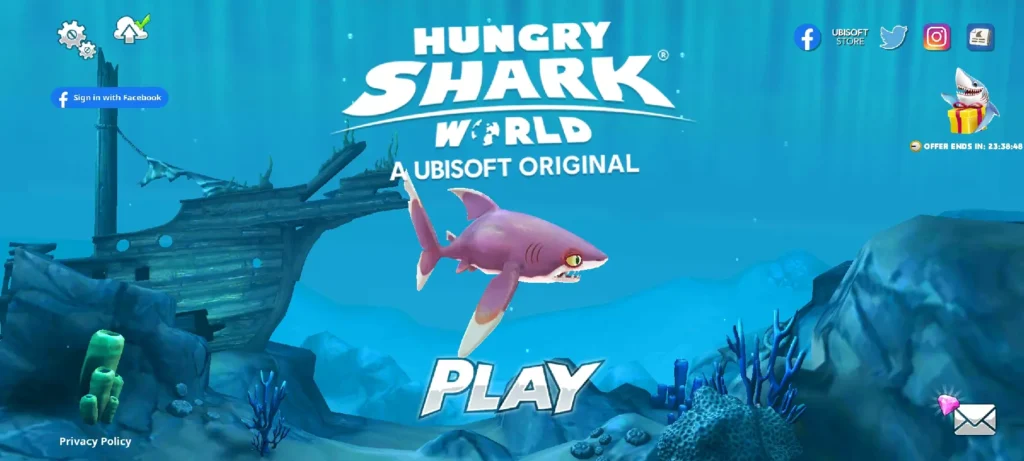 Moreover, you can turn off the blood from hunting if it feels too violent. The attention to detail is impressive in the sea as well as outside the sea. We get multiple extra features like a companion to swim with or other boosters for coins, XP health, etc. Additionally, we can buy various accessories and even weapons for our sharks. And of course, the best thing is that we can enjoy the game even without the internet. 
(DOWNLOAD)
Alto's Adventure – Best Offline Games For Android
This endless runner game is quite popular and one of the Best Offline Games for Android. What makes this endless runner game different is we have to play it in landscape mode. Additionally, the game has a peaceful vibe all thanks to the music and sound effects. The graphics are also very minimal and beautiful to look at. Moreover, the background scenery and Weather change with the game progression.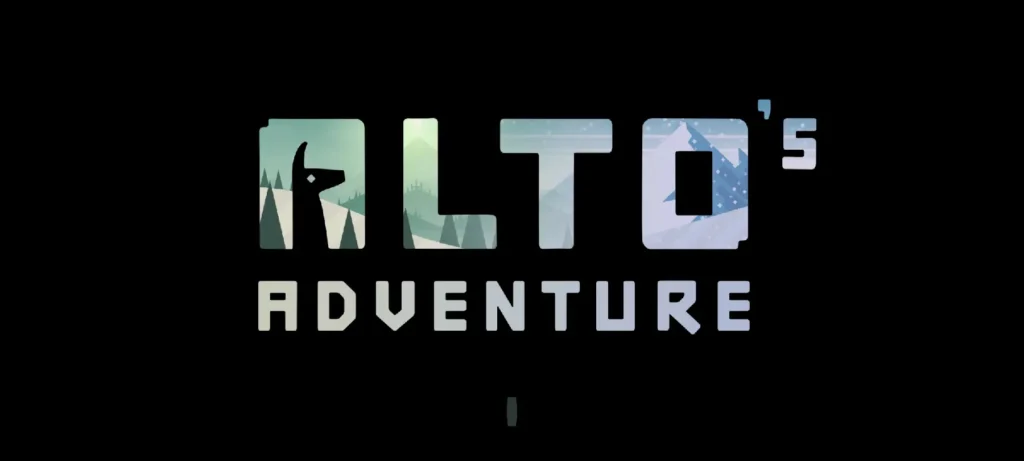 Additionally, there are multiple characters that can be unlocked as we further level up. Also, a unique aspect of the game is the Zen mode which can be activated by swiping left on the main screen. This mode eliminates any in-game hurdles or starting over when you fall. The Zen mode is intended more for relaxation and enjoying the game. The game is available to play offline however for shops or leaderboards you need an internet connection.
(DOWNLOAD)
Gangstar Vegas
This is an open-world RPG game where you play alongside gangsters and cartels to become a gangster yourself. You'll find it similar to the Grand Theft Auto series where the premise is quite the same. The game has good-looking graphics with a nice detailed background and NPCs. You can take part in various missions to earn rewards and respect. Additionally, we have an open world to explore and drive different cars that can be found everywhere on the map.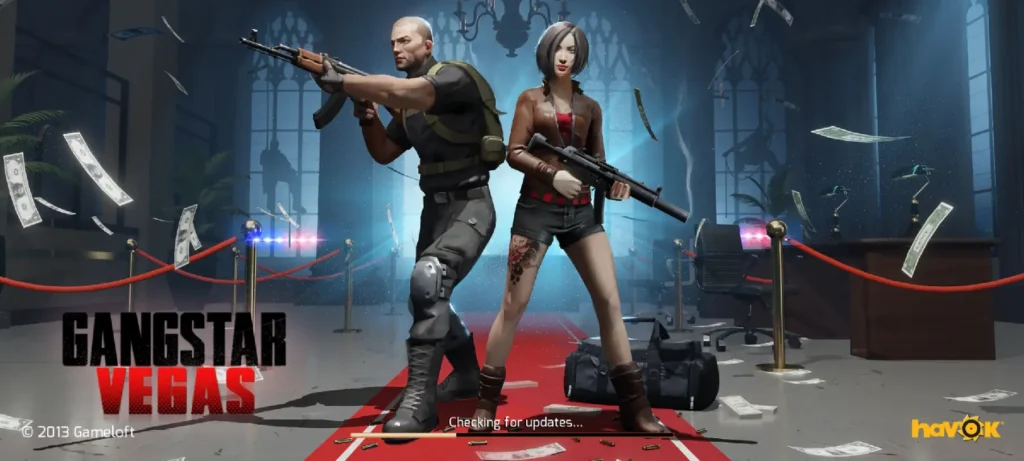 Moreover, apart from the normal story campaign we also have other side missions. We can even join online communities to play alongside real players. There is even a battle pass that provides multiple rewards and accessories for completing different missions. The main game can be played offline but many extra features do require an internet connection. As mentioned before the graphics are quite nice which means that it does require good hardware to run it. Overall, the vast open world and graphics make it one of the Best Offline Games For Android.
(DOWNLOAD)
Beach Buggy Racing – Best Offline Games For Android
This is a 3D kart racing game with realistic graphics and physics. The 3D graphics are really good looking with realistic shadows and details. Additionally, the physics of the cars looks and feels realistic, which is rare in mobile games. Moreover, the kart race isn't that simple as it provides various items to keep the race interesting. We can collect power-ups to boost our kart or use various items to slow down our opponents.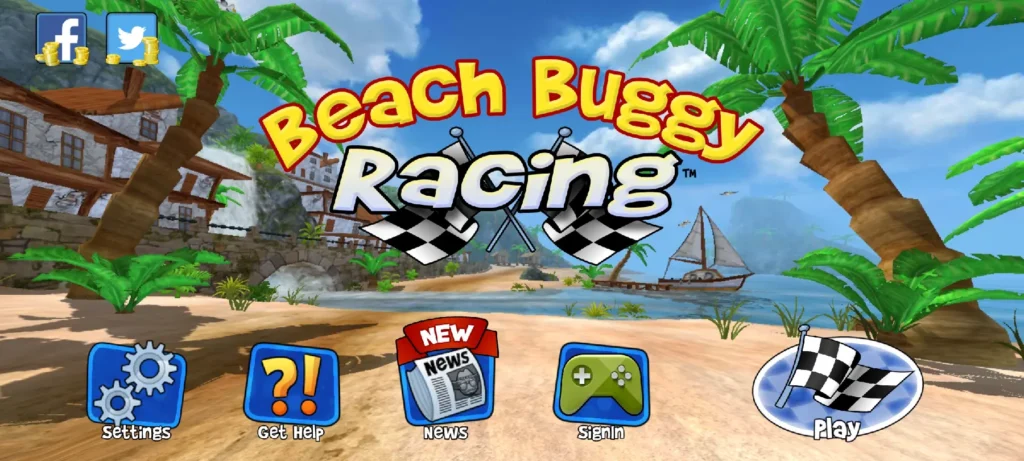 Moreover, we can upgrade and choose from multiple characters and cars. We can play the game with or without the internet but it requires one ticket to play one game. However, tickets can be earned by watching an ad or winning a race, or using gems. There's even a premium version of the game which provides unlimited tickets to play the game. Overall, the realistic 3D graphics and fun racing experience make it one of the Best Offline Games For Android.
(DOWNLOAD)
Word Cookies
This is a fun and kind of addictive puzzle game made with the theme of baking. A lot of us enjoy puzzle games and this one's about solving scattered letters into meaningful words. Additionally, there's no time limit or limitations on correct answers. So we can take our time thinking and then coming up with a meaningful word.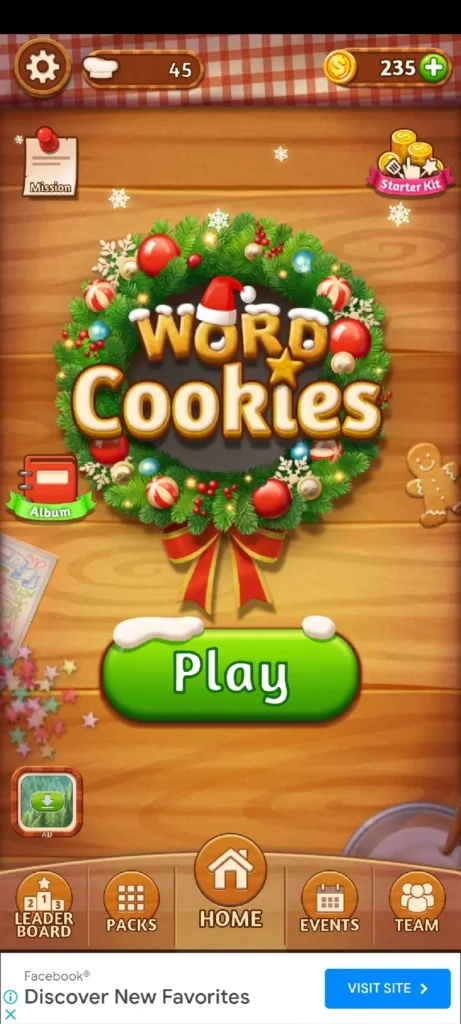 The game is available offline, but we need internet if we want our progress to sync and save. Also with the internet activated, there are some ads in the game, so only use it to save your progress. We even have multiple themes related to different holidays. Overall a nice and fun puzzle game to pass your leisure time.
(DOWNLOAD)
Cut The Rope
This is another puzzle game that is fun and addictive at times. It is also quite lightweight and easy to understand and play. You have to Cut The Rope in order to feed the frog candies. The candies are hanging by different ropes and we need to cut the ropes in a particular order so that it doesn't fall off or get wasted. As we progress the level gets tougher and new elements are introduced to make the level harder and more interesting.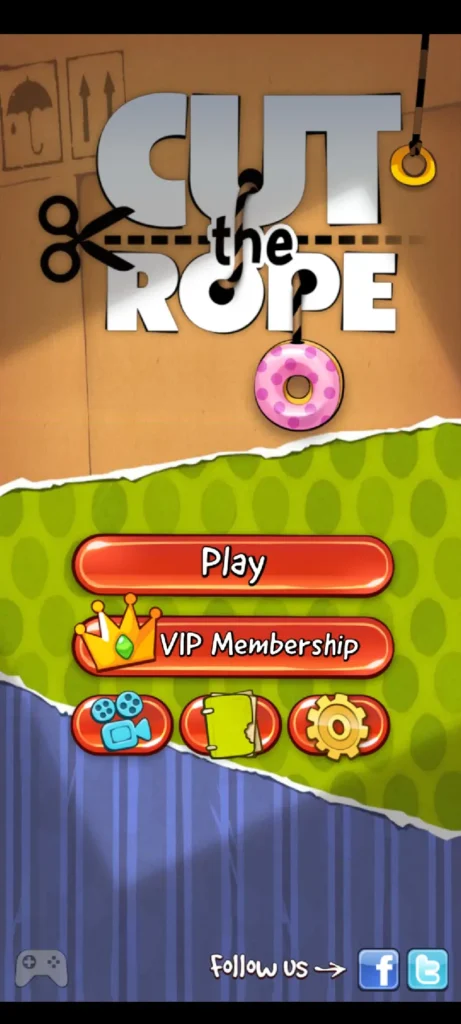 The game is available offline but to save our progress across devices we need an internet connection. Additionally, there's a Pro version of the game which unlocks all the different seasons and removes ads. However, we can complete levels to unlock these seasons as well. Moreover, there are sequels and spin-offs of the game as well as new puzzles and characters. 
(DOWNLOAD)
Monument Valley – Best Offline Games For Android
This is not just another offline puzzle game but a whole experience. Many people have praised Monument Valley as one of the best-looking and designed puzzle games. The unique aspect of the game is the architecture and the optical illusions. We need to go from point A to point B through various temple-like structures that present the puzzles.  However, the optical illusions and other elements create challenges in the way and we need to guide our character carefully.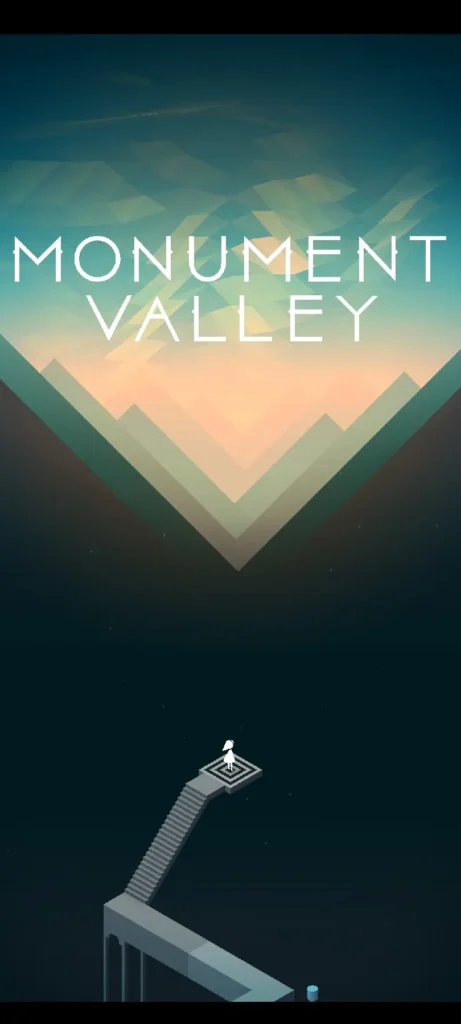 There are many levels and all of them are crafted beautifully with nice background music and sound effects. You can additionally purchase more levels, and there is a paid sequel to the game as well. The game is available to play offline but we need the internet to sign up and save the game on the cloud. The wholesome experience definitely makes Monument Valley one of the Best Offline Games For Android.
(DOWNLOAD)
Mekorama
Just like the previous game, Mekorama is a similar-looking puzzle game but with a twist. This one has full 3D graphics and also a ragdoll-like physics for the character. We get a lot of different structures and have to move from one point to another. The structure isn't still 2D and we have to rotate it at different angles to complete the level. There are multiple moving elements and hidden paths to increase the difficulty.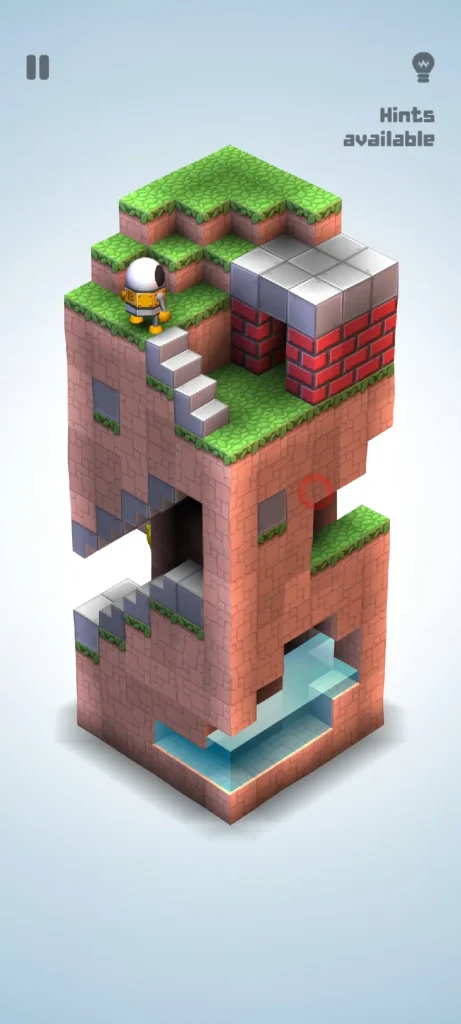 Moreover, we can create our own levels using various elements. We can even play levels created by others, which makes it more enjoyable. Additionally, the music and sound effect of the game is quite pleasing to hear as well. Additionally, we can add .ore levels by scanning Mekorama QR codes from different social media platforms. This makes the gameplay feel endless and addictive. Definitely, all these unique features and offerings make it one of the Best Offline Games For Android.
(DOWNLOAD)
Shadow Fight 3 – Best Offline Games For Android
The Shadow Fight games have been quite a popular choice on the Google Play Store. While the previous games were more like shadow fights, like literally black shadow-like characters. Shadow Fight 3 comes with brand new 3D graphics with visible characters and not just shadows. The game is a combination of Ninja, Samurai, Knights, and Street fighting. The fights are 1v1 with abilities for multiple combos and even special powers. The fights are not basic and take time to master and get used to.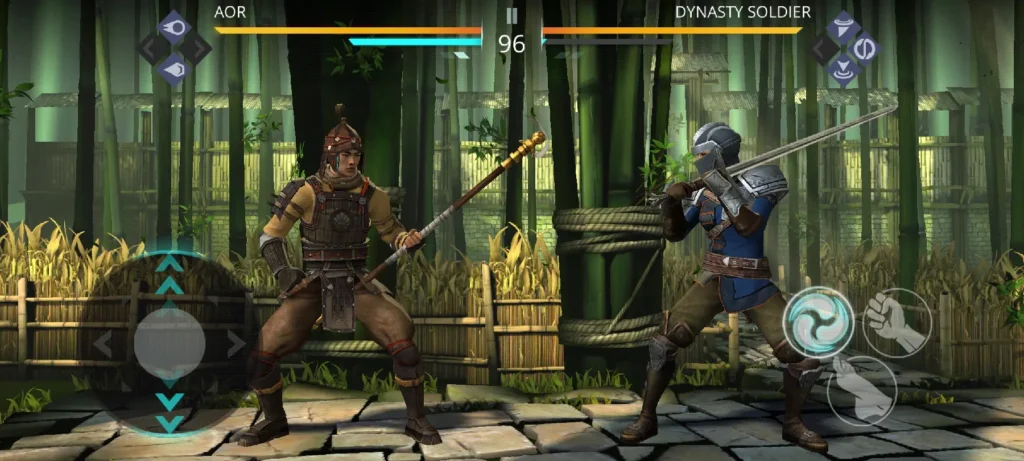 Additionally, we get a huge map with multiple locations and sceneries. The background of the game looks really good and the 3D aspects make it even better. The game has a story mode that follows our character and the master as they fight for justice against powerful enemies. Moreover, we can upgrade our characters with various accessories like shields, helmets, armor, weapons, etc. Additionally, we can play against other players and continue the adventure even after the story mode. Overall, Shadow Fight 3 is one of the Best Offline Fighting Games for Android.
(DOWNLOAD)
Into The Dead 2
If you're fond of FPS shooters and zombies then this game will definitely suit your taste. Into The Dead 2 comes with a combination of great 3D graphics with FPS shooting action. We have to run through hordes of zombies and survive till we reach our destination. We need to use multiple weapons to eliminate any zombies that come our way or block a path. Additionally, there is no movement toggle as the character runs automatically. We can use the tilt control to move our character which is a nice way to play.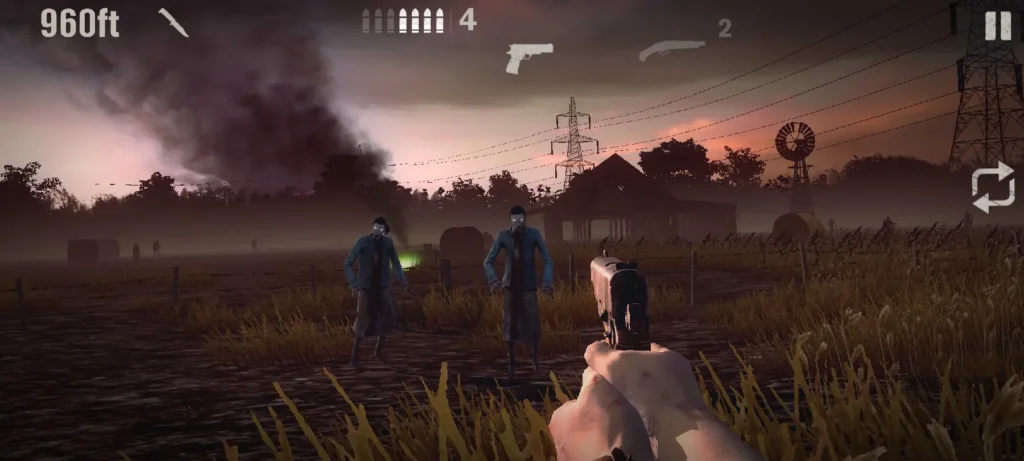 Moreover, there's a huge arsenal of weapons to choose and upgrade. There's even an option to buy a companion which can help in our zombie hunting. The game features a campaign mode with a good story that keeps you hooked. Additionally, we can play other side missions to earn rewards and upgrade our items. The graphics are quite nice and the ambiance feels eerie with fog and a horror-like background. Overall, a must-play and definitely one of the Best Shooting Offline Games For Android.
(DOWNLOAD)
Verdict
Offline games are a great way to pass our leisure time and also during times, we have no internet connection. Although, nowadays most games are highly internet dependent because of the multiplayer and social aspects. Still, games like Alto's Adventures can provide relaxing and endless fun while Into The Dead 2 is for more intense action and shooting. Most of the offline games are puzzle related which is a great way to exercise your brain. Word Cookies makes you think and improve your vocabulary while Monument Valley puzzles you with its unique optical illusions. What's your go-to choice for the Best Offline Games For Android, Tell us in the comments.