Time To Read: 7 Mins
Our daily lives are filled with multiple tasks which can be hard to remember sometimes. Even minute tasks like buying a particular item or sending an important email can slip from our minds. Reminder apps can help out in these situations as they'll constantly remind you of your important tasks. Let's take a look at the Best Reminder Apps for Android to never forget your tasks.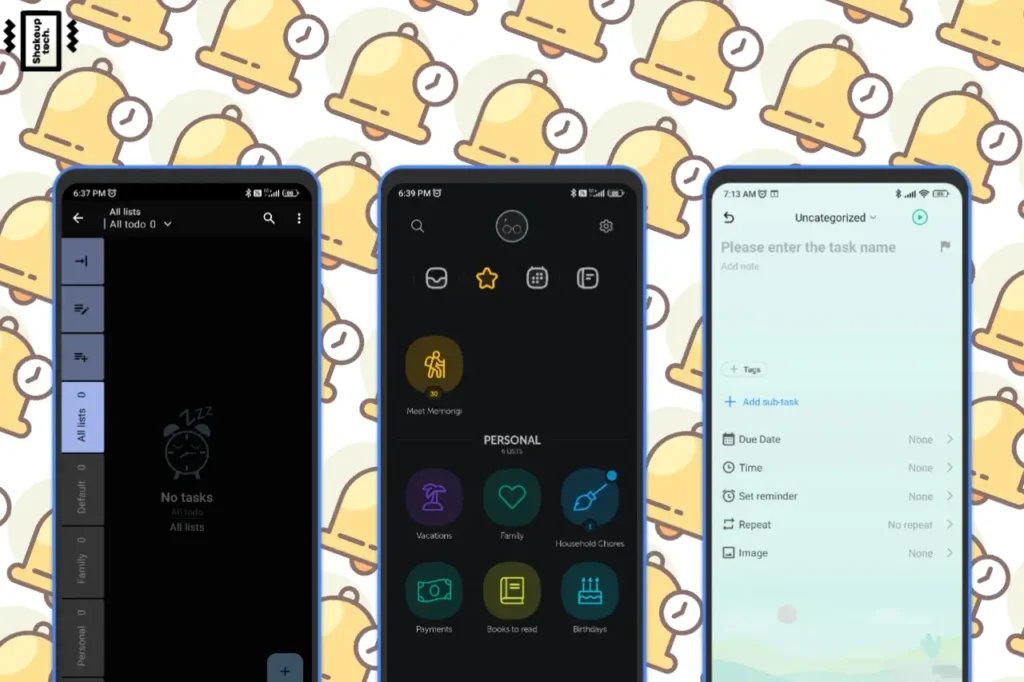 Remind Me
This is a very simple and straightforward Reminder App for Android. The moment you open the app you'll be greeted with the page to create a reminder. And not just reminders, there's a unique option to just push a persistent notification for the reminder. Additionally, we can schedule reminders for a particular day or time. There are even three priority options for the set reminder for better management.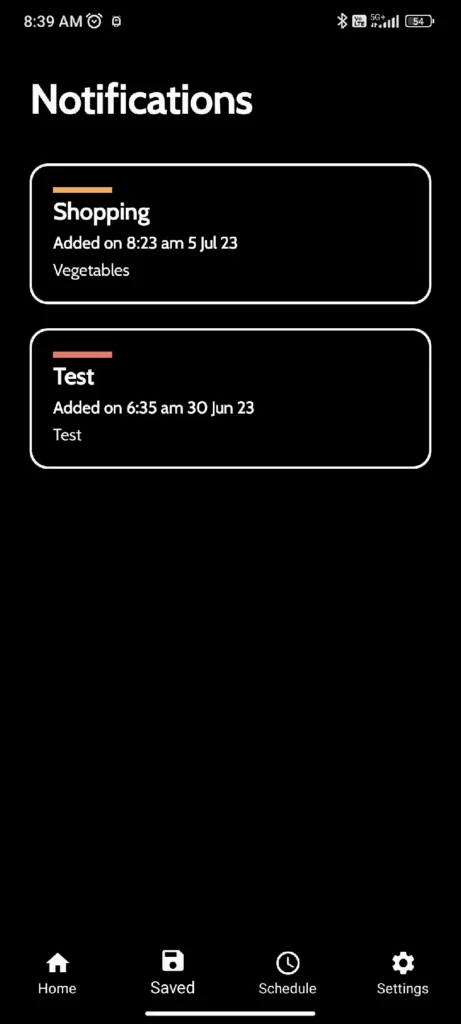 We can even create a quick reminder via the quick toggle shortcut. Moreover, we can save the created reminder for future use or access it via the History option. The user interface is plain and minimal but has small banner ads at the bottom. However, the premium version costs very less but the ads are barely intrusive. For customization, we can only enable or disable the dark mode. Overall, Remind Me is a simple, easy-to-use, and one of the Best Reminder Apps for Android.
(DOWNLOAD)
To Focus – Best Reminder Apps for Android
This app is one of the Best Reminder Apps for Android because of its various features. First of all the interface is well organized in multiple tabs and categories. We can create a task or reminder using the plus icon and access the additional options using the maximize icon. Additionally, there's a calendar tab that can make it easy to plan tasks and reminders ahead of time. We can even create backups of the reminders and tasks via offline or email.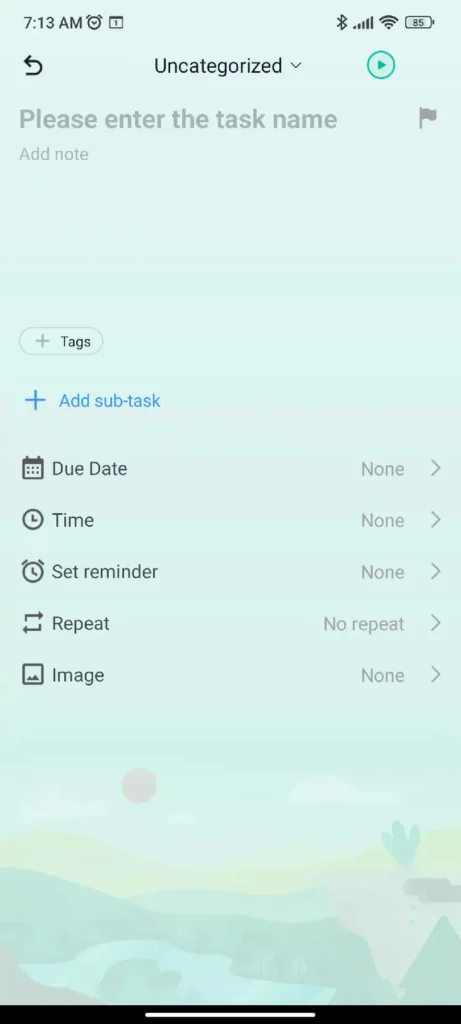 Moreover, there are multiple beautiful themes and widgets that are available for free of cost. We even get a countdown timer for our reminders. These timers are accompanied by multiple nice white noises in the background. Additionally, there's a stats page that has the graph for various tasks and focus time. This can be useful to keep track of your progress over a period of time. Overall, To Focus is one of the best feature-rich and free Reminder Apps for Android.
(DOWNLOAD)
ToDoDo
This is another great reminder app for Android. But unlike the previous app, it doesn't have a tabs-like interface. Instead, it features a side menu with all the important options. Additionally, a unique aspect is the filter options which can sort the reminders by upcoming, pending, etc. Creating reminders is an easy process with multiple options like priority, schedule, repeat, etc.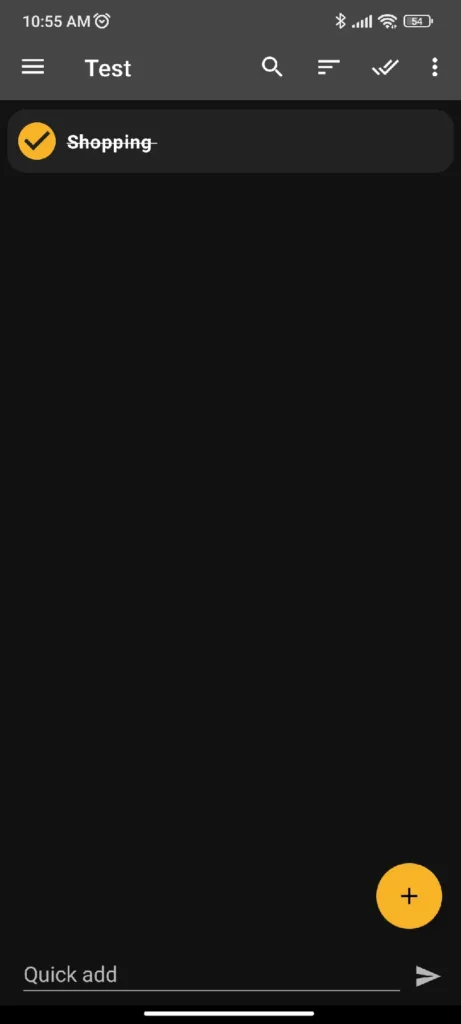 The app has multiple accent color options for customization. Moreover, we can create backups using the Google One account. However, for offline backups, we need a pro account. The interface of the app is minimal and ad-free but it can be a little complex sometimes. Additionally, we can delete a reminder by simply swiping left or right. However, the deleted items can be easily restored using the trash options. Overall, ToDodo is a simple and minimal app for creating reminders.
(DOWNLOAD)
Microsoft To-Do – Best Reminder Apps for Android
This reminder app for Android comes from the tech giant Microsoft. The interface is very basic with only one page with all the options. We need to be signed in using a Microsoft account to use the app. Moreover, this helps us to keep our reminders and tasks to stay synced online. There's a unique option to share the task with someone to add them as a collaborator. Additionally, if there's a task assigned to us we can view it in the "assign to me" option.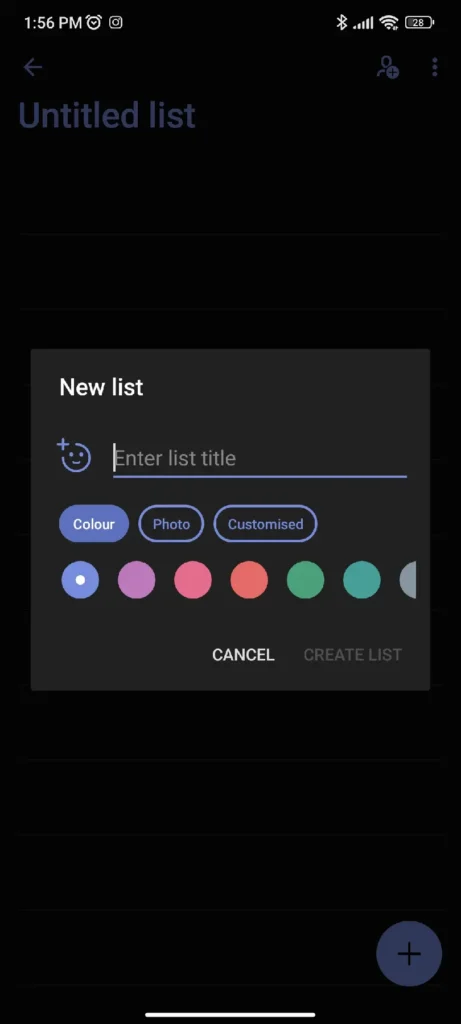 For customization, we can change the background of the lists from the given options or use our own images. We can use the My Day option to view the reminders for the day. It presents the tasks and reminders beautifully with multiple background options. The Create reminder page has all the basic options like set date, time, repeat, etc. Additionally, we can even print or share the created lists with others. Overall, Microsoft To-Do can be a helpful Reminder app for a group to create and share reminders and tasks to stay organized.
(DOWNLOAD)
Tick Tick
This is quite a popular reminder app for Android because of its unique features. The interface is well-designed with multiple tabs. In the beginning, the app has multiple default tasks which help to understand the various features easily. Additionally, Apart from just reminders we get tons of productivity features as well. There's a calendar, a reminder stopwatch, and a Pomodoro timer to manage focus time. Additionally, the app has a habit tracker, which stores your good habit streaks and helps improve your lifestyle.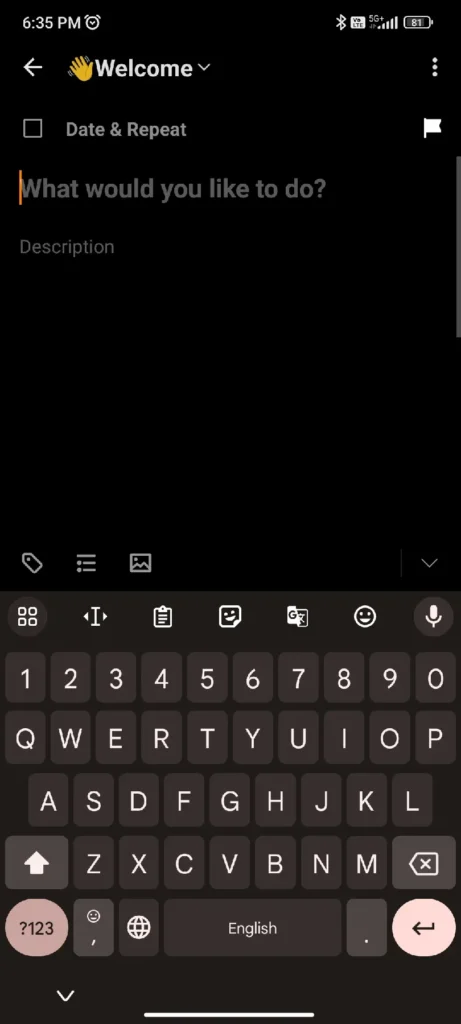 Moreover, the app has an advanced layout called the Eisenhower Matrix. This layout separates the tasks based on priority like urgent & important, not urgent & important, etc. This feature is helpful for managing multiple tasks at once. For customization, there are a lot of themes including colors as well as images. We can even change the look of the app's icon. The settings have even more options like import, integration with apps like Google Assistant and Alexa, app lock, etc. And like Microsoft To-Do, we can collaborate for reminders and tasks with others after signing up. Overall, Tick Tick has tons of features which makes it one of the Best Reminder Apps for Android.
(DOWNLOAD)
SmPlan – Best Reminder Apps for Android
This is one of the best-looking Reminder Apps for Android as it closely resembles Google's Material You design. The reminder create page is well designed with more details than any other app. The reminder lists and categories have a unique side menu, like rectangular blocks. We can even use the built-in voice option to create a reminder hands-free. Additionally, we can sync all our lists with the Google Tasks app which we will also talk about later. There are some banner ads at the bottom but overall the app is clean and easy to use.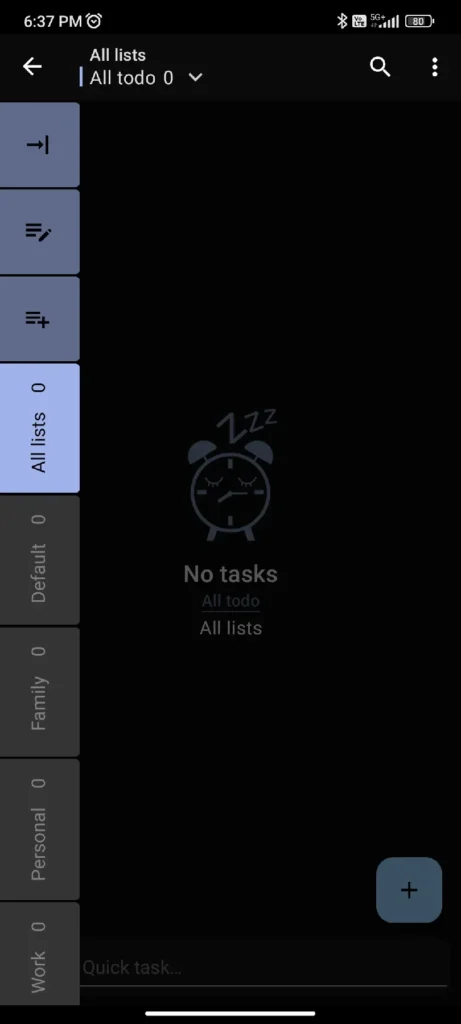 (DOWNLOAD)
Memorigi
This reminder app for Android has a very interesting layout and design. Instead of tapping on tabs or swiping for the side menu, we can swipe down to access the options. Additionally, we have multiple default lists that include birthdays, payments, chores, etc. We can create our own lists and tag them accordingly which makes reminder management easier. However, we need to sign in to use the app and there's even a premium version available.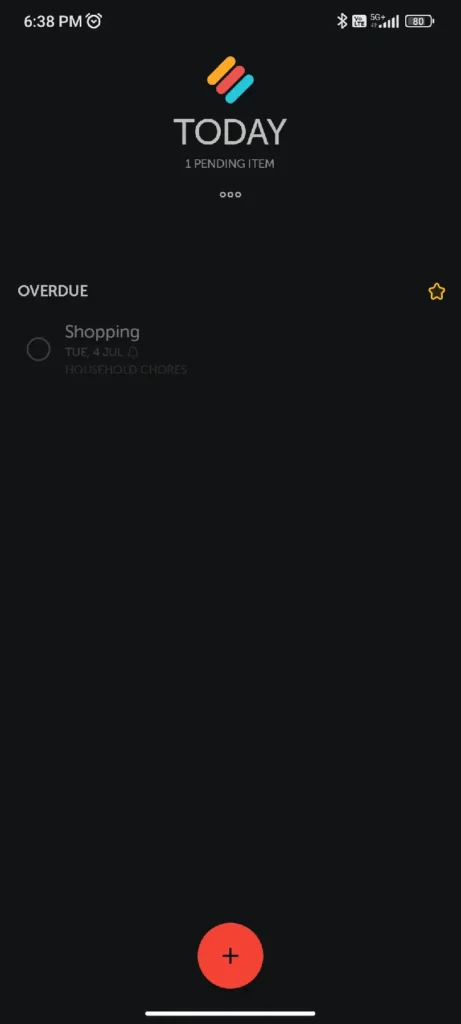 The app can be integrated with Google, Microsoft, Facebook, etc to use their services. For customization, we only have the basic light and dark theme options. Moreover, for reminders notification, we can enable the option for persistent notification using the Nag Me option. Another great feature is the availability to read aloud the reminders notification which will surely grab your attention. Even the calendar option is in scrolling format making it easy to check for any upcoming tasks or reminders. Overall, Memorigi has a very unique design which surely makes it stand out from the rest.
(DOWNLOAD)
Google Tasks – Best Reminder Apps for Android
If you're looking for the bare minimum reminder app for Android then Google Tasks can be your choice. Unlike the other apps mentioned here, this app has no fancy features. You can create reminders that will be synced to your Google account. Additionally, the app theme will change based on the Material You theme of the phone. Moreover, the basic reminder options like schedule alarm, date, add subtasks, etc. Overall, one of the Best Reminder Apps for Android to plan your tasks.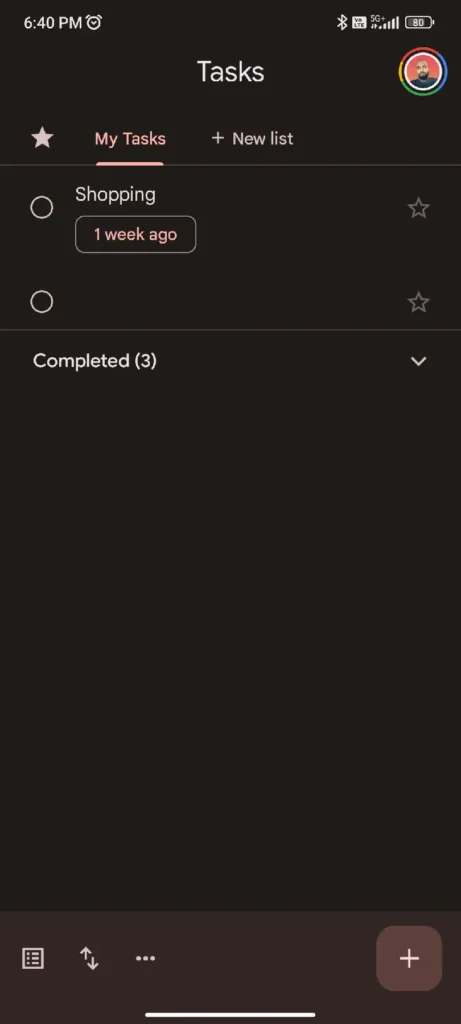 (DOWNLOAD)
Verdict
So that was the list of the Best Reminder Apps for Android, I've used all the apps mentioned personally. For more features and functions, ToFocus and TickTick are good options. While RemindMe and ToDodo are more for basic features but still good enough. Additionally, Memorigi has an interesting design and features as well for a reminder app. Lastly, Microsoft To Do or Google Tasks are good options to keep your reminders synced and accessed from a computer.