Time To Read: 4 Mins
Android games are getting quite popular and many users want to play the same games even on their laptop or PC. Therefore, the New Google Play Games on PC can be a game changer as it can play Android games on our Windows laptop or PC. Let us see how to download and install Google Play Games on PC and the developer emulator to enjoy the Android games.
System Requirements
OS: Windows 10 (v2004)
Storage: Solid state drive (SSD) with 10 GB of available storage space
GPU: Intel UHD Graphics 630 GPU or similar
Processor: 4 CPU physical cores (some games require an Intel CPU)
Memory: 8 GB of RAM
Hardware Virtualization Enabled From BIOS
Turn on Hardware virtualization For Google Play Games on PC
Firstly, right-click on the Windows start button and select the Taskbar. Here go to the CPU tab and see if it shows the Virtualization as Enabled or not. Besides, many newer systems have this option enabled by default but if not then we have to enable it manually. Afterwards, Power off the system and then power on and press the BIOS Key (See Image Below). Here try to find an option like Virtualization/hyper-V/SVM/vt-d or vt-x and enable it.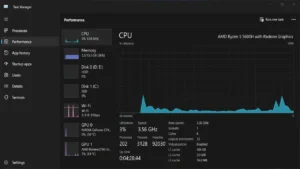 Google Play Games on PC Download
You can download the Google Play Games on PC program by sending an invite link from your Android phone. Open the Google Play Store and you'll see the Google Play Games banner, just tap on it and send the invite. Afterwards, from your email, you can visit the download link. Besides, you can also visit the link below and then download it from there.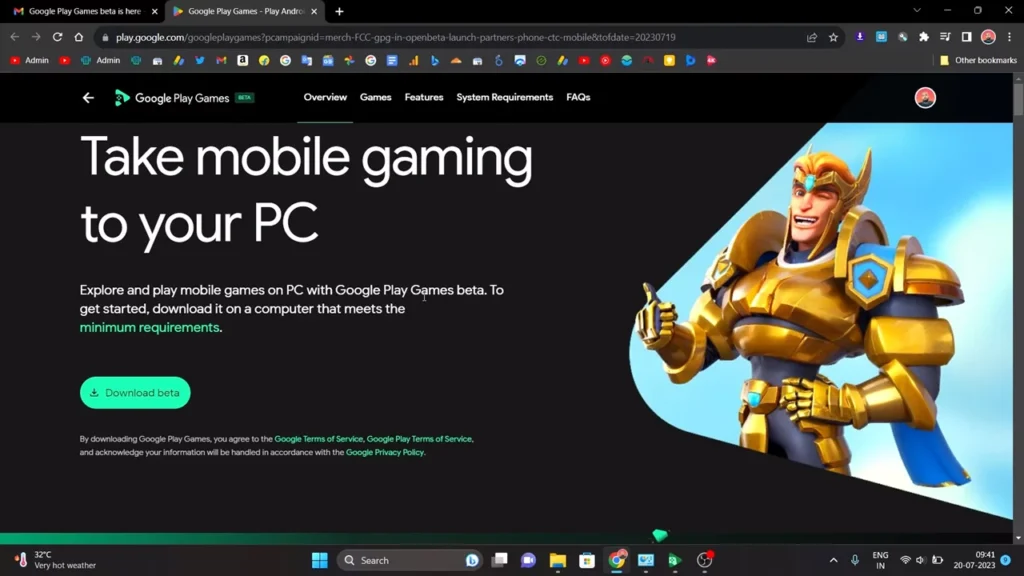 (DOWNLOAD)
Google Play Games on PC Installation
After the download is finished, we can proceed to install it on our system. Also, make sure you have a fast internet connection as the installer will download additional files and then proceed to install the program. Furthermore, after opening the program, we need to sign in with our Google Account as well.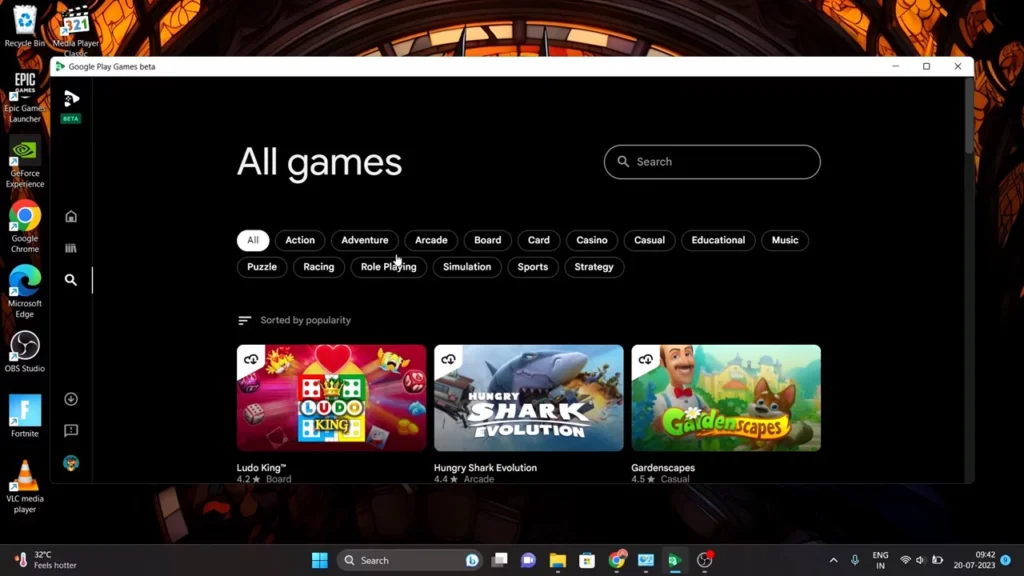 Download Android Games on Windows 10/11
Firstly, we can see a lot of Android games listed on the homepage. You can scroll to the bottom and then click on View below the Check out all of our games banner. Also, this will take us to the page with all the games available on the platform. Moreover, the games are even categorized by different genres for easier navigation. I tried a few games and all of them were nicely optimized and performed well. Additionally, there is even an option to remap the keyboard keys to our desired action.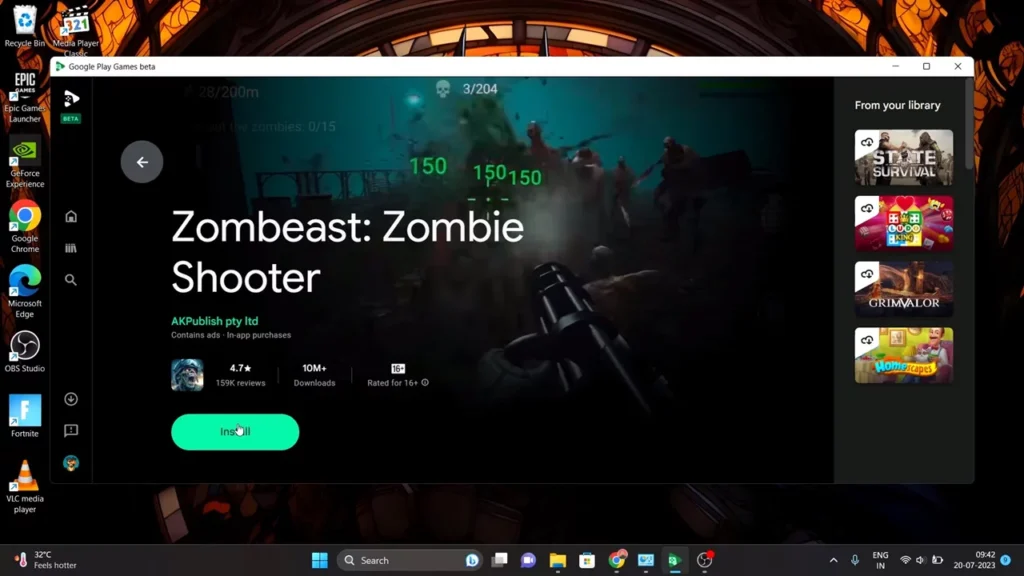 Playing Android Games on Windows
I tried playing a variety of games and it was surprisingly well optimized. Besides, my laptop has a GTX 1650 GPU that has made the experience lag-free for the most part. Also, as I mentioned before the option to customize the keyboard mapping is a huge advantage for gamers. I played action and shooter games like Zombeast, and Left to Survive which have great graphics and controls for an Android game. Another mind-blowing game was OTR: Offroad Car Driving, which had some console-level graphics and physics. Overall, I am excited to see how this changes the Android Gaming on Windows PCs and laptops.
Download the Google Play Games on PC Developer Emulator
Now, Google Play Games on PC Developer Emulator is specifically made for the game developers. The purpose of this program is to provide all the necessary tools to test and debug game titles. Additionally, the developer emulator features many tools and configurable options to test and debug games before publishing. Moreover, it has some game titles that are not available on the normal Google Play Games on PC.
As of now, I tried the Free Fire Max, which is a very popular mobile battle royale game and it seemed it was not optimized. With future updates, this can replace typical Android emulators as it also allows sideloading Android apps and games.
(DOWNLOAD)