After the ban of the popular Player Unknown's Battleground or PUBG in India. Even the relaunched version of the game, Battleground Mobile India or BGMI. It has been banned recently as well. We can no longer download PUBG apk or BGMI apk. Let's see Best PUBG, BGMI Alternative apk available in India.
Any PUBG, BGMI Alternative?
There are a lot of Battle Royale games available on Google Play Store or Apple App Store. After the ban of PUBG and BGMI in India, even more similar games have popped up.
But as you've guessed most are not well made and doesn't give the best experience. Not any game can beat the fun experience while playing PUBG or BGMI.
The most popular Battle Royale games after PUBG, BGMI are Fortnite Mobile, Call of Duty Mobile, PUBG New State and Apex Legends. These games can provide users with a great gaming experience overall.
But I have another game on the list, which not many know or play. And you may not believe it but it's their first game release. The studio is called Farlight studios and with collaboration with Lilith Games, they have developed this game.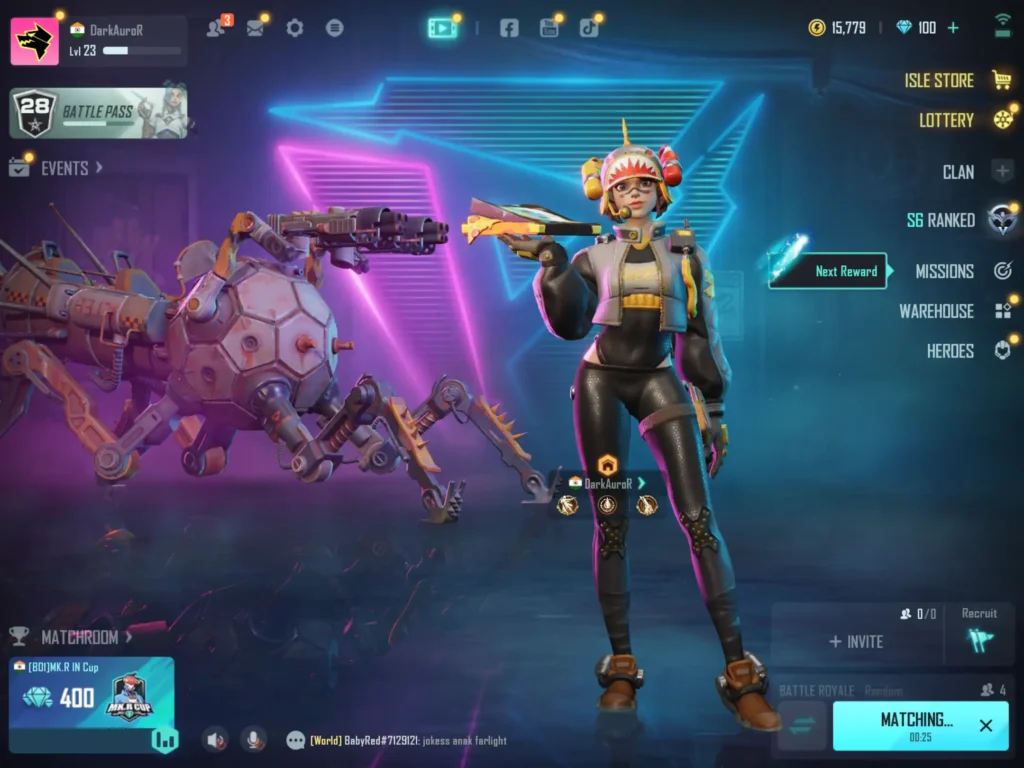 Farlight 84 – Best PUBG, BGMI Alternative?
Yes, the game is called Farlight 84, quite a catchy name, right? Here's the official game description.
Set in 2084, Farlight 84 takes players to an apocalyptic near-future world, where they'll get to commandeer vehicles with deadly offensive capabilities; fly and dash around the battlefield with a one-of-a-kind Jetpack; and discover a roster of heroes bursting with personality and ultimate skills!
As you've read it's set in a futuristic world. Where we have advanced vehicles, weapons and skills. And not just a typical futuristic world but quite realistic and well made one.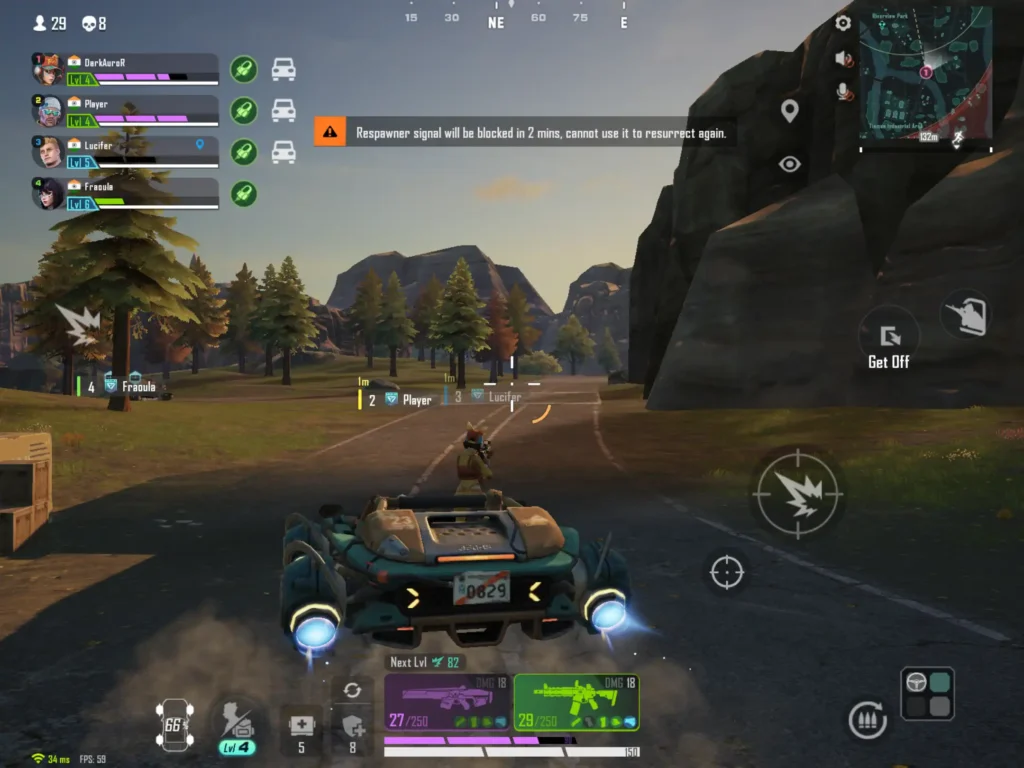 Best New Battle Royale Mobile Game?
I've played this game extensively for sometime. And off the bat, I was hooked to the amazing graphics and physics.
Farlight 84 looks like a mixture of PUBG and Apex Legends Mobile. And it's not a bad thing at all. Mainly because it takes all the good inspiration from the games.
It has a collection of guns that includes futuristic guns as well as traditional guns. Futuristic guns like Apex Legends Mobile, that are sort of like laser beams. And the traditional guns like PUBG Mobile, that are M4, AK-47, UMP-9, etc.
This actually makes the gameplay really interesting and fun. As we can choose between the two as our liking. I personally like the M4 and AK-47, mainly because of its sound and also damage.
The map of the game is also quite detailed and well made. We have good distribution of loot all around. Also you won't find yourself alone ever, anywhere you land. As the map isn't that large, so it's never boring for a long time.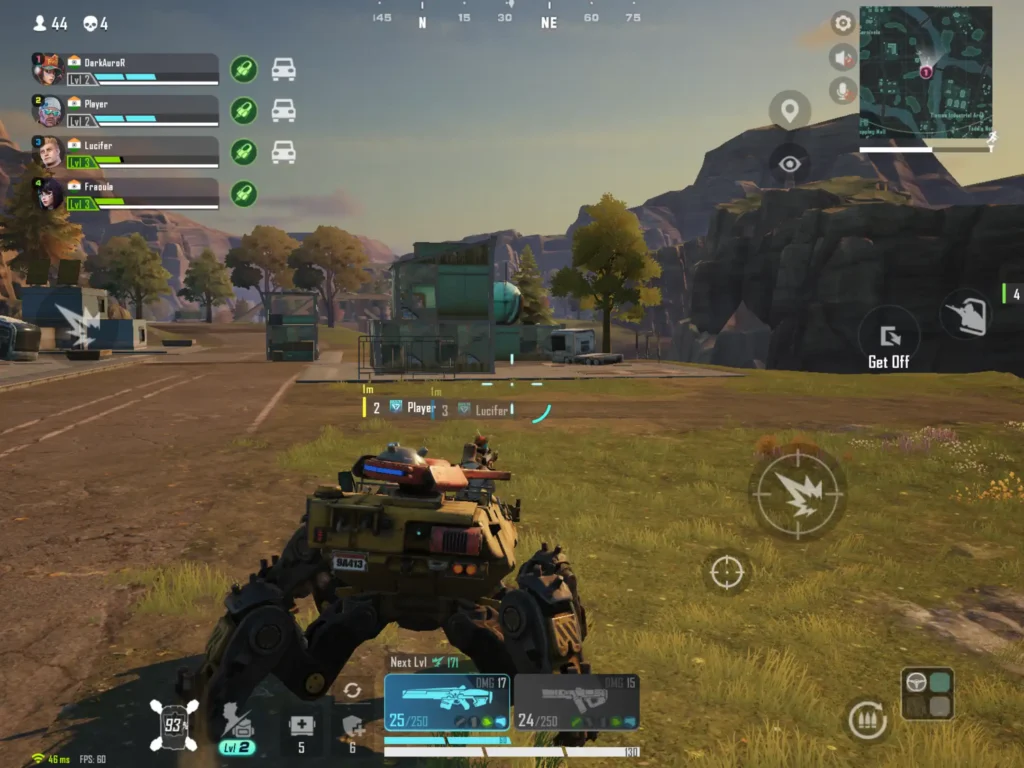 Farlight 84 – The Best PUBG, BGMI Alternative?
But that's not it, what makes this game so great is the advanced and one of kind vehicles. Actually some of them can't be even called vehicles. They're like fighter robots or war robots from sci-fi movies.
They're pretty fun to ride in and go around the map. We also have flying vehicles with machine guns. We can play the whole game within a vehicle and have awesome robots fight.
Ofcourse unless someone blows it up. For which we have different equipments. But this aspect has made the normal four wheelers in other games quite boring.
The controls for these vehicles are also quite nice. The physics in general of the game is good and balanced. It is made with unity engine, which is a robust game creating software.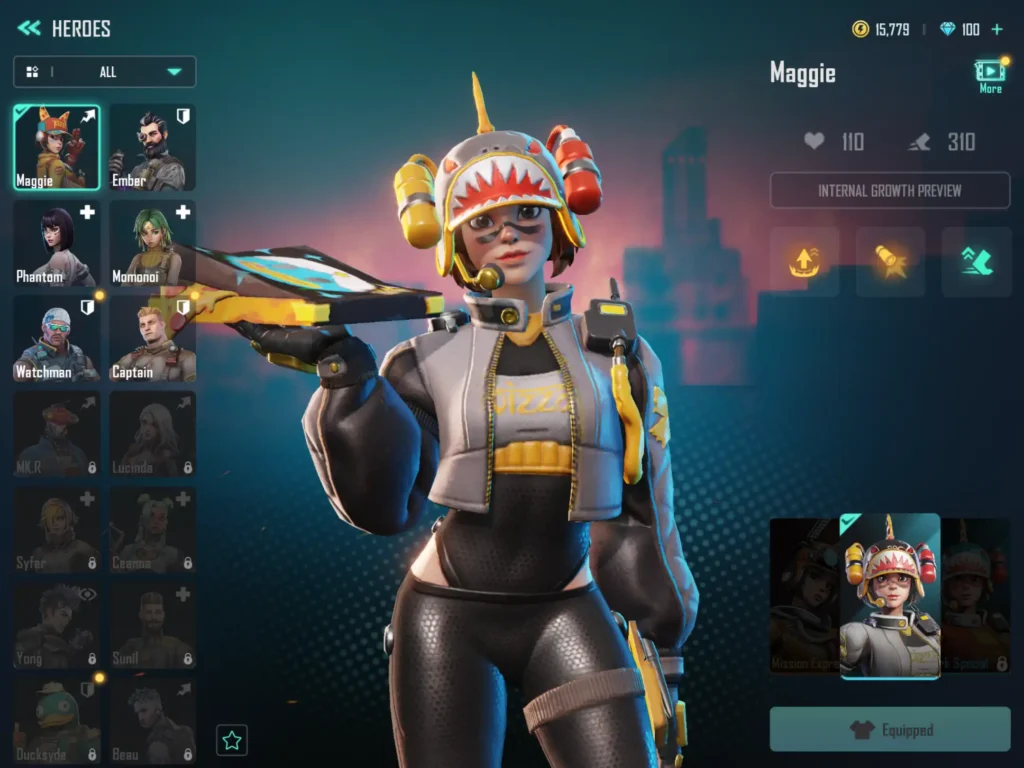 Extraordinary Heroes & Skills
The characters and avatars in the game are quite good and have fun personality. The vocie acting is on point and choosing one of the them is difficult sometimes.
My favourite so far has been the default one called "Maggie". She has skill of increase movements for some time. Which uses the jetpacks for gliding and jumping around.
Other characters have different unique skills like stealth, shield, spotter, increased damage etc. These are like Apex Legends and it's a welcome feature to have.
Other features include A Battle Pass, Lottery boxes and weekly challenges and puzzles. The graphics looks vivid and realistic. The controls are well tuned and performance has been great.
Overall, I think currently Farlight 84 is currently the best Battle Royale Mobile Game and also the best PUBG and BGMI Alternative.
DOWNLOAD Farlight 84