Time To Read: 5 Mins
The beauty of smartphones nowadays is how they help us indulge in our hobbies and interests. For nature lovers, smartphones are like a companion that helps in capturing photos and researching the various flora and fauna. Additionally, finding more about plants just by their picture is something we can do with the help of Best Plant Identification Apps for Android for Free.
PlantNet – Best Plant Identification Apps for Android
This is a top-rated and trusted plant identification app for Android. Additionally, the user interface is simple with a large camera icon in the middle for easier access. We can identify plants by clicking a live picture or using images from our gallery. Moreover, after clicking a picture, we can choose between different types (leaf, flower, fruit, etc.) for easier identification. Additionally, every time we have successfully identified a plant the app database grows that much further.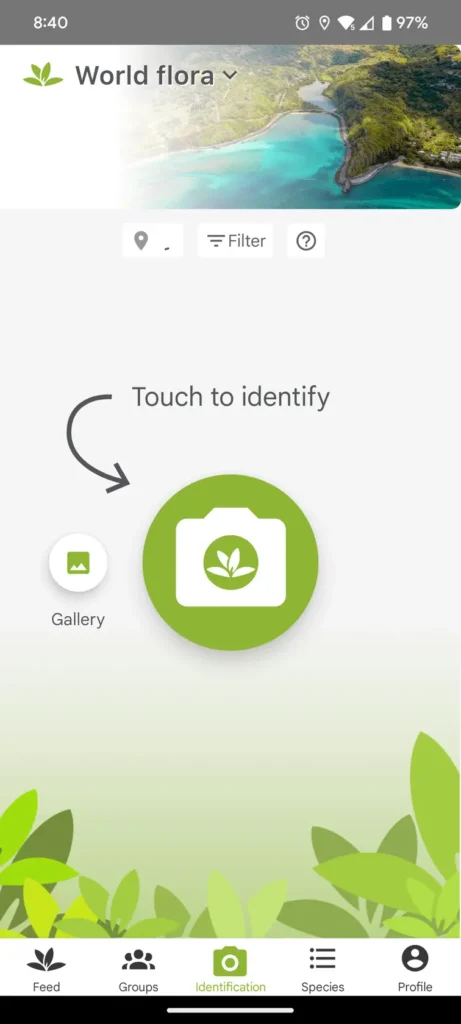 Moreover, apart from just plant identification, there's a whole library of knowledge about the different species, family and genus of flora. Also, the app uses GPS to find the flora species around your region. Additionally, if we log in we can participate in the groups to share photos and information with other like-minded people. The app's default home page shows the feeds with posts from different users. Overall, PlantNet has a vast library and trust from the community which makes it one of the Best Plant Identification Apps for Android.
Plant Identifier by Greg
This is one of the best plant Identification apps for Android because of its straight-to-the-point approach. We can easily identify plants with one tap in real-time or even use the image from the gallery. Also, all the images scanned are stored in the top right corner for easy access. Additionally, after adding the plant now we can edit its details related to light, soil, pot, etc. Moreover, in the paid version there's an option to schedule reminders for water and fertilizers.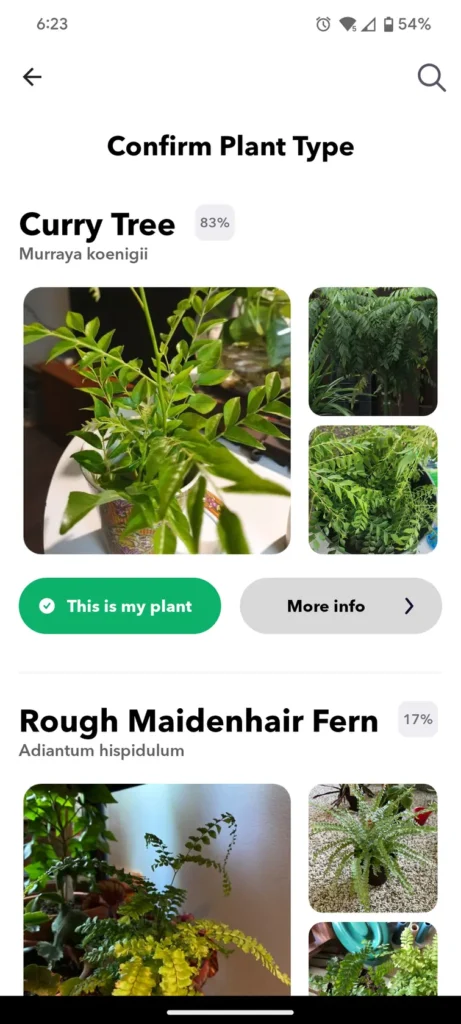 The app even features a community tab with posts from around the globe. Additionally, we can post our own questions and also provide answers for others. Moreover, there is a leaderboard for the best solutions sorted by time period. This could be helpful for people who are starting out and need help in the process. Also, the plant identification is done correctly on the first try but make sure the images match your plant. Overall, the straightforward approach and helpful community make this app one of the best plant identification apps for Android.
Seek by iNaturalist – Best Plant Identification Apps for Android
This app is free to use and comes with some amazing features that make it one of the best plant identification apps for Android. Firstly, It can detect your location and report all the living species nearby. In addition to that the species are not only limited to plants but include mammals, birds, insects, etc. Moreover, the camera can detect all those species as well and that too in real-time. Of course, we can also use images from the gallery to identify them and add them to our collection.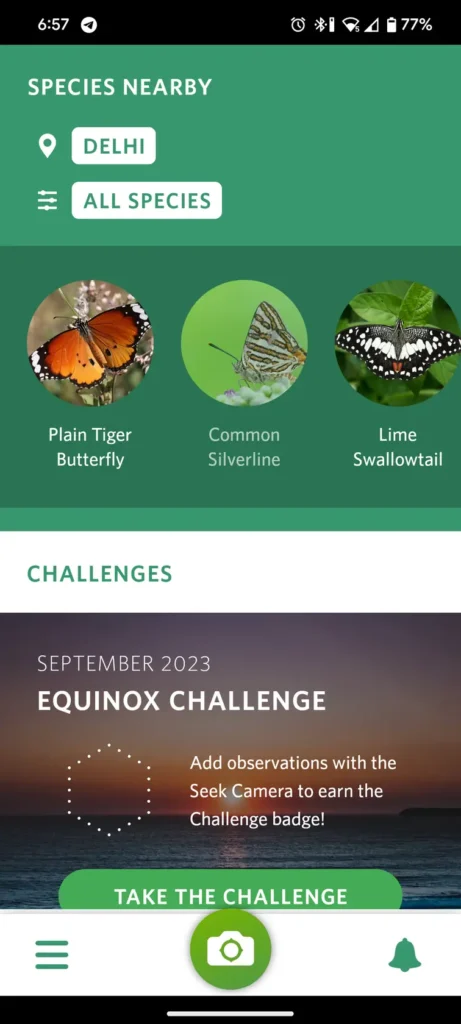 Other features include an observation page, which has all the species we have identified sorted by their types. Additionally, in settings, we can toggle between the scientific name or the common name for the species. Another great feature that motivates us to explore is the challenges and achievements. We have to explore and identify as many species as possible to complete the challenges and receive badges like Pokemon GO. iNaturalist is a trusted online platform for nature enthusiasts and we can sign in to sync our observations.
Plantin
Now this app is on the list of best plant identification apps for Android for many reasons. Firstly, it is pretty easy to identify plants using the camera or gallery and it's usually accurate too. Additionally, the information for the plants that it provides is exceptional. You can check and track the care plan for up to three plants in the free version, with details about watering, fertilizers, sunlight and more. Moreover, even with the free version, there is a lot of information about plant species, like their habitat, soil, water, sunlight, toxicity, and much more.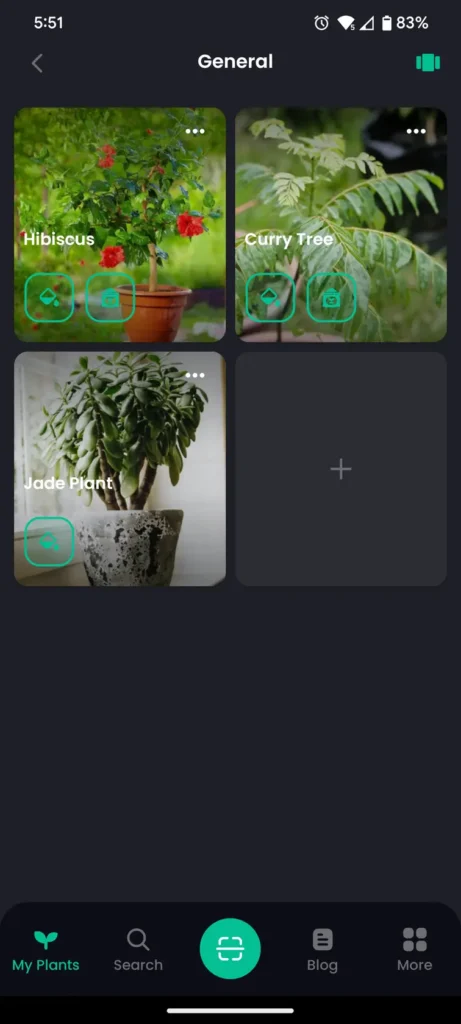 Apart from the plant identification, there's a blog area with detailed articles about various plant care and related topics. Moreover, we can read all this without leaving the app. There is a moon calendar that tells us if the time is right for various plant-related activities. Also with the premium version, we get disease identification, light meter and real-time botanist support. Overall one of the best free plant identification apps for Android.
Plantora – Best Plant Identification Apps for Android
Plantora is one of the best identification apps for Android available on the Google Play Store. Additionally, this app has a lot of the premium features of the Pantin app for free. We can easily identify plants and also add them to our plant list. However, we need to be signed in to the app to use this feature. The plant information page has a well-designed layout with general overview infographics. In addition to that we have information like soil, weather, temperature, humidity and much more.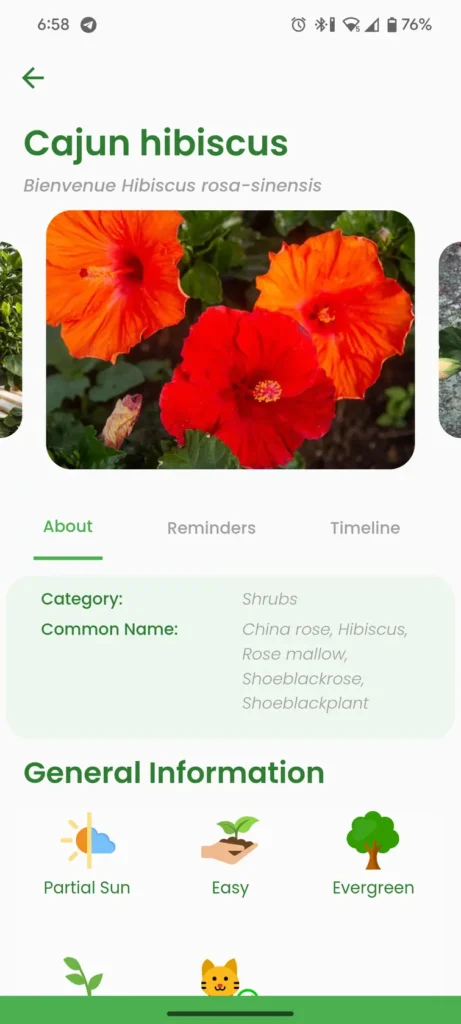 Apart from plant identification, there is an explore section with multiple helpful plant-related blogs. Additionally, there is also a diagnosis section with multiple posts about various plant diseases and their symptoms. Moreover, for a price, we can chat with a real botanist and get answers to our questions. Also, there are multiple tools for plant care that are often paid for like the light meter, water and soil calculator, sunlight calculator and more. Overall one of the best free plant identification apps for Android.
Verdict
Taking care of plants has become even more convenient with the help of our smartphones. Plant identification apps like Seek and Plantora can provide the best free features to manage your plants. However, PlantNet and Plant identifier by Greg have great users to share our journey with. There are a lot more such apps but most of their features are locked behind a paywall.