The most awaited mobile game of the year Call of Duty Warzone Mobile is finally here. The popular console and PC game is finally being released on mobile platforms. Let's take a look at Call of duty Warzone Mobile download, registrations, gameplay, and more details.
Call of Duty Warzone Mobile
---
How Call of Duty Warzone Mobile is different?
Call of duty mobile was released in 2019 and quickly became the most downloaded game on both Android and iOS. The game is still extremely popular among the gaming community.
Warzone mobile will have 120 players jumping on the island of Verdansk. The 9km long map has various strategic locations and ample loots. We need to run away from the gas leak. We will also see the Al Mazrah map in a later update.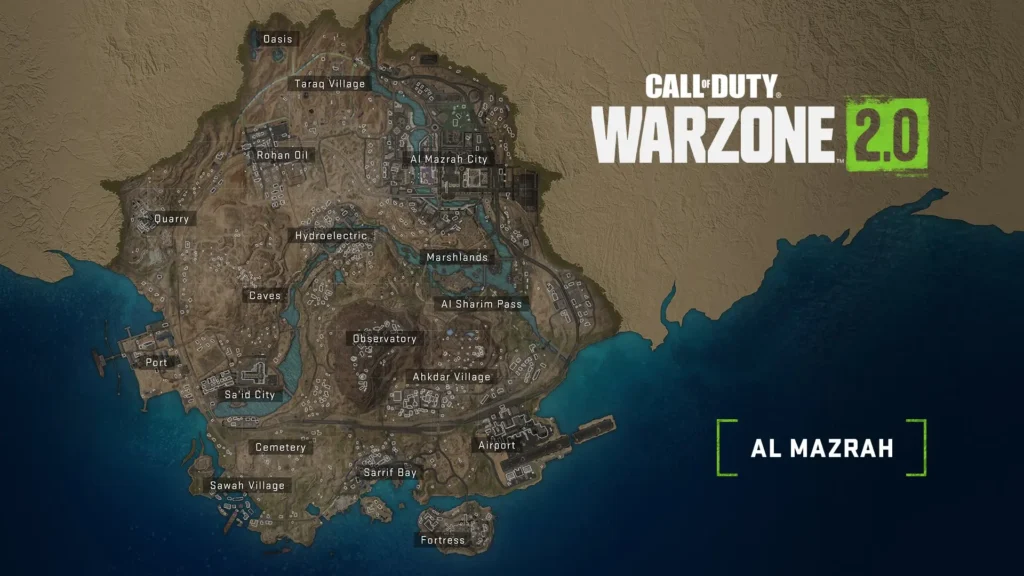 Activision has tried to incorporate the Warzone aspects to Call of duty mobile. It had battle royale mode, which showcased the isolated, rebirth, and blackout map. But still, it wasn't any close to the original Warzone.
Call of Duty Warzone Mobile Features
---
Call of duty warzone mobile gameplay and trailer show how much it looks like the PC counterpart. There are certain aspects that are unique to Warzone that isn't there in any other battle royale.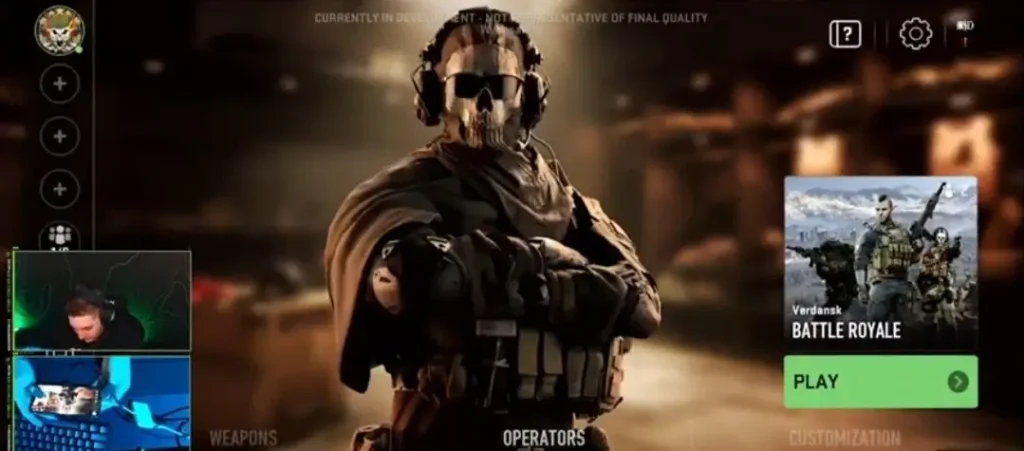 Gulag
Warzone gives the player option to self-revive and if killed by the enemy, one can enter the Gulag. Gulag is a 1v1 fight between another player who was killed. The winner then can be redeployed on the island. But we only get one chance to go to the Gulag.
Warzone Mobile Download and Release Date
Buying Stations
We also have buying stations in Call of duty warzone mobile. We can loot cash, just like weapons, and visit a buying station. Here we can purchase score streaks, healing items, and guns. We also have the option to buy and revive a fellow player.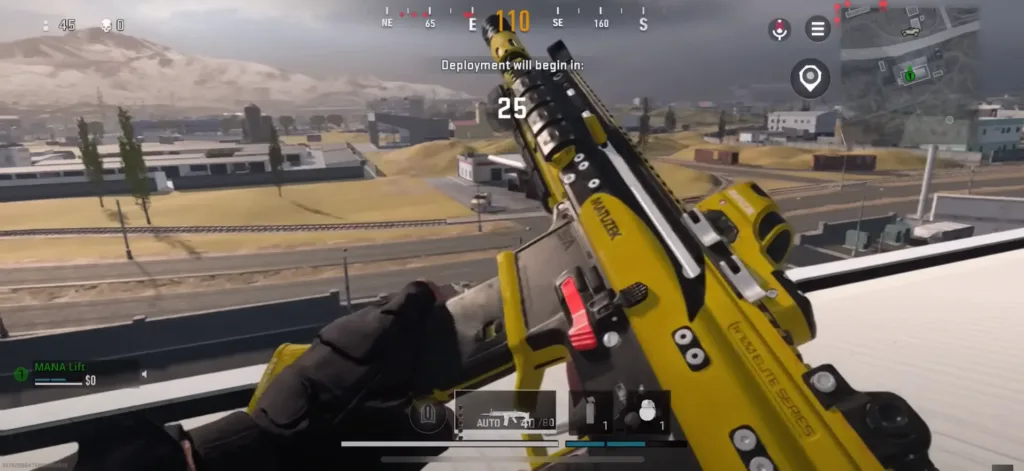 Contracts
There are also contracts in Call of duty warzone mobile. Completing the contract will give you bonus cash and other rewards. Contracts include occupying strongholds, head bunting a particular player, and reaching a certain location on the map.
Graphics & Performance
Coming to the gameplay, the game is still in the early stage. But still judging from the various gameplay videos, we can see how good the game will be. The gameplay style is very similar to that of Warzone PC.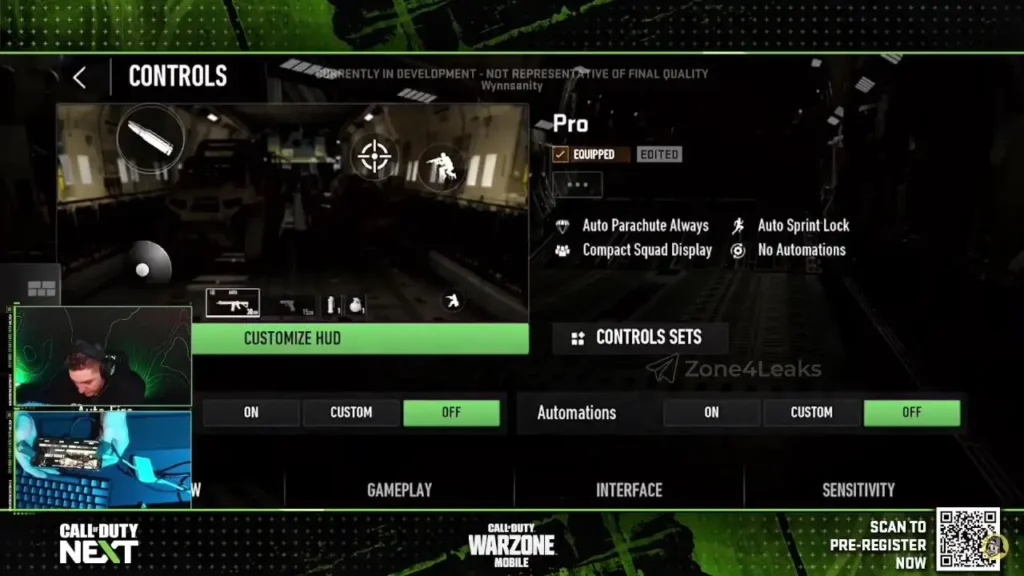 The performance and animation are quite smooth, but it will depend on the phone's processor. The graphics are quite appealing but yet not perfect. We might also see 90 fps and 120 fps options for higher-end devices.
Call of Duty Warzone Mobile Download
---
The Alpha version of the Call of duty warzone mobile was available for a very select set of users. Initially, the game was codenamed Project Aurora.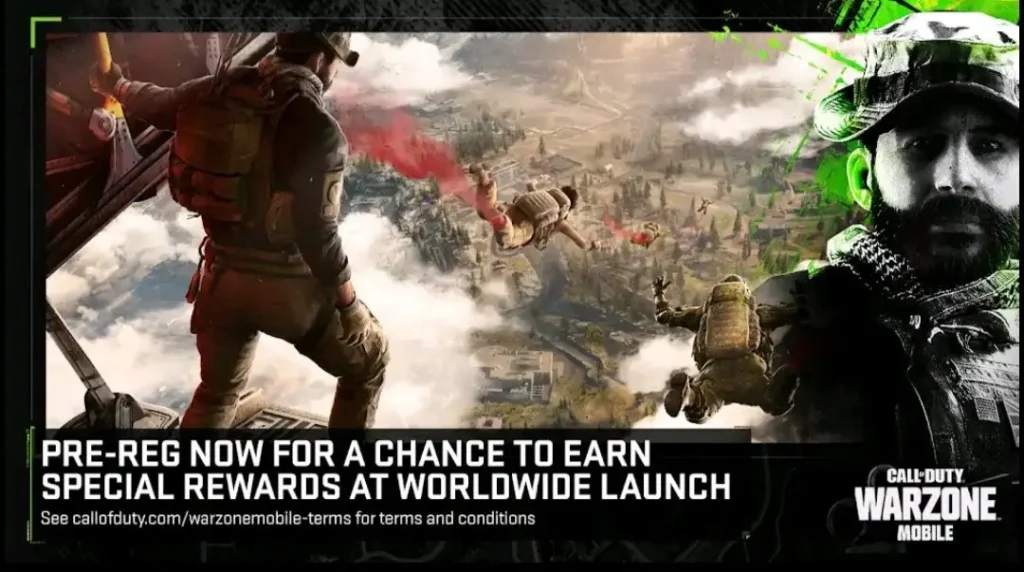 Warzone mobile was available for pre-registration since early September 2021. But finally, we can now expect the game released soon. Call of duty warzone mobile uploaded the gameplay trailer on their official youtube channel. You can check more about the game on their official website. The game is available for pre-registration on Android currently on the Google Play Store.
Warzone Mobile Download and Release Date
Activision's Call of Duty Warzone Mobile was supposed to launch on May 15 2023. But with recent development and the Beta test still not completed. The company has postponed it's released date.
Users who registered for the Warzone Mobile to download the game, are receiving emails from the Apple App Store. The game's release date has been moved to November 1 2023.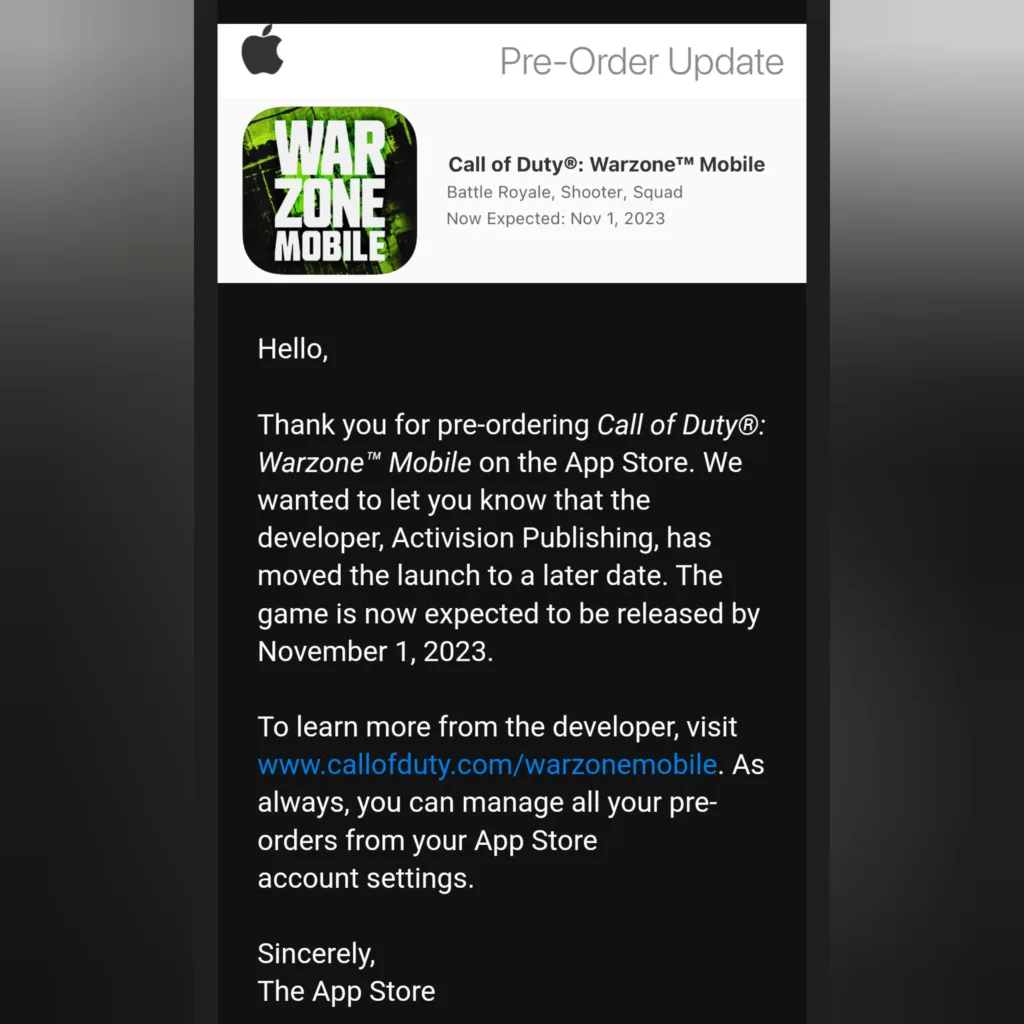 It's a bit disappointing but better than a half baked experience. It's a good thing that we have a final release date confirmed by the company. Make sure to check this page for all the latest news about Warzone Mobile Download and Release date.