Time To read: 6 Mins
We spent the majority of our time typing on our smartphones. And with the help of artificial intelligence, there are fewer mistypes and grammar errors. Additionally, some keyboard apps can even make the typing experience more fun and interactive. So, let us explore some of the best keyboard apps for Android to make your typing experience even more convenient.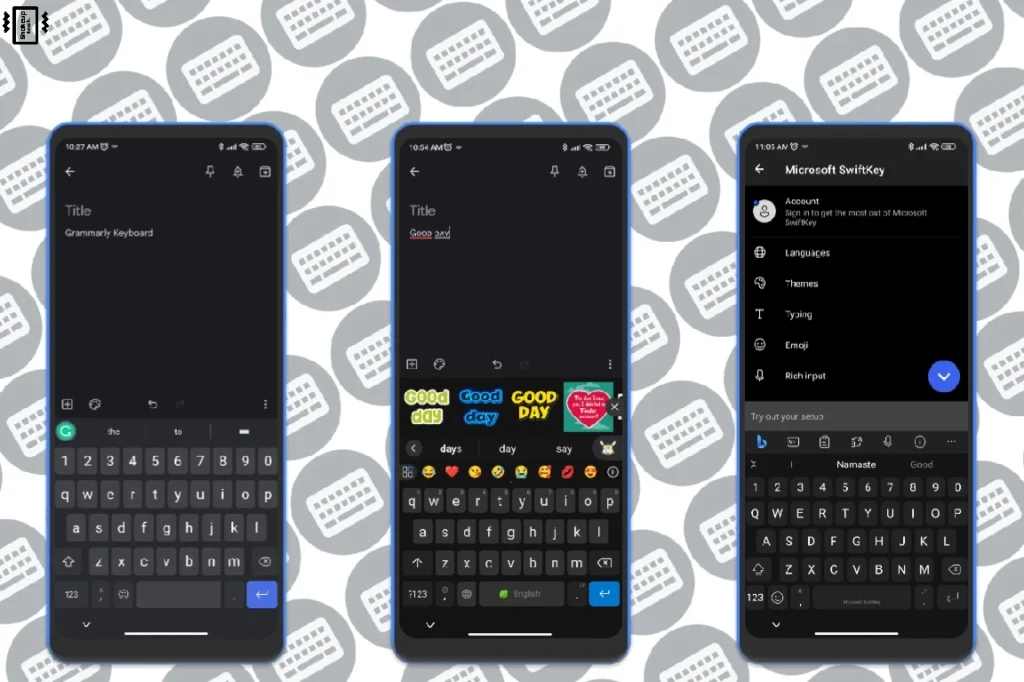 Grammarly Keyboard 
This keyboard app for Android comes from the famous Chrome extension creator Grammarly. This tool is popular for the real-time detection of errors in sentences and paragraphs. And because the Android version of Google Chrome lacks the support for Extensions, this acts as a good alternative. Firstly, we get the same advanced error detection that we can utilize to correct the words in real-time. Additionally, it can auto-correct errors or display suggestions on the top bar. 
Additionally, Grammarly offers a tone-detection feature that examines the overall style of the paragraphs and gives ratings. Moreover, we can even easily check for the synonyms for a word just by tapping on the word. There is support for multiple languages and auto-correction works for them as well. We get limited themes, but we can even add various images from the Unsplash website. The Writing Assistance options are helpful for users who type a ton of articles or emails on their phones. The typing experience needs minor refinement. Overall it's one of the best keyboard apps for Android for sure. 
(DOWNLOAD)
Microsoft Swiftkey – Best Keyboard Apps for Android
Microsoft SwiftKey is one of the most popular keyboard apps for Android after GBoard. The keyboard app is well-designed with tons of features. Moreover, we can sign in to easily back up our personal dictionary, which is quite helpful. There is a feature-rich top bar, which can be customized to add various shortcuts. Additionally, the best thing for me was the option to disable auto-correct with one tap and also enable incognito typing. The latter stops the keyboard from learning and storing words database.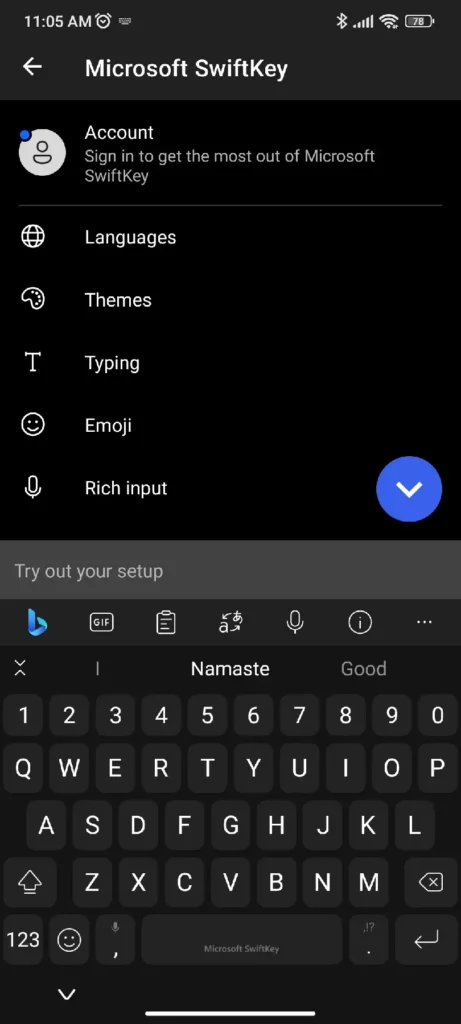 We can link the clipboard function of Microsoft SwiftKey to our Microsoft account to sync it on Windows PC as well. Additionally, we can also create and sync to-do lists with our Microsoft account. There are multiple languages, themes, and stickers support which provides a rich experience. We even get Bing search built-in with AI support for rewriting and composing paragraphs. Overall, the typing experience is satisfactory, and its unique multiple features make it one of the Best keyboard apps for Android.
(DOWNLOAD)
Mint Keyboard
I've noticed that this app stands out from the previously mentioned ones as it offers certain features primarily intended for fun and interactive purposes. Firstly, we get the option to type in designer fonts that are different from the typical fonts. These are meant to be used for creating usernames in mobile games or during chat conversations. Additionally, we also get a clipboard and quick replies tab. Another fun feature is varieties of stickers and extensive theme support which makes chatting and typing more interactive. There is support for multiple languages including regional ones as well.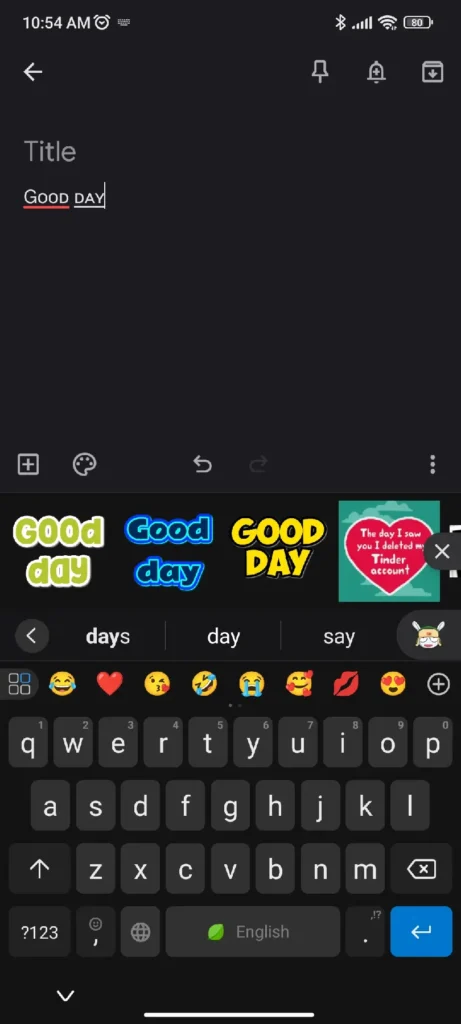 Moreover, there is a built-in browser, but I wouldn't recommend using it as it deletes all the content written. Also, make sure to disable recommended apps and smart suggestions to stop ads from showing up. Although the developer's name is Bobble, it seems there is some connection to Xiaomi as we see the Mi account and Mi shop icon. There is support for multiple languages including regional ones as well. The typing experience is mediocre as auto-correction and suggestions aren't always accurate. Overall, you can consider this keyboard as a secondary option, especially if you require built-in fonts and stickers.
(DOWNLOAD)
Best Open-source Keyboard Apps For Android
Simple Keyboard
This is the most basic keyboard app for Android, especially for users looking for simplicity. It does not have any special features that we get in other keyboard apps. Moreover, Simple Keyboard is for users that are extremely concerned about their privacy while typing. Most of the apps require some level of permission to provide different features like Auto-Correct or Suggestions.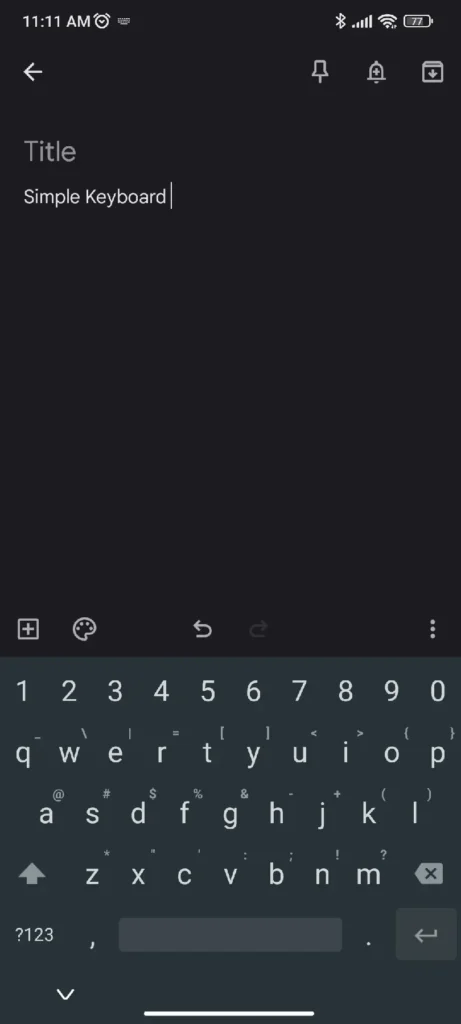 However, this keyboard app doesn't need any permission and you can use it just for typing purposes. For customization, we can change the keyboard's color to default themes or use any color from the color wheel. Overall, Simple Keyboard is one of the best keyboard apps for Android because it's lightweight and open-source.
(DOWNLOAD)
An open-source app refers to a software application whose source code is made freely available to the public. This means that anyone can view, modify, and distribute the code, allowing for collaboration and transparency.
FlorisBoard
FlorisBoard is one of the best open-source keyboard apps for Android. Firstly, we can download the app from the F-Droid app which is an app store for open-source Android apps. However, the app has also planned a Google Play Store release as well. FlorisBoard is lightweight in size and simple to use as well, with only a top bar with some options.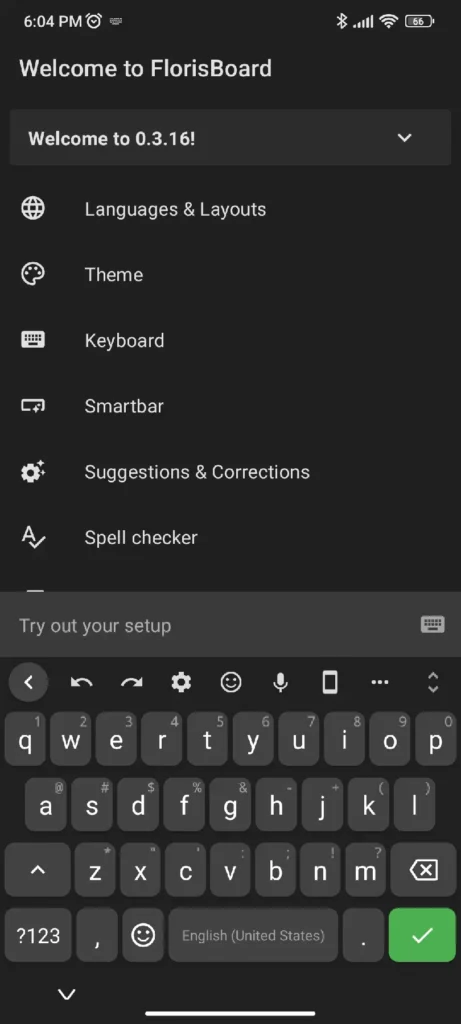 A unique feature that I have noticed is the undo and redo button on the top bar, it's useful while typing long content. Additionally, there is a Private Mode to disable any in-app data learning. We also get some limited theme options, consisting of different variations for light and dark modes. Moreover, there are some advanced options for theme creation that are more catered for developers. Overall, the app definitely has potential but needs some refinements for typing experience. 
(DOWNLOAD)
Gboard – Best Keyboard Apps for Android
I believe this app, made by Google, is one of the best keyboard apps available for Android. GBoard comes pre-installed on almost all smartphones. I find the app to be well-designed, offering a wide range of themes and various features. We get spell check, auto-correct, clipboard, stickers, etc. Additionally, there is a Google Translate option built-in for easier access. Google's text correction feature is one of the best with accurate auto-correct, smart compose, and next-word suggestions. Overall, if you're not looking for anything specific in a keyboard app then Google's Gboard should be your default choice as it ticks most of the boxes.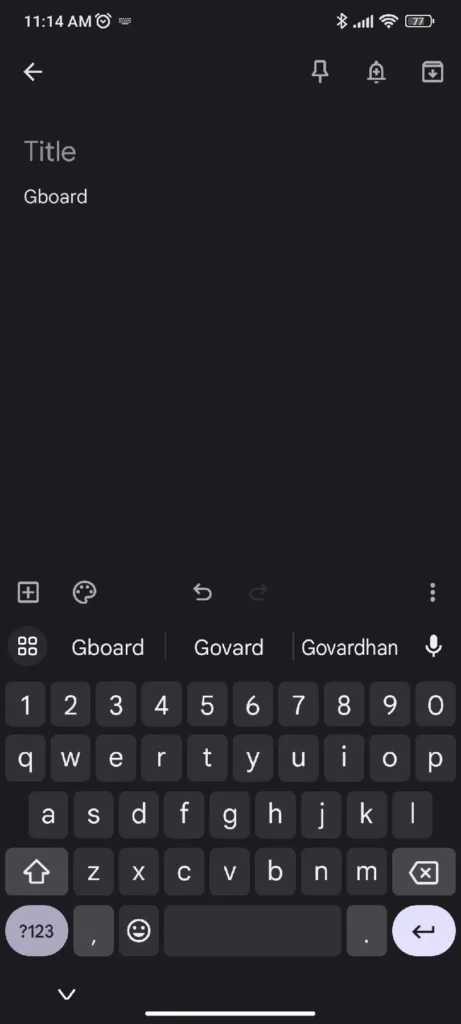 (DOWNLOAD)
Verdict
Lastly, I would suggest using keyboards from trusted sources as we are always typing various sensitive information. For typing passwords or credentials, FlorisBoard and Microsoft Keyboard offer incognito Mode. Additionally, make sure to disable any personal data usage options in the app for privacy purposes. Mint Keyboard or similar apps for stylish fonts should only be used as a secondary option because they are bloated with ads and trackers. Grammarly Keyboard is best suited for content writers because it comes with Writing Assistant Tools. So that was my list of the Best Keyboard Apps For Android, comment your pick.
What is the best text prediction for Android?
Gboard and Microsoft Swiftkey offer the best text prediction for Android.
How do I improve the predictive text on Android?
Enable the Auto-Correction, Suggestions, and Smart Compose options in the Keyboard app settings.