Time To Read: 6 mins
Sharing our phones with others doesn't always feel right. Especially when you have some private media or messages that you don't want to share. This is where Android App Locks saves the day. We have so many app locks available on the Google Play Store. Let's check out some of the handpicked and Best App Locks for Android.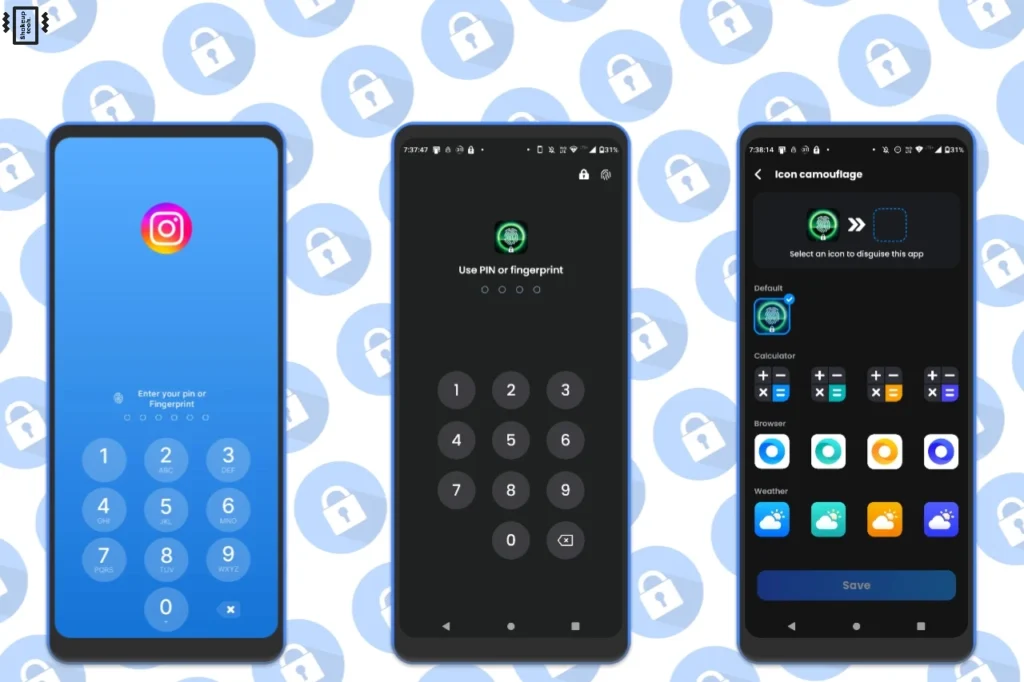 AppLock PRO by Eywin Apps
This Android App Lock is one of my favorites. It has a great user interface and amazing functions as well. We get the option to lock an app using PIN, Pattern, or Fingerprint. There are advanced features such as Auto Intruder Selfie, Fake App Crash, and Fake App icon. Additionally, we can even lock the recent or the multitasking mode.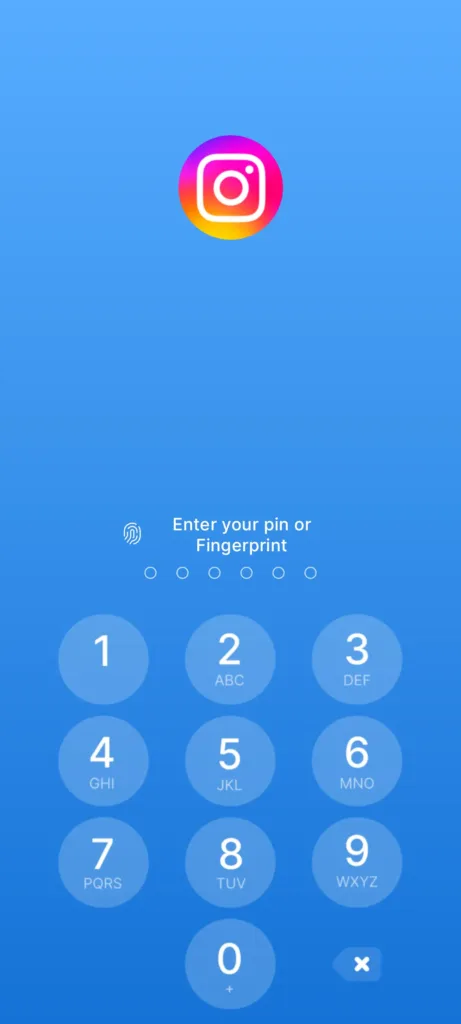 Feature-Rich Android App Lock
We can create a custom schedule for enabling and disabling the app lock. It also allows us to change the unlock animation and has an awesome theme collection. Although the Free version does show ads, they're not very annoying or intrusive. Therefore you can definitely try this one out. It offers a balance of good user interfaces and functions.
(Download)
AppLock – Fingerprint by SpSoft
This Android App Lock is definitely one of the best on the Google Play Store. Because It features some really unique functions.  Apart from locking apps, we can even lock some system functionality. Functions like incoming calls, Bluetooth, recent menu, etc. Moreover, we can even lock the USB connection, really useful to safeguard against data hacks.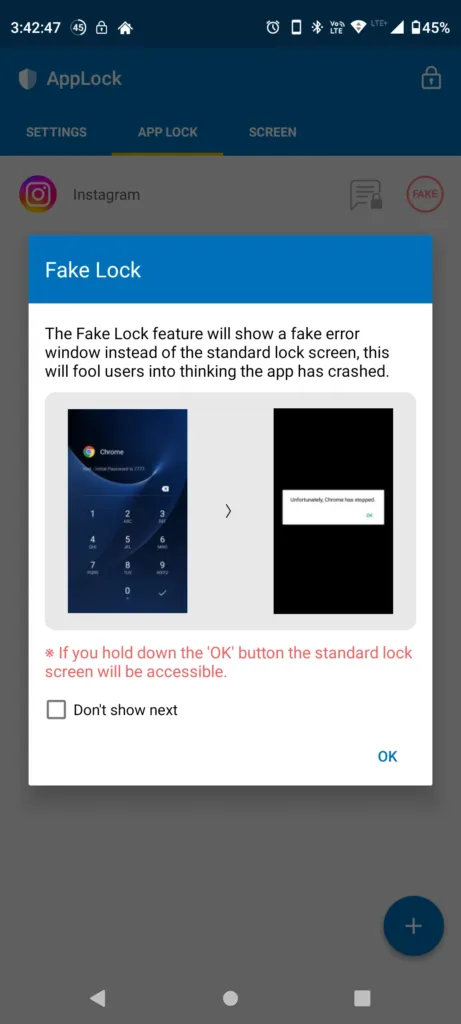 Locks More Than Just Your Android Apps
There's a really cool function called Remote Lock. We have the ability to lock our phones via text message. This could definitely come really in handy during unforeseen events. Also, we do get Auto Intruder Selfie but no Fake App Icon or Fake App Crash Message. We can even customize the App Lockscreen. Additionally, It has the option to create multiple Profiles, for different scenarios or persons
The Free version does have in-app ads but they're not very intrusive. App Lock by SpSoft definitely has some unique offerings that put it on the Best App Locks for Android list.
(Download)
HideU Calculator Lock by Smart Utils Dev Team
From the name you can guess what this App Lock is about. It looks like a normal Calculator app and we can even perform the calculations as well.  But what's different and unique is after when you type in your PIN. It opens up the actual App Lock with the full options and features. Hence the name Calculator App Lock.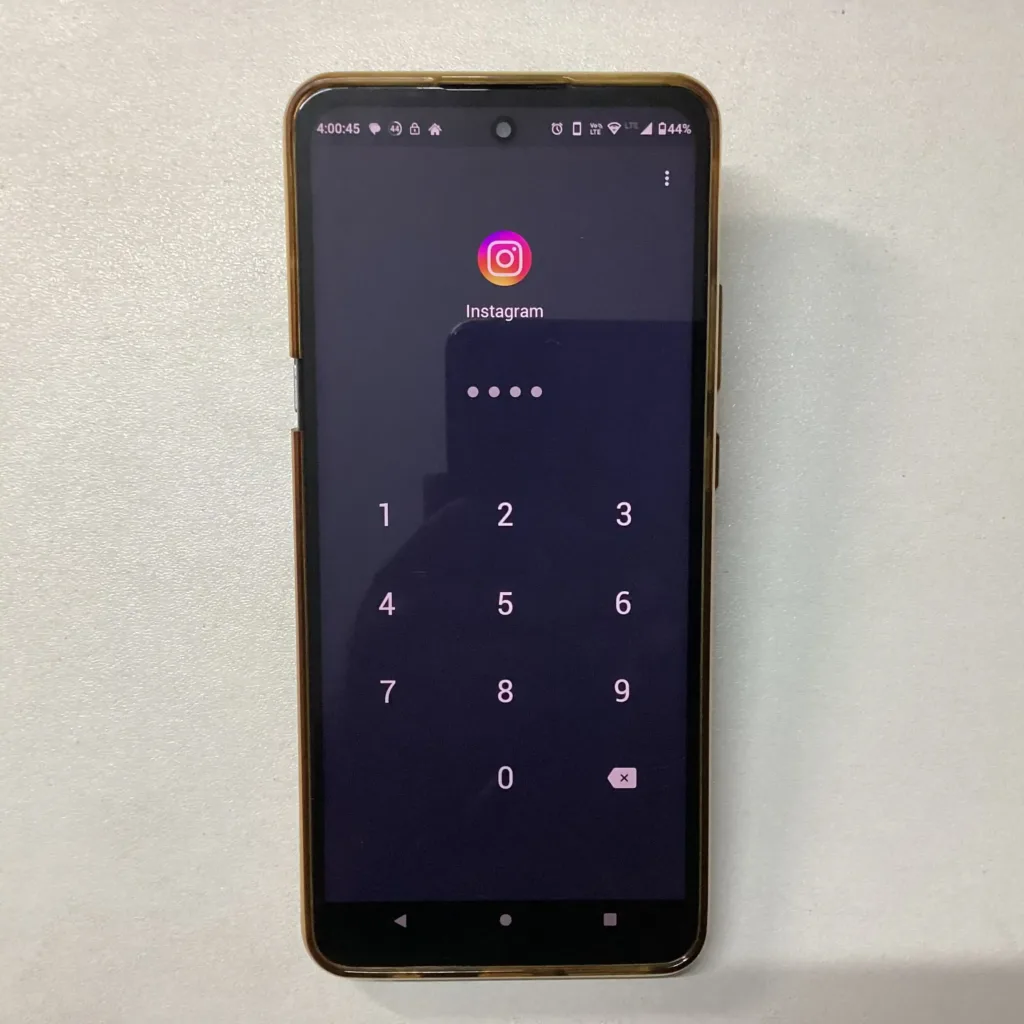 The app does not allow screenshots, so I had to click the pictures.
Not Just an Android App Lock
HideU Calculator Lock has a set of different options. We get a browser, file manager, gallery, and a notes app. It enables us to hide different files and media using them. Furthermore, it keeps our hidden media files organized. We can change the App icon but it already looks like a calculator. Sadly, there is no Auto Intruder Selfie or Fake App Crash.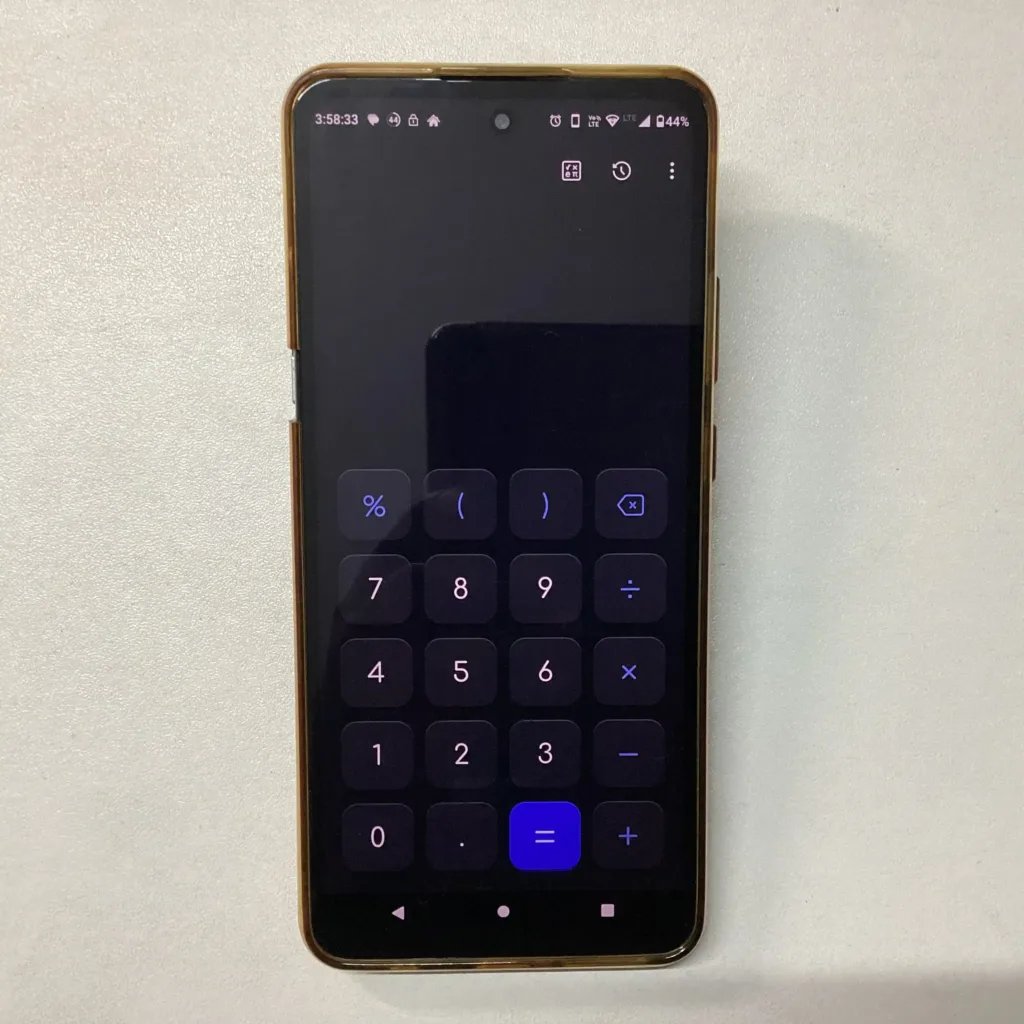 The Free version has a lot of ads and they are quite annoying. Obviously, the unique ability to disguise itself as a real functional calculator is its ultimate selling point.
(Download)
Applock – xLock by InShot
This app lock is made by the popular inShot video editor developer team. It doesn't have the most features like the others but it has all the App Lock features you'll need.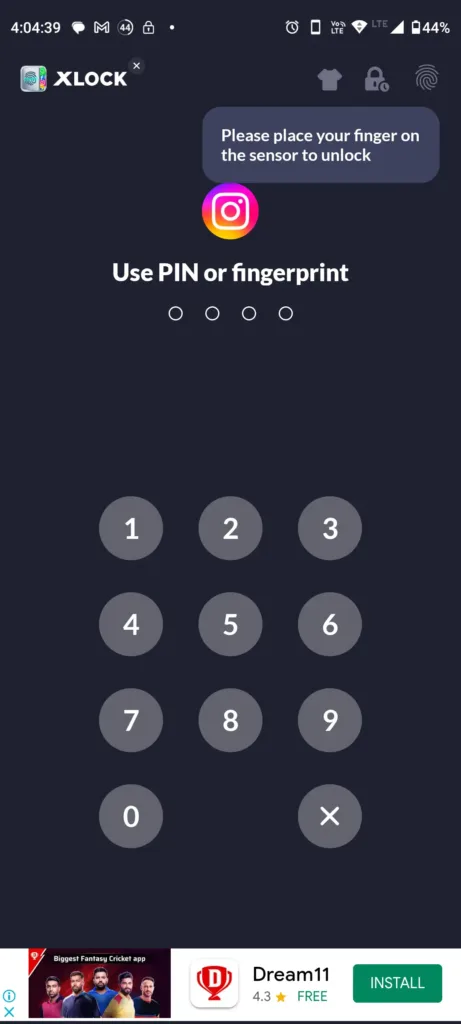 Just The Right App Lock
We do get Auto Intruder Selfie and Fake App Icon. Additionally, there is even a Vault to store our private photos and videos. Since the apps are so well organized according to their categories. Therefore it is much easier to find and lock apps related to Payments or Social.
The Free version does have ads but they're not intrusive or annoying. The simple user interface and necessary features definitely make it one of the Best App Locks for Android.
(Download)
App Lock by Trusted Tools
This App Lock is actually better than the one mentioned above. But I was hesitant to put it on the list of Best App Locks. The reason is how similar it is to the one by InShot. The user interface is a little different but you can tell it has the exact same features. The good thing here is we get no ads.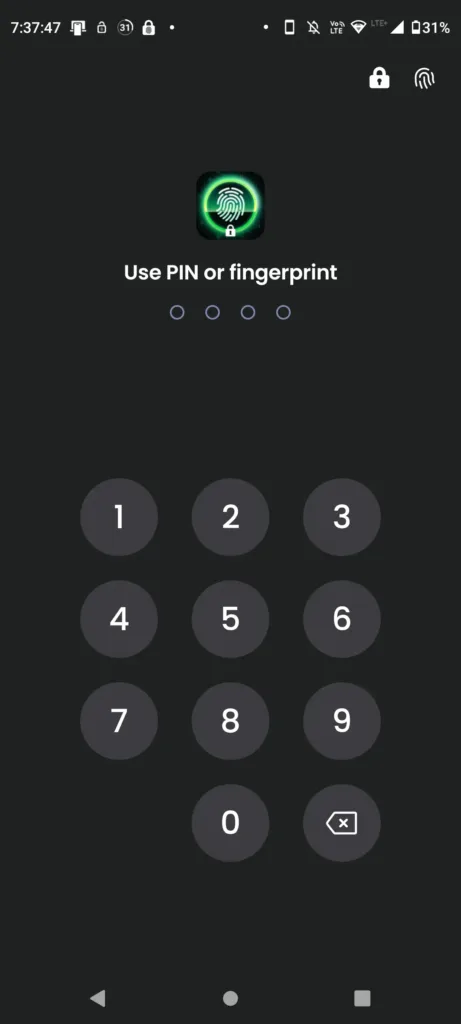 Still, I'm not sure if the app will continue to be on the Google Play Store. Because xLock was released in 2021 while this one came out in 2022. The features are all the same as the xLock, so I won't go over them again. Despite all that, you can definitely check this out currently.
(Download)
System App Locks vs 3rd Party App Locks
App Locks are not built-in into the system of the Android OS. At least not the Stock Android version by Google. This feature has been one of the most demanded by users. Custom User Interfaces that run on top of Android like MIUI, MyUX, One UI, etc do offer this feature. That's why, many prefer to use custom UIs rather than the Stock Android.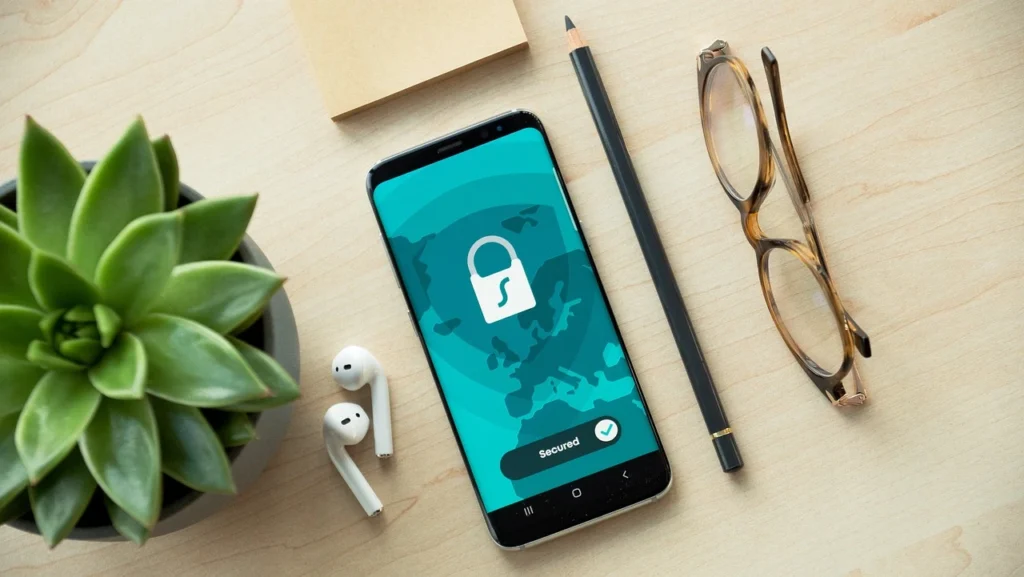 3rd Party App Lockers that we will talk about really help in this regard as we can use them even on Stock Android. Regardless, if your device supports the app lock functionality by default then make sure to use that instead. Because these 3rd Party App Locks will take up resources in the background, consuming RAM and Battery.
How To Choose The Best App Lock for Android?
As I mentioned before, App Locks for Android takes resources in the background. They need to be active all the time in order to lock the apps and files. It is best to use the built-in app lock of the operating system if it's available. So expect some effect on battery and performance, especially if you have a budget device.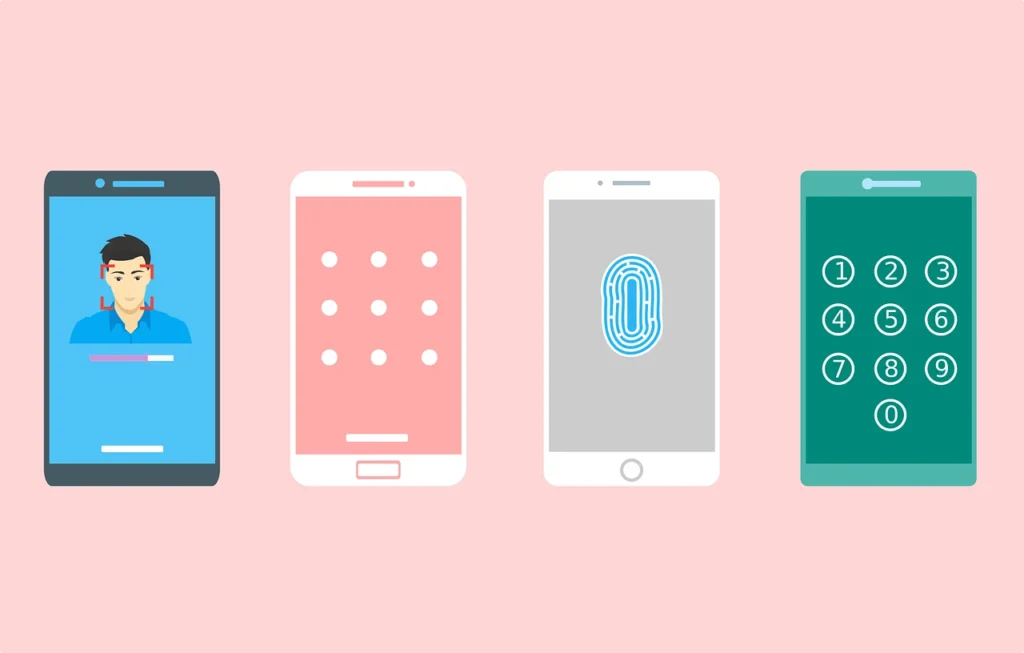 If you have decided o use an app locker, then make sure you choose the one that fulfills most of your needs. Like if you need an app lock and also a media vault, then you can choose one of the apps above that do both. A separate app for each need may take up more resources unnecessary.
Furthermore, make sure you do not provide any necessary permissions to the app locks. Most of the apps above require Usage Access, Overlay, and Files permission, that are required to run the app. Other than that I have noticed they also prompt to give access to notifications and accessibility. These permissions can help to enable some additional features but can put your privacy at risk, so make a wise decision yourself.