Huawei has been facing issues with different countries. Honor has launched a lot of devices that are just rebranded versions of their Huawei counterparts. For fitness tech, we have Huawei watches and bands, renamed Honor bands and watches. This has given rise to an issue regarding the common app platform for these devices. Let us take a look at the Honor Health app issue, which has been troubling a lot of users, and try to fix it.
HONOR Health vs Huawei Health
Honor Health app has recently appeared on the Google Play Store. The app serves as a substitute for the Huawei Health app as the latter had not been receiving updates for a long time. Because of Huawei's issue with Google. Honor Health app has a more up-to-date interface. It is strikingly similar to that of the new Huawei health app.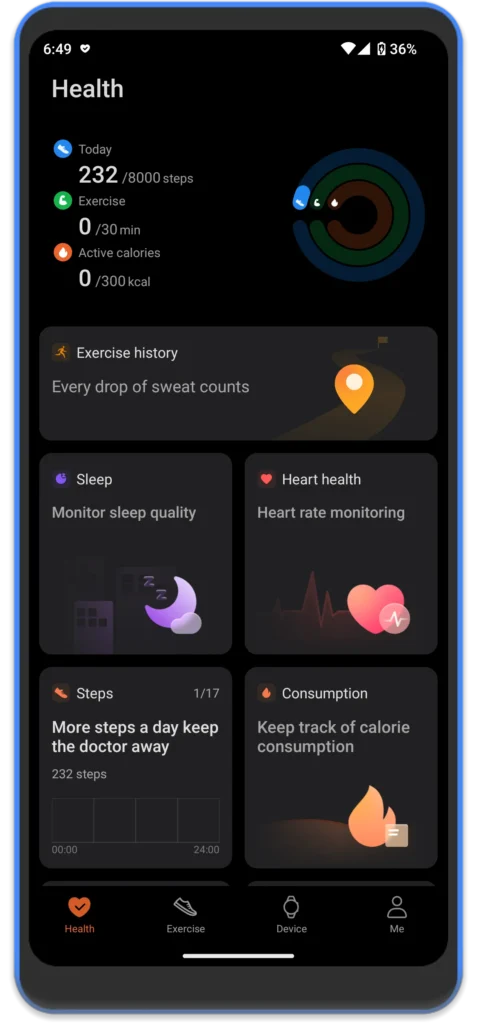 But now Honor has its own user base and cloud services. So we need to sign up and create a new account. Honor used to be a sister brand of Huawei but now it is a separate brand on its own. Due to this, it can even offer Google services on its devices. That is why the Honor Health app receives regular updates without any issues.
Honor health can't find device
Honor Health app is a well-made app with a good interface. But the problem is with its actual practical usage. It is supposed to connect to our Huawei or Honor peripherals and show our fitness reports and data. But when you try to add your Honor Bands, it does not show on the scan list. No matter how much you wait. The first time I encountered this issue with the Honor Health app, I was shocked. Not only was there an issue with the Honor Health app, but also the Huawei Health app was taken down from the Google Play Store.
Honor health device not supported
The issue lies with the company getting separated from Huawei recently. previously, Honor was a sister company of Huawei and was releasing the rebranded Huawei products globally. Moreover, due to this both Honor and Huawei shared the same Huawei health app for managing smart fitness devices. However, with this sudden change and the fact that Huawei is now banned from many countries. Huwaei Health is no longer supporting the Honor devices and the newly released Honor Health app is also not updated with these devices in their database.
HONOR Health App Issue Fix
The fix for this issue was not to do with the Honor Health app but to get the Huawei Health app. Yes, we have to side-load the APK file from the internet, Some may fear the idea of side-loading APK from the internet and it is fine. That is why I looked for a source that was reliable and that is Huawei. We can get the latest Huawei Health app APK from Huawei's App Gallery.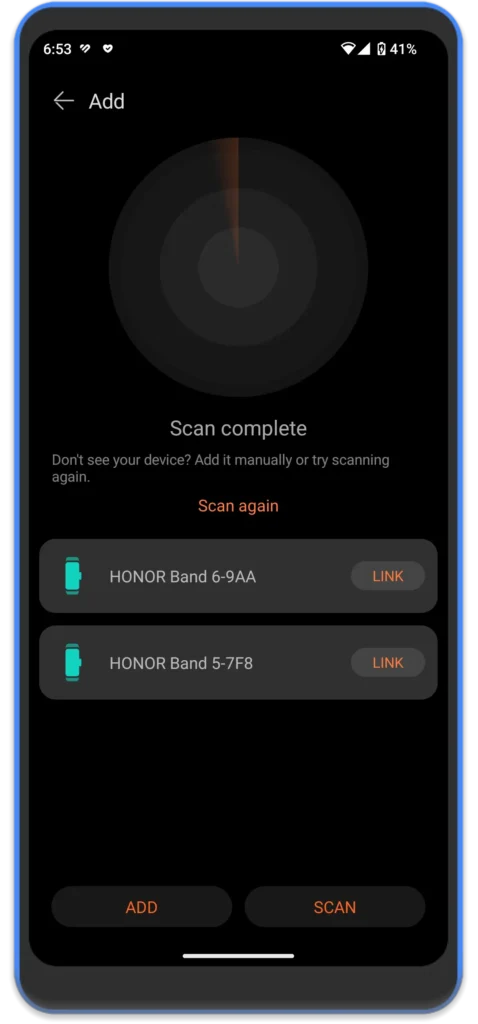 Huawei Health APK Download
Open the download link in the Chrome browser and when asked tap download using the browser option. Open the APK file using a file manager, and allow external app install permission. Now, simply log in and you can see your Honor smart bands or watches in the device list. So now we can sync our fitness activity easily using the Huawei Health app.
(DOWNLOAD) (DOWNLOAD 2)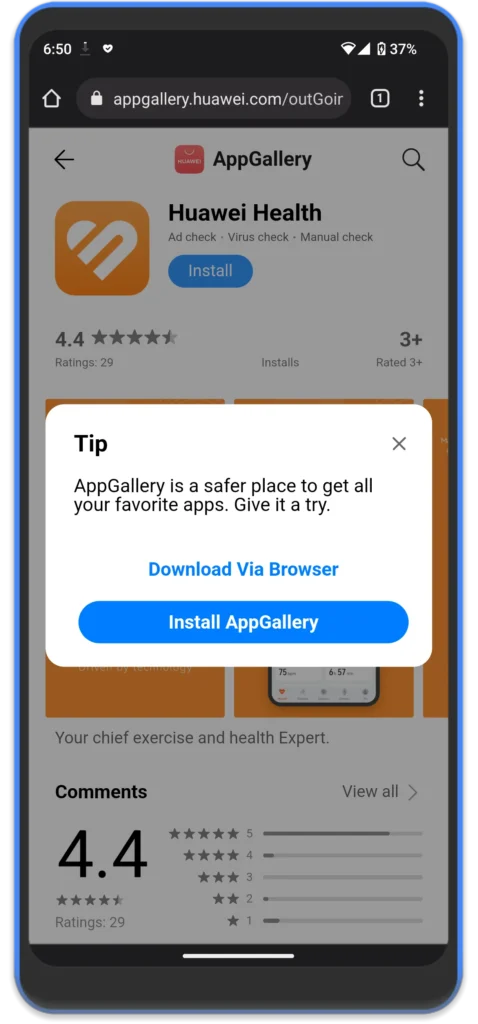 Download Watch Faces for HONOR Bands / Watches
The great benefit of the Huawei health app is also the wide collection of watch faces. We can download and install hundreds of watch faces for our Honor smart bands and watches. There is an option to even buy a watch face and pay via debit/credit card.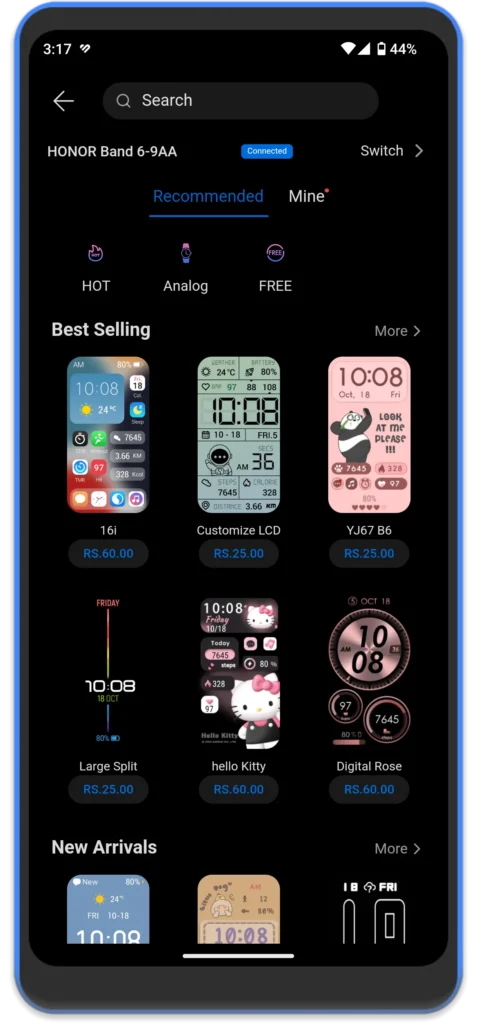 Verdict
This issue regarding Huawei Health and Honor Health App was disappointing as I have two Honor Band 6 in the house. Moreover, the bands were brand new purchases and the bad experience speaks volumes about the company. Fortunately, I was able to find a solution and now I can easily use my Honor Band 6. Although, I can understand Huawei's bad situation and the issues they are facing globally.
FAQ
how to connect honor band 6 to honor health app
We need to use the Huawei health app instead and use that to log in and add our Honor band 6 device.
is huawei health and honor health same
No, Honor is now a separate brand and thus their app Honor health is also now a separate app for honor devices only.
how to add device in honor health app
First login with Honor account, then give the necessary permissions and scan for new devices. your device will show up on the list and we can then add it using the pair option.