Dual Boot Bliss OS Android 11 and Windows 10
Bliss OS is famous for bringing the latest Android OS to the PC or laptop. Android 11 OS has some bugs so keep that in mind before starting the process. Let's see how to Install Dual Boot Bliss OS 14 Android 11 and Windows 10/11.
Why You Should Dual Boot Bliss OS?
Bliss OS is an Open Source Operating System, based on Android, that incorporates many optimizations, features, and expanded device support. And it is available for just about any Chromebook, Windows/Linux PC, or tablet released in the last 4 years.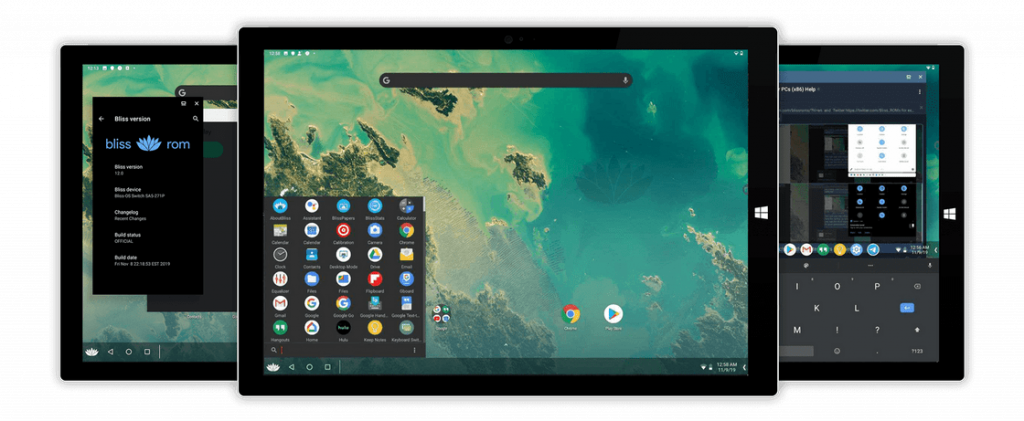 Bliss OS lets the user choose between Desktop or Tablet UI, based on the launcher being used. You can even mix the two for a truly customized experience
Bliss OS Download
There are multiple versions of Bliss OS available to download. You can choose between Android 9 PIE or Android 11.
The Android 9 version is stable and good for daily usage. It is also recommended for beginners. The Android 10 version has been discontinued and the Android 11 version is still in Beta and may have bugs and instability. It also has two versions.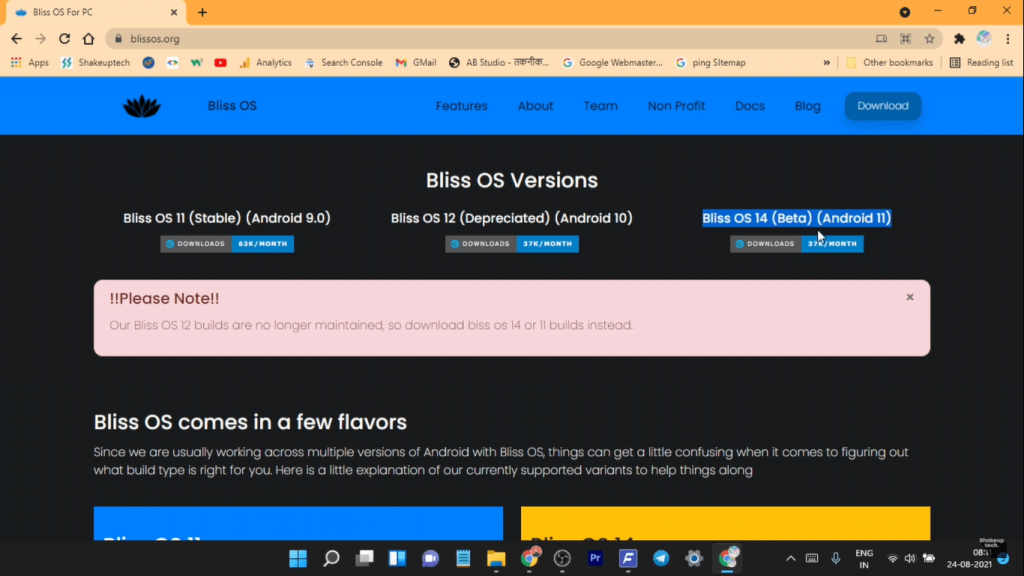 One is the Bliss OS version, it has add-ons and features of Bliss OS. The other one is the Generic Android 11 version which is the Vanilla version. This doe not have any customization options.
Once you have decided which version to go with you can choose either between the Standard and Advanced versions. Standard is for old CPUs like Celeron or older generations like 10 years or older. Anything else you should go for the Advance versions. You can download the ISO image of the OS from their website.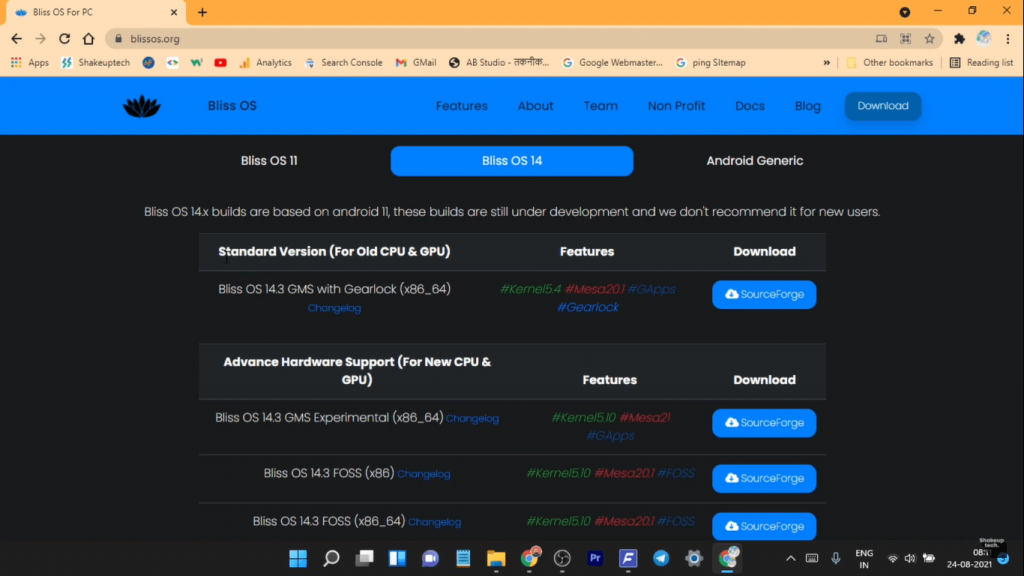 Creating Partitions To Dual Boot Bliss OS
Search for Partitions in Windows search dialogue. You'll see Create and Format Partition. Open that program and it'll show all the partitions on our Drives. Apart from C Drive, there will be a D Drive. We'll shrink this one to accommodate our new operating system.
Right-click on D Drive and select shrink volume. We have to type in the value in terms of MB. So we'll enter any value above 15 GB i.e. 15000 MB.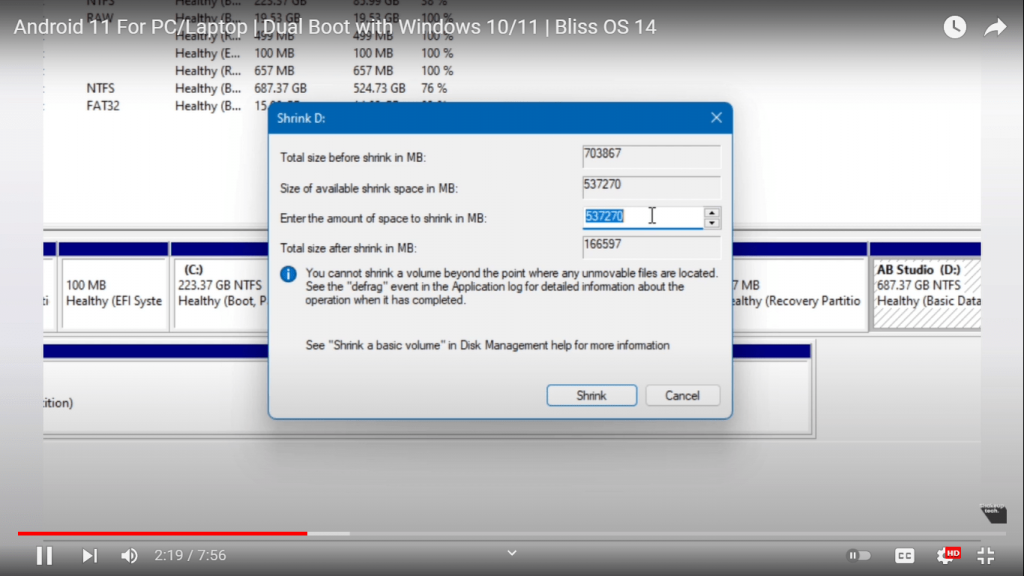 Once you shrink it a new unallocated partition will be created. right-click on that and select Create new volume and press next and continue.
While we are here we can also check the partition scheme of our drive. So right-click on Disk 0 and select Properties and then under volume, you can see the partition scheme. It'll be either MBR or GPT.
Creating Bootable USB
We can make bootable USB using two methods. How To Create Bootable USB For Multiple ISO Files
We need to download a program called Rufus. Once you open the program you need to select your USB and partition scheme. Then select the ISO file from the file manager and hit press start and it'll create the bootable USB with your desired ISO.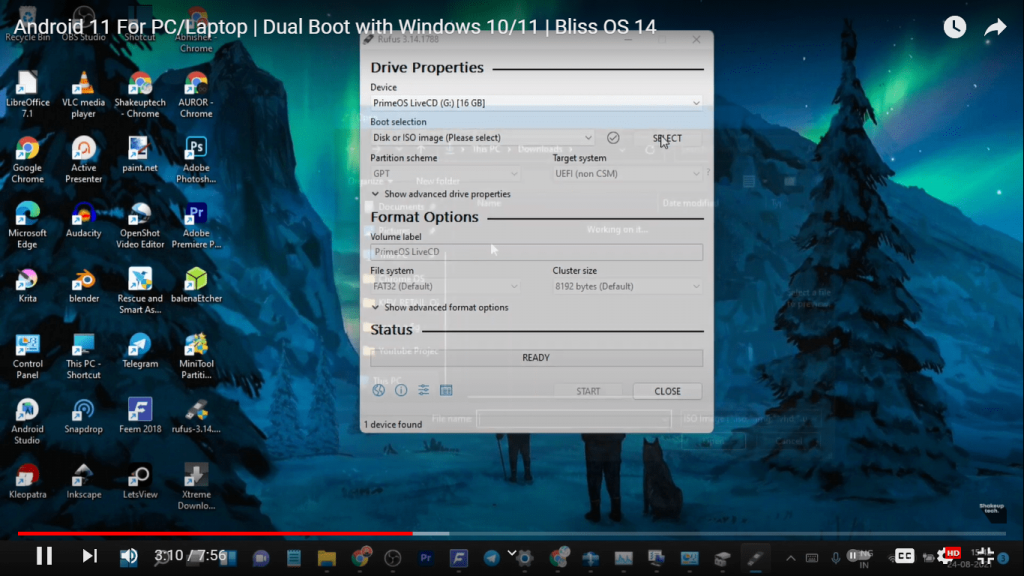 Install and Dual Boot Bliss OS – Android 11
To install the ISO we need to boot into the BIOS menu of our system. For my HP laptop pressing ESC while restarting the system opens up the BIOS menu. In the BIOS menu select the Boot Device Options and select the Bootable USB.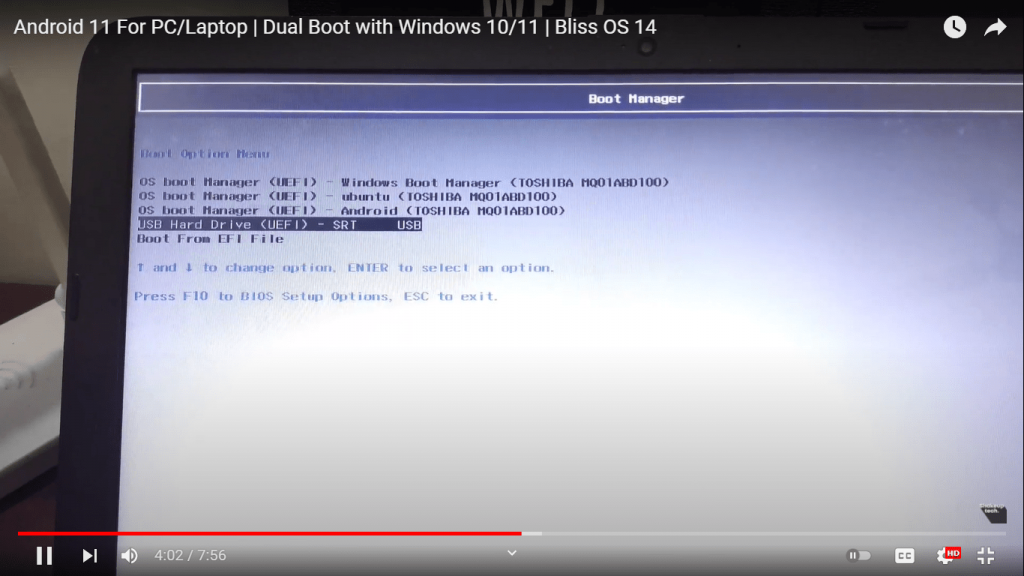 Once you select it you can see different Bliss OS names, scroll down using the down arrow key and select the Bliss OS Installation option.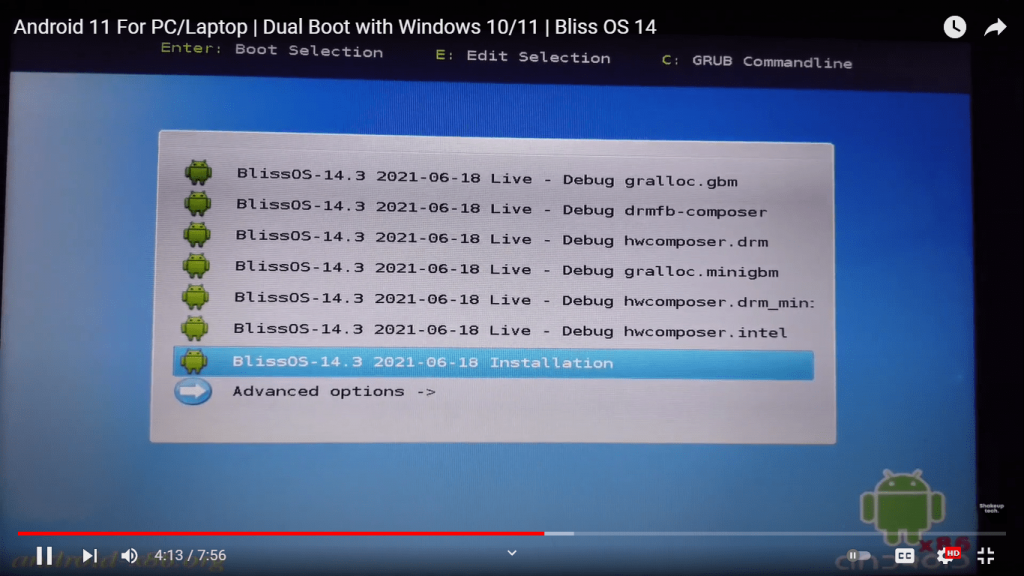 Now a window with choose partition will show up. Select the partition that we have created. Format the partition into NTFS format and select Yes to all and the partition will be formatted. Then run the Bliss OS and your system will restart. To boot into your BIOS menu again and select the Bliss OS using arrow keys.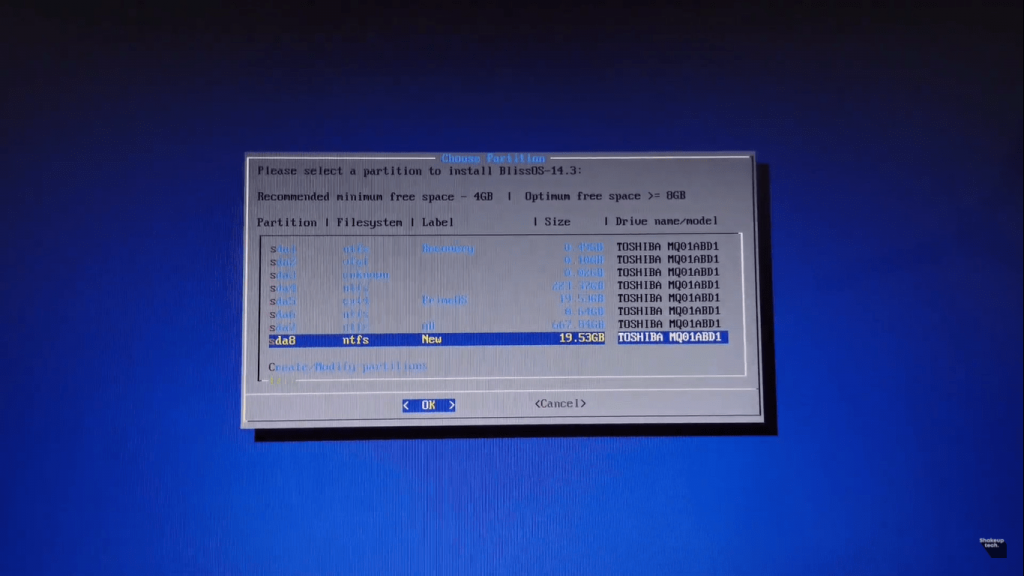 At the Garlock, Screen press Enter and wait for the OS to load. Bliss OS will start up and you can set it up with your Google account. The Android 11 is still in Beta so expect app crashes and Errors.