Android offers the best way to customize the interface with the help of app launchers. Being able to download the launcher of choice has been the favorite part of Android OS for years. We can change the look of our smartphones just by changing the launcher. Best Android launchers are a subjective choice but in the sea of launchers available on the Play Store. There are some that specifically stand out. These Best Android launchers are loved by many and have millions of downloads as well. Let's take a look at the Top and Best Android Launchers available for Android…
Niagara Launcher
Niagara Launcher is a clean and minimalistic launcher for Android. It aims at increasing productivity while using your smartphone. And the claims can be felt throughout using it. First of all the user interface is just one page. It does not have an option to add additional pages. You have your clock widget and quick apps under it. You can select your favorite apps to have them at the front. To access all the other apps we can simply click on an A-Z scroll option and find the app. We can also simply slide to the left side to access all the apps. They are arranged in alphabetical order.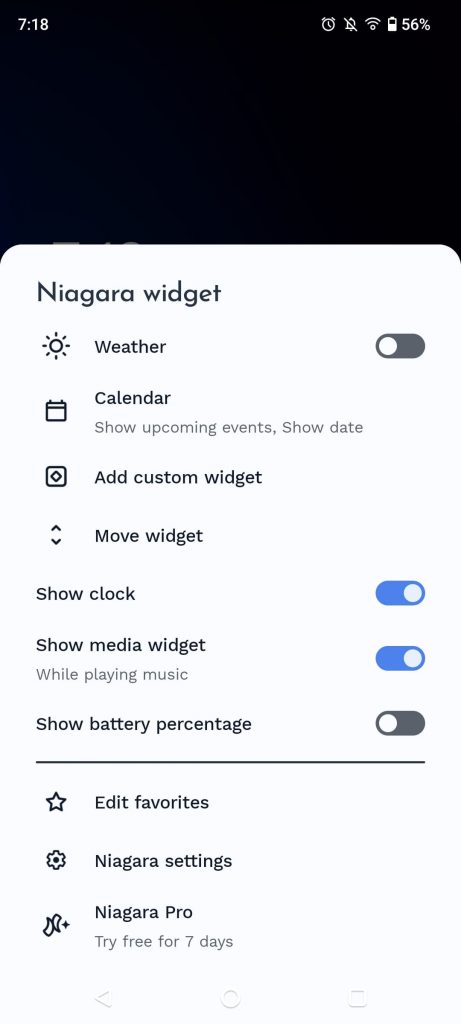 You can add an in-built weather widget or a battery widget but it requires the pro version. The pro version is not that expensive but I do not think it's worth just a few extra features. We can change icon packs and choose the dark or light mode. Overall it's a real nice launcher made for minimalist lovers.
Download Niagara Launcher: Play Store
Microsoft Launcher
Microsoft Launcher is another Android Launcher focused on increasing productivity. But this one does not do it the minimalistic way. It has lots of features and customization options. Microsoft has really well thought about the whole interface and has integrated some of its services as well. We can choose to set Bing daily wallpaper which updates daily. Or we can change the wallpaper with just a click using the icon on the home screen. There's an option to sign in using a Microsoft account but it works even without that too. On the left swipe, we have a Google feed-like page. Here we can add quick notes and read the news.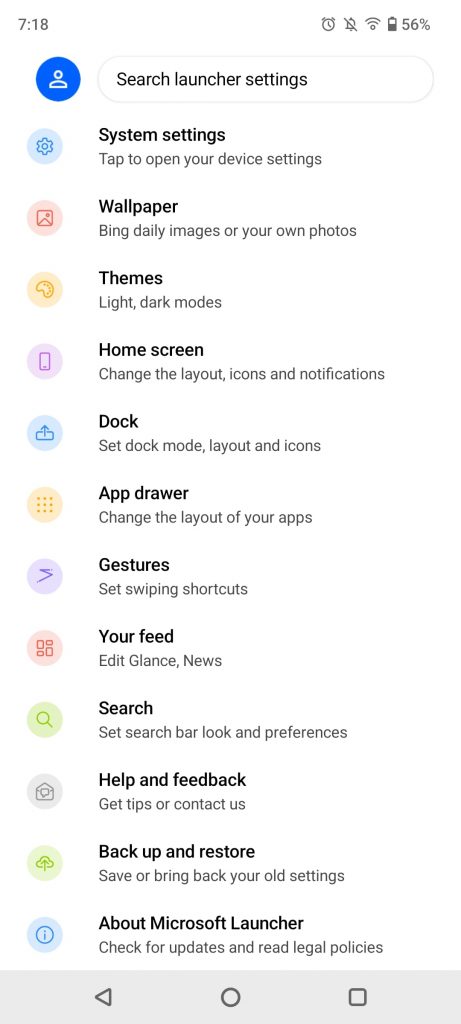 The features and customizations are quite impressive as they are being offered for free. We can choose our gesture options. Swipe up, down, pinch in, out and etc. We of course have the option to choose our icon pack and also the day or night mode. There's a cool clock and weather widget on the home screen by default. Overall an awesome productivity launcher for Android from Microsoft and a must-try.
Download Microsoft Launcher: Play Store
Best Android Launchers
Nova Launcher
Nova Launcher is one of the best launchers for Android. It is also because of how long it has been around. While some of its main features require the Pro version but seeing how cheap the Pro version goes on sale. It's really worth the money. Nova Launcher doesn't aim for productivity or minimalism. It can be whatever the user wants. You can check out some of the home screen setups people have created using Nova Launcher.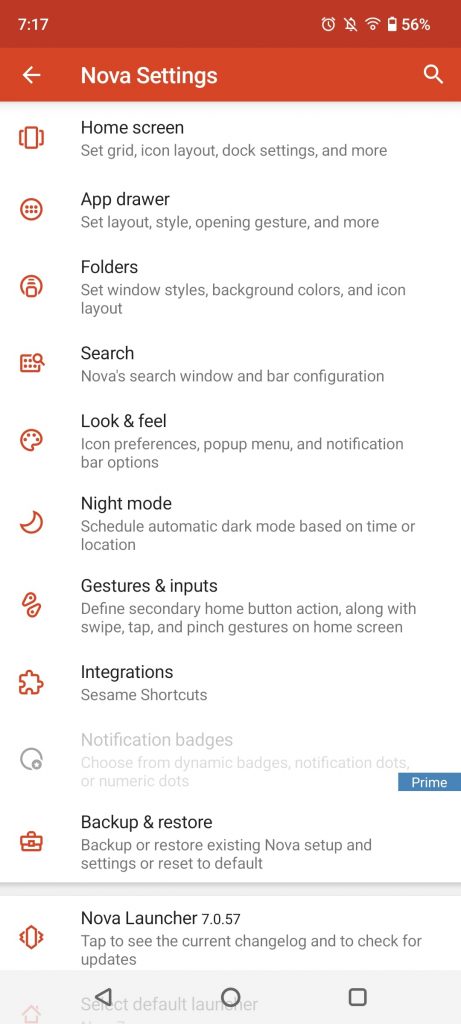 It has all the necessary launcher features and customizations. We can alter the size of the app's icon and choose background transparency. Customize gestures, docks, home screen, app drawer, and more. Also, the fact that Nova is quite fluid and stable, has helped grow its popularity. Overall Niva Launcher is an awesome launcher that can become anything you want it to.
Download Nova Launcher: Play Store
Lawnchair
Lawnchair has been my favorite Android Launcher of choice for a long time. While Nova Launcher requires a long time to set up and customize, which is quite worth it. Lawnchair comes already looking great and doesn't need that much tinkering. It resembles the Pixel launcher which is found on Google devices.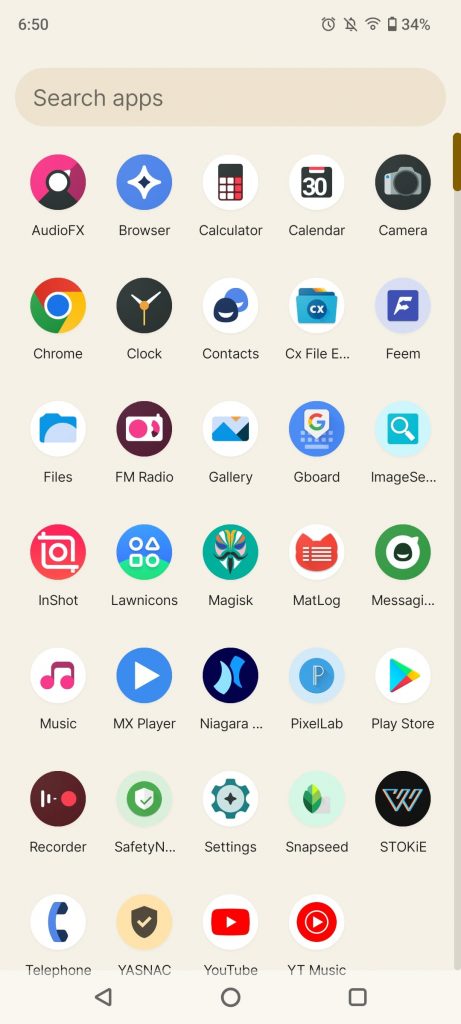 While there's a Lawnchair launcher app available on Google Play Store by the name Lawnchair 2. I would suggest not to download that one and go for the beta and alpha releases by sideloading it. The latest alpha mimics the Android 12 Material you designed and looks beautiful. We also get the features of the themed icon which is quite impressive. This enables us to get Android 12 experience even on lower Android version smartphones. We have all the options related to basic Android Launcher available here. If you want a launcher that requires no time setting up and is also great looking and feature-rich. Then Lawnchair is a great Android launcher for you.
Download Lawnchair: Telegram
Smart Launcher 6
Smart launcher 6 is a really well-designed Android launcher. The user interface is very smooth and lag-free. There is a weather and clock widget on the home screen, which looks very rich. Out of all the Android Launchers, I found this one to be extremely snappy in usage. We have all the Launcher settings but lots of the features do require the paid version. We have the option to enable Blur in the User interface by opting for the paid version. But even the free version is good enough for daily usage.
On the left swipe, we have a news feed, similar to a Google feed. but to my surprise, the news feed just glides through when scrolling. The Google feed lags o even flagship smartphones but this one felt extremely smooth. We can even customize the news feed topics and language. I don't know what magic the developer has pulled to make the app feel this level of snappiness. Smart Launcher 6 has definitely become one of my favorites Android Launcher for sure.
More Best Android Launchers…
I have personally tried all these Android Launchers and have come up with this list. There is no specific order of preference. All of them are targeted toward a separate group of audience. If you have more suggestions do let us know in the comments. I hope you like our Best Android Launchers list, as I will be adding more apps to the list in the future. So keep checking back for the update.
Which launcher is best for Android?
there are loads of Android Launchers available on the Play Store for different needs. I found Lawnchair, Smart Launcher 6, Microsoft launcher, Nova Launcher, and Niagara launcher to be the best for now.
Does launcher drain battery?
Yes, they do, even the default launcher that comes with the smartphone does. But if you provide extra permissions and access to the launcher, then the battery drain can increase further.
Which is the lightest launcher for Android?
if lightest means the minimal and light on battery then Niagara launcher and Olauncher are your best bet.