Chrome Music Lab is Google Chrome's experimental website. It helps us learn more about music and sound. But more than that it can help us to create real music in a really cool and fun way. This is another one of Google's excellent creative ideas. Let me show you what it offers and how to use it.
Chrome Music Lab
Chrome Music Lab is an open-source platform made by Google. It encourages people to learn music with its one-of-a-kind interface.
The homepage of Chrome Music Lab is vibrant and colorful. There are 14 music modes to play around with. All of the modes have something different to offer. Let's start with the first one.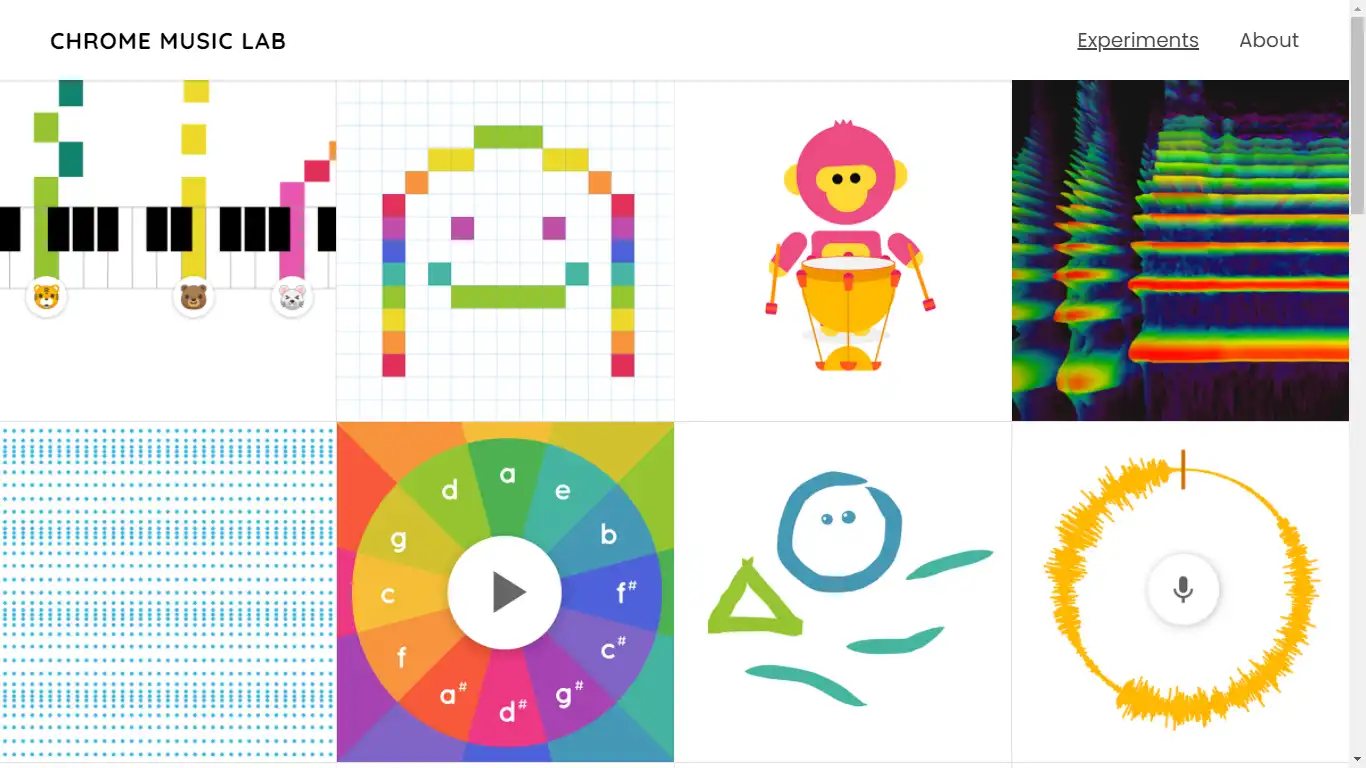 Shared Piano
Shared Piano enables you to live stream the music session. When you first log in, there's a link that you can copy and share. Whosoever clicks on that link can immediately join in the live stream. Up to 10 people can play together at once.
They'll be able to hear your piano tunes as you play them in real-time. And not just piano, you can choose between six other different instruments. For example drum kit, drum machine, marimba, synth, strings, and woodwind. You can clear the notes or save the song. Once you save the song a link is generated for you to share.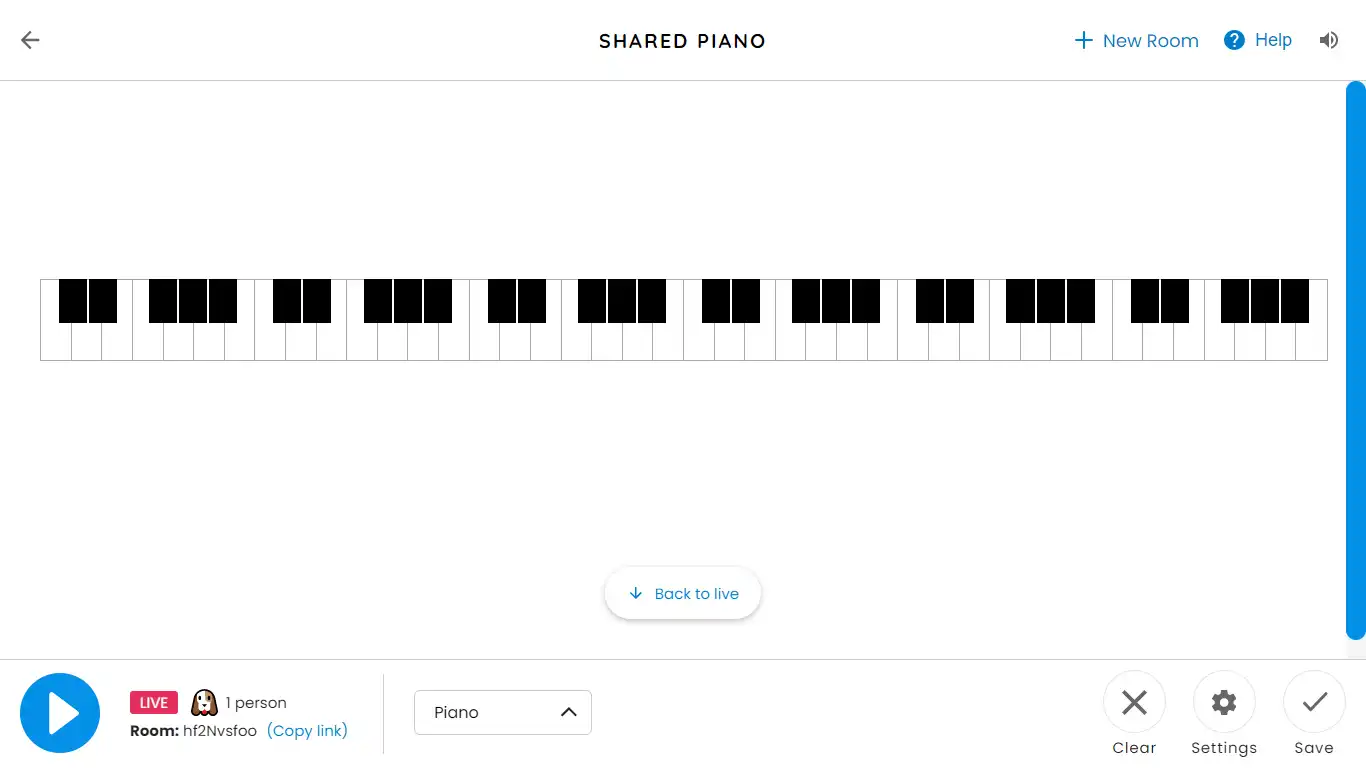 There are multiple settings you can do to customize the piano layout. When you press the settings icon, you'll see different options to customize. For example, you can choose the range of octaves, the option to show the note's name, and show or hide emojis. You can also choose to show or hide your note trails, customize the scroll behavior and choose the input option from the Midi device.
It's great for people who know how to play these instruments and want to Livestream them to their friends or families. It can come in handy for music teachers who can teach live through shared Piano.
Song Maker
The song maker is the most popular offering from the Chrome Music Lab. It allows you to create a full-fledged music composition. It has five instruments to choose from. For example, piano, strings, synth, marimba, and woodwind.
You can create a melody by touching or clicking the grids on the screen. And you can preview it by tapping the play button. Song maker is very useful for people wanting to learn about music and how to make music. You can also use your keyboard to play the instruments. Just press the arrow keys to move, enter to add and backspace to remove notes, and spacebar to play.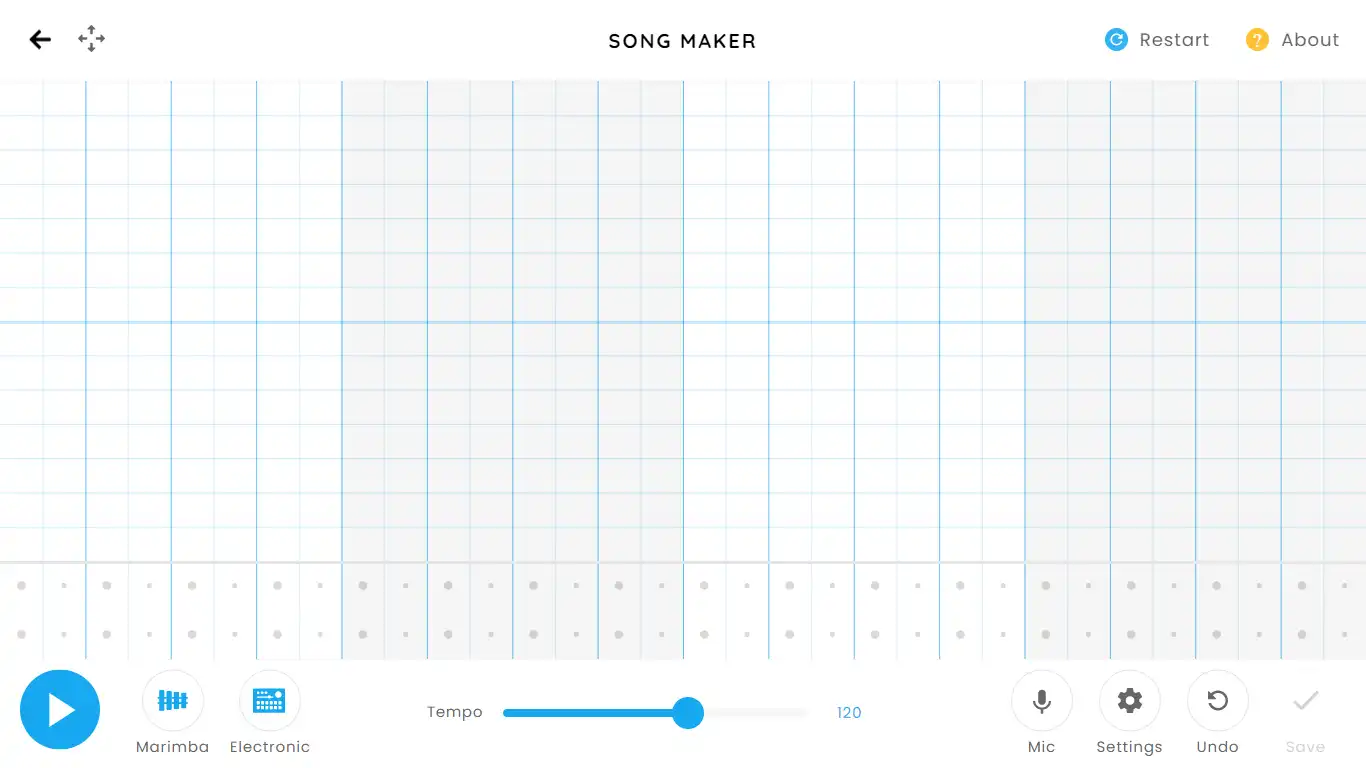 It has four percussions to add to your composition. It includes a drum kit, blocks, electronics, and congo. You can also record a voiceover by tapping the mic icon. To control the tempo of the melody there's a tempo control slider as well. You can save your progress by tapping the save icon.
In the settings option, you get more customization options. You can set the length of the beats bar, the number of beats per bar, and split beats into bars.
There's an option to change the scale to major, pentatonic and chromatic. You can change whether the note starts on low, middle, or high and choose from different minor or major chords. You can also set the range of octaves.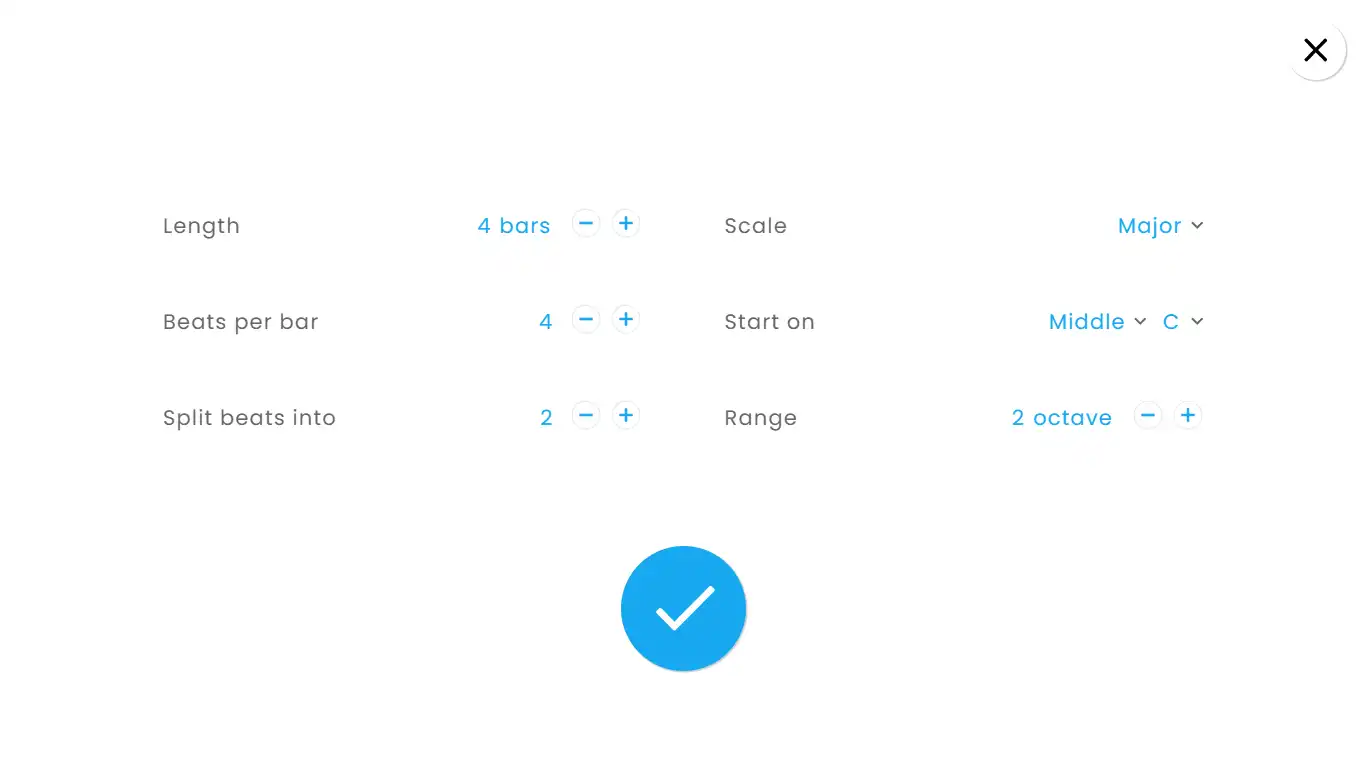 Overall great music-making tool. It's easily accessible from the browser and can be used on any device.
Read Kami Chrome Extension | Online Learning Made Easy!
Learn music with Chrome Music Lab
Rhythm
This one's quite different than the two above. Rhythm features four different animated animals that are playing different instruments. From drum kit, and drum machine to blocks, and congo. You can tap on the instruments the animals are holding to play them. Or in the bottom area, there are layers of notes you can tap to play the instruments.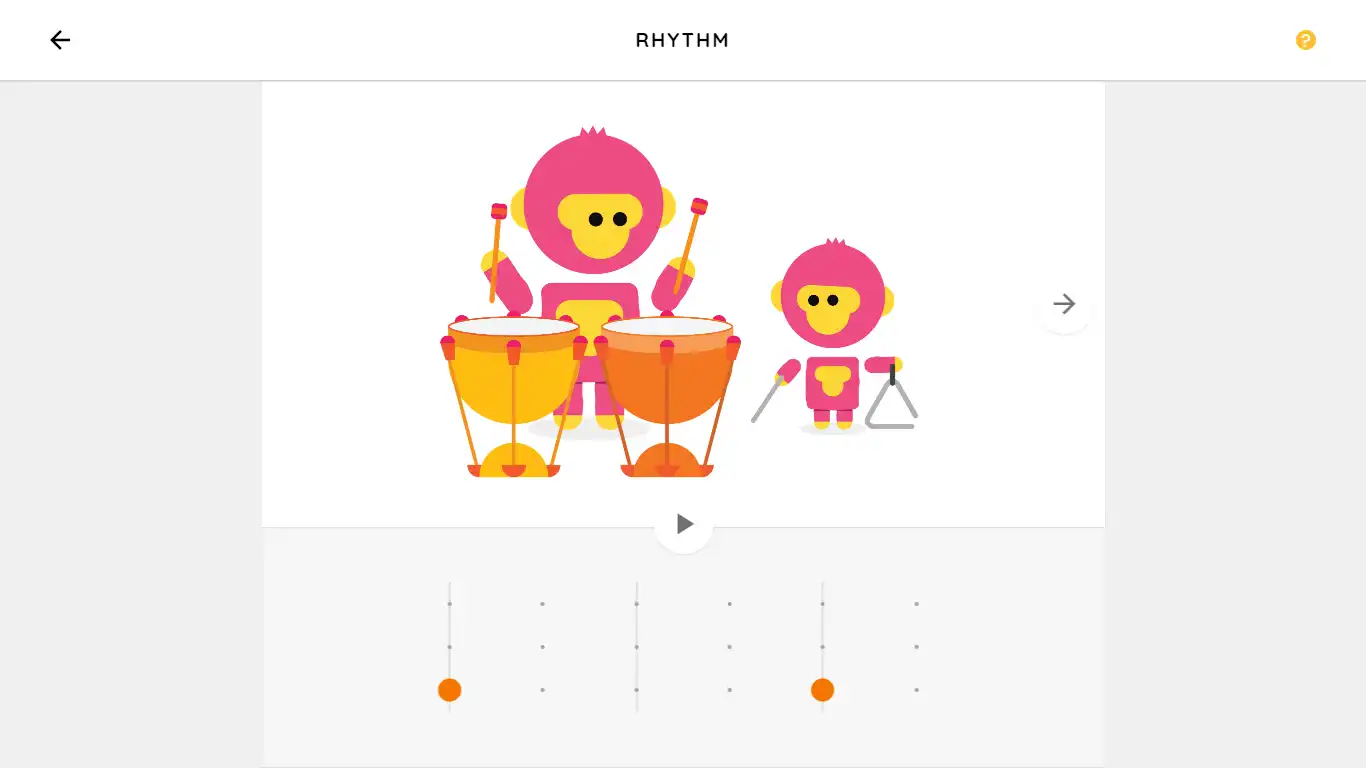 Once you start tapping the different notes it automatically records the beats and replays them. You can create a different rhythm using these beats. So you can keep on adding new beats and keep playing it. You can add up to ten chords for your rhythm. The characters are well designed and the animation of them playing the instruments is also pretty awesome.
Spectrogram
A spectrogram is a picture of sound. A spectrogram shows the frequencies of sound, ranging from low to high. It's read from left to right. This experiment has predefined sound shown graphically using a spectrogram. It has ten different sources to choose from. Apart from instruments, you can also choose birds, whistling, modem, and a wine glass. You can also see your own sound frequency by recording your voice. Not much to do here but great for learning about the range of different sounding objects.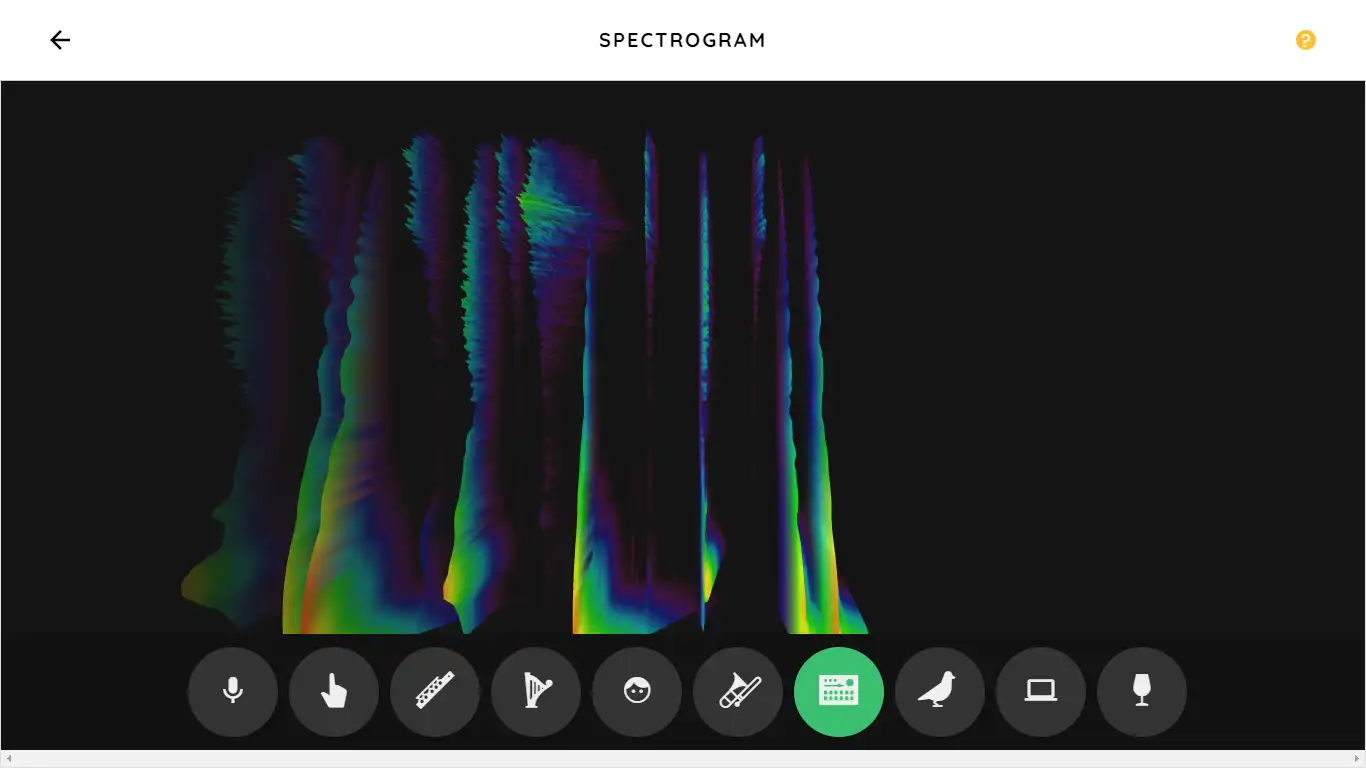 Chrome music lab is a fun Chrome experimental website
Sound Waves
Sound waves feature a piano and above it several blue dots. The blue dots are air molecules that bounce when sound passes through them. When you play the piano the dots vibrates and creates a ripple wave effect. You can zoom in to the dots and it'll show a red graphic being created for each note you hit. Therefore creating a waveform. It helps you understand the waveform of music and how it looks graphically. Again good for beginners in music learning.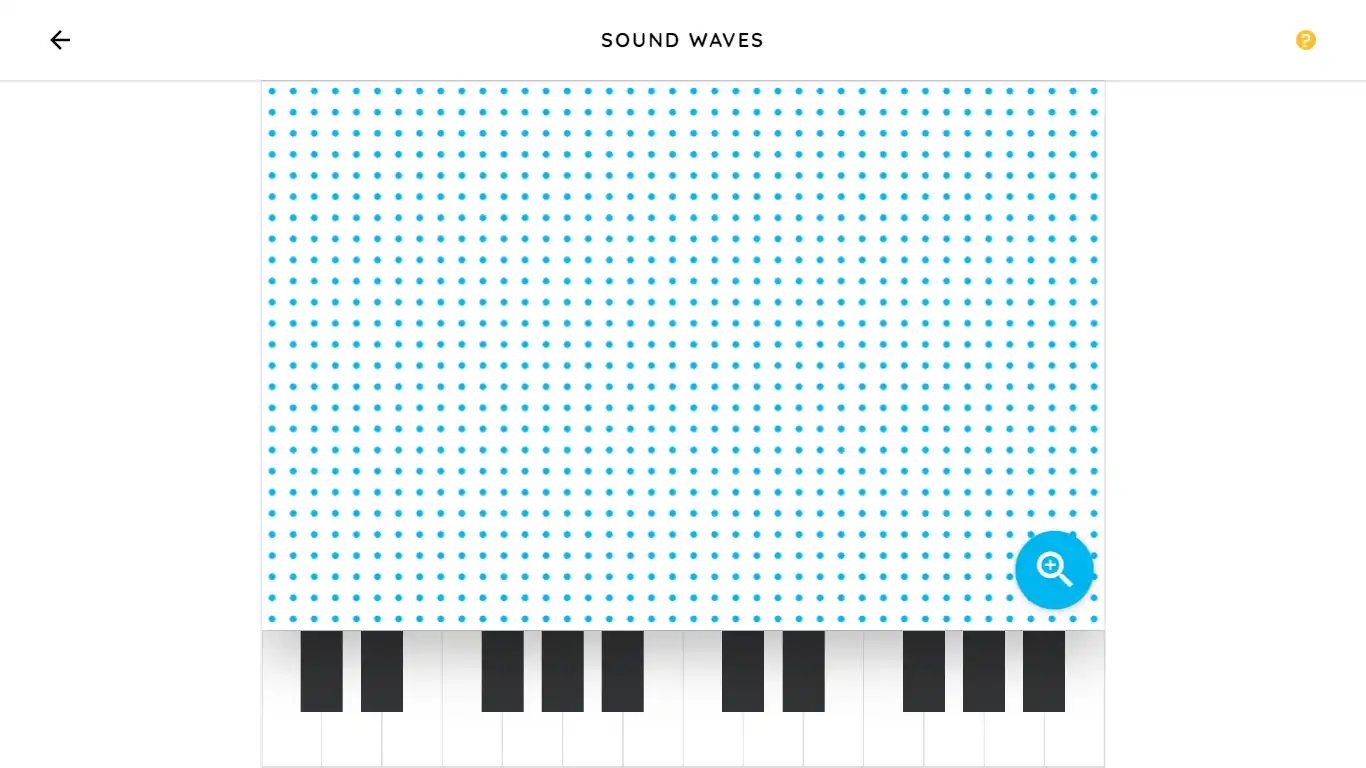 Arpeggios
An arpeggio is a chord player which plays one note at a time. This chrome music lab experiment lets you play arpeggios in different patterns. It's arranged in a colorful wheel format. You can tap the wheel to play and explore different major and minor chords. There are four instruments to choose from. You can also set the tempo for the chords. There are four preset rhythms available by clicking the left and right arrows.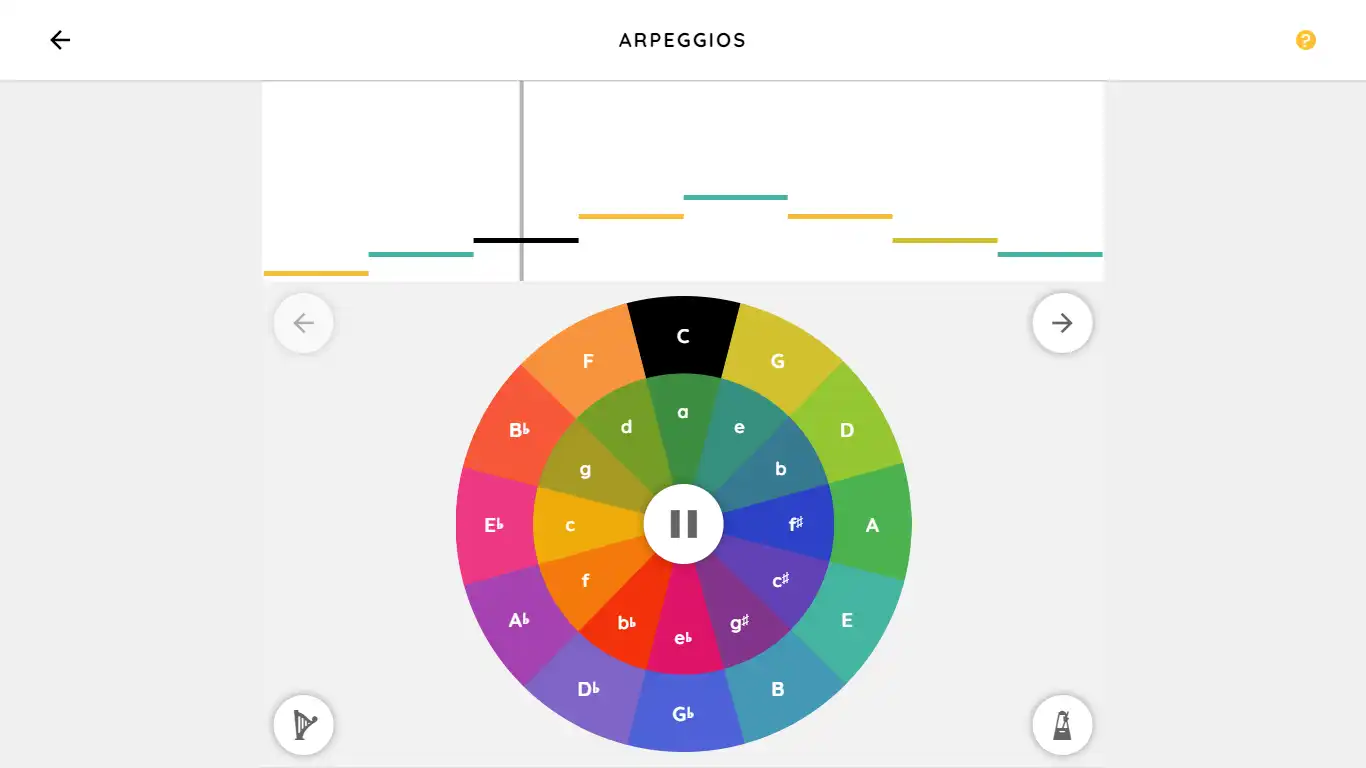 Read Best Chrome Extensions That Are Super Useful 2022
Kandinsky
Kandinsky is one of my favorite music lab experiments. It's very creative and easy to make good-sounding music. This Chrome Music Lab experiment is inspired by Wassily Kandinsky. He compared painting to composing music.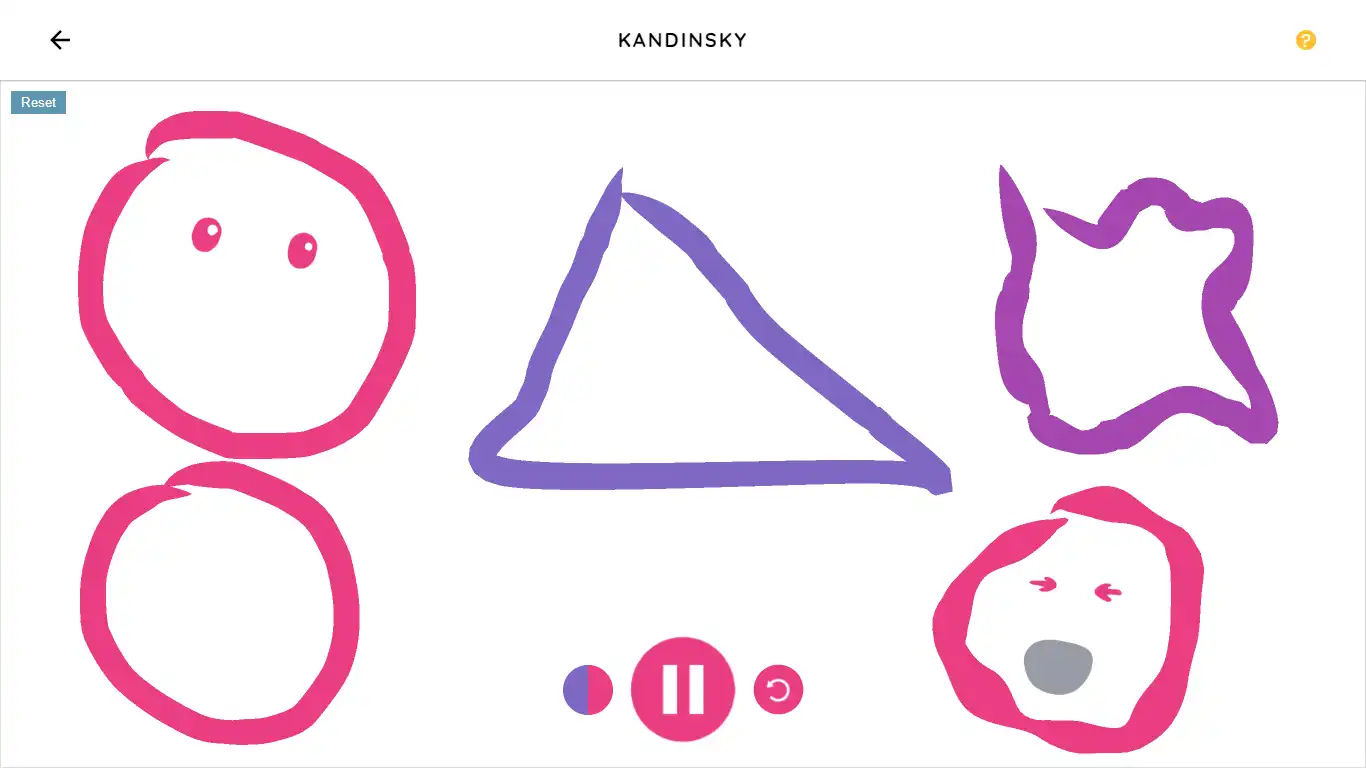 Kandinsky turns anything that you draw into music. It can be shapes like squares, circles, and triangles, or just random doodling. It makes the circle look like human faces and even sound like a chorus. It's pretty pleasing to hear. You can choose between three music modes and all of them sound very different. It will play the same composition but with different chords. Kandinsky is definitely a must-try in my opinion.
Music is fun with Chrome Music Lab
Voice Spinner
The voice spinner is for monitoring the sound around you. You can record sounds in real–time and then spin the wheel like a record player to preview the recordings. The faster you spin, the higher the pitch sounds. And the slower you spin the lower the pitch becomes.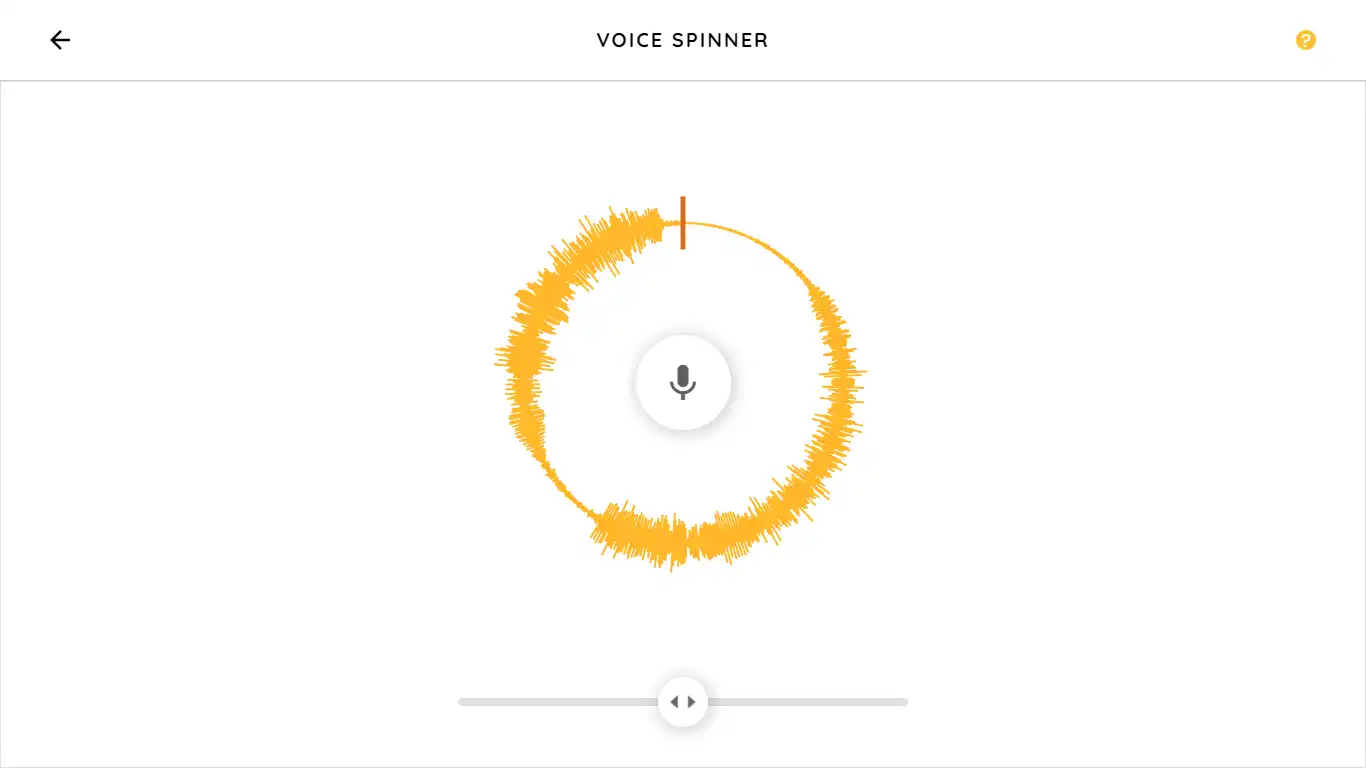 You can also record your voice and then play around with it. There's a slider at the bottom that can auto-rotate the voice spinner wheel. You can increase or decrease the slider to control the speed and pitch level.
Harmonics
Harmonics are a series of frequencies that sounds amazing when interacted with, There are six tones with the first having one frequency, the second one having twice the frequency, the third one has three times the frequency, and so on. Basically, it's a series of notes with the subsequent notes being a multiple of the fundamental note.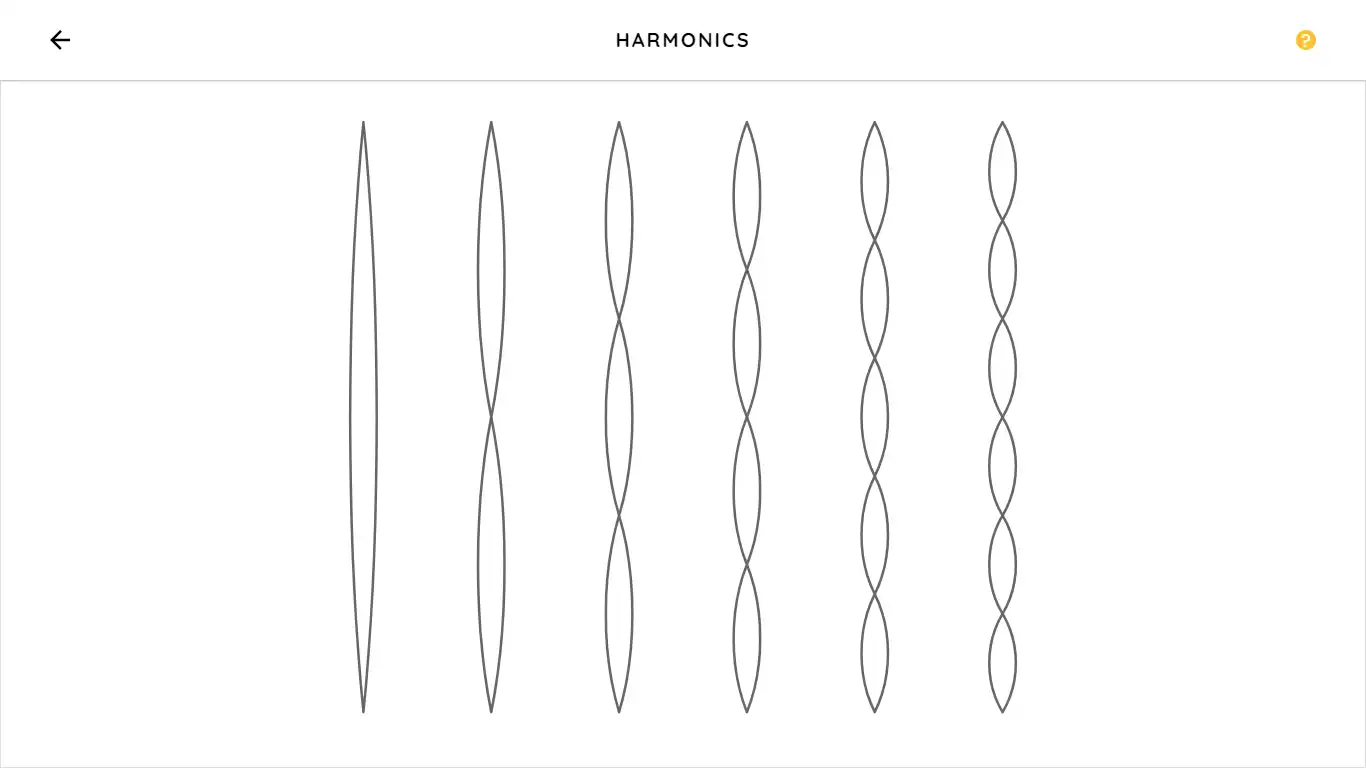 You can play the notes by either tapping on them individually or can swipe on all of them together. You can tap and hold on to them to increase their pitch. They sound amazing when played in a set manner.
So many instruments in Chrome Music lab!
Piano Roll
A piano roll is a predefined set of notes that we can insert into a piano so it can play itself. The piano that can do this is called the self–playing piano.
This experiment shows the notes laid out and you can watch it play. You can choose between two instruments or record your own sound. It has five different music pieces to choose from. You can listen to them by pressing the left or right icon.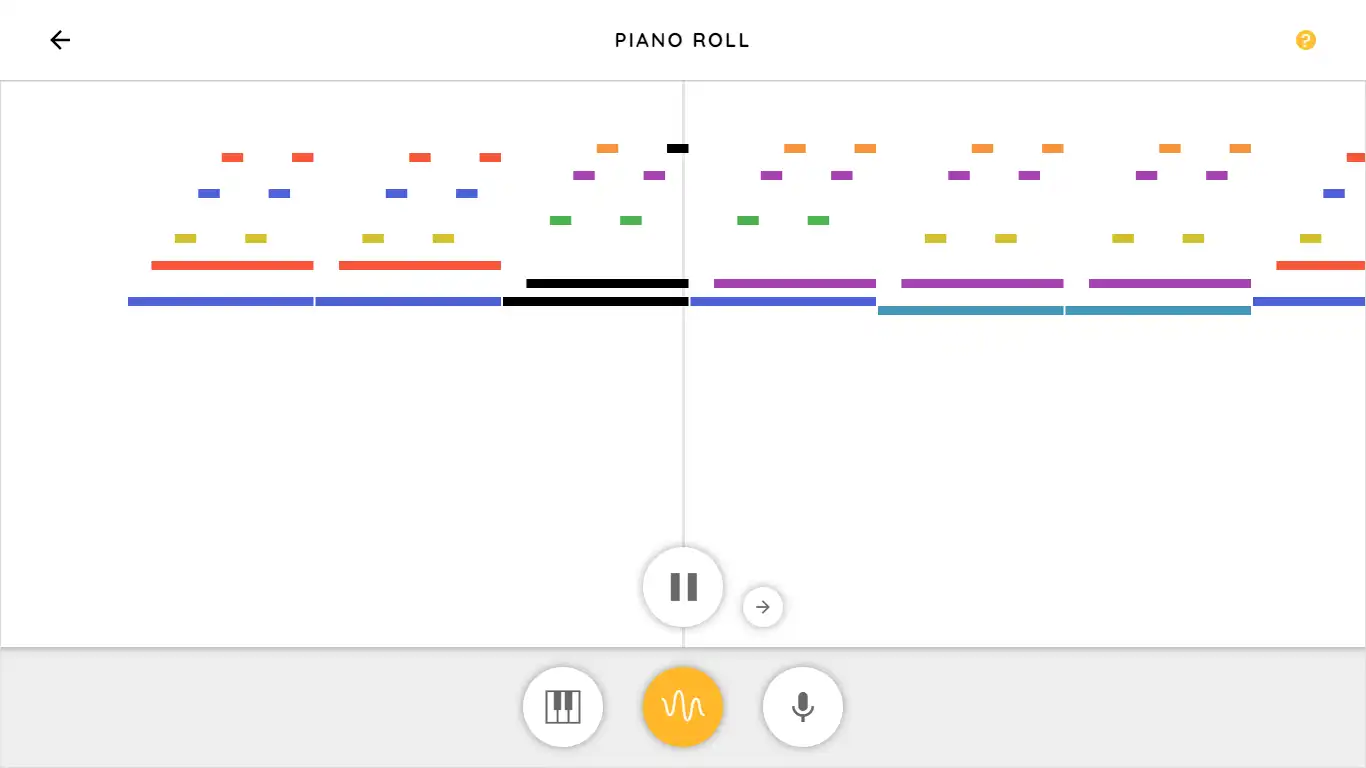 Oscillator
An oscillator makes sound by vibrating steadily at a given frequency for a period of time. There are four oscillators in this mode. They are square, sawtooth, triangle and sine. You can swipe up or down on each oscillator to produce a sound. The higher you swipe up the faster the oscillator will vibrate and the shriller it will sound. And the lower you swipe down the slower it will vibrate and sound duller.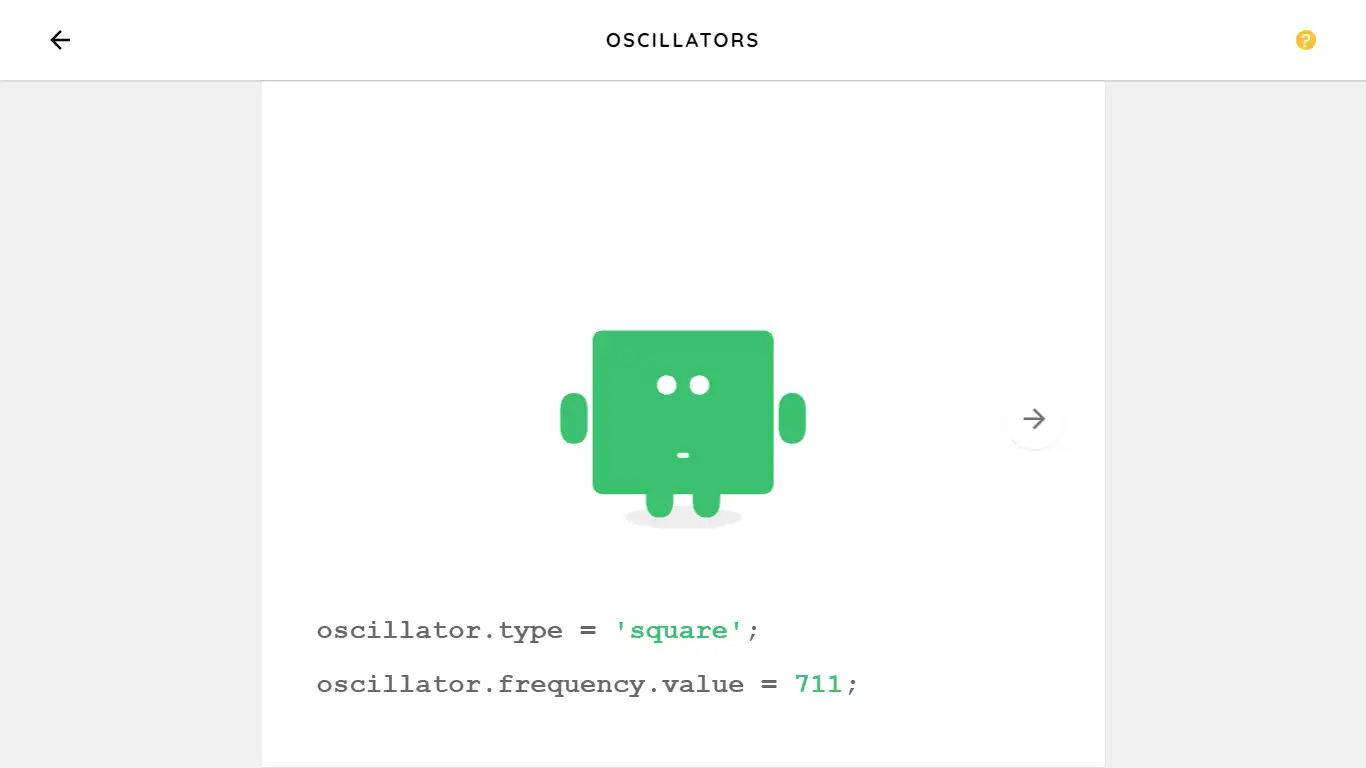 Strings
These strings make a sound when you swipe over them. There are six strings placed parallel to each other. The first string is the longest and makes the low–sounding tone. The next string is half the size of the first one and produces a slightly high tone. Similarly, the third one is one-third the size and sounds even higher tone than the rest and so on.
It shows how the relationship between the length of the strings and the sound they produced works. Again great for music learning.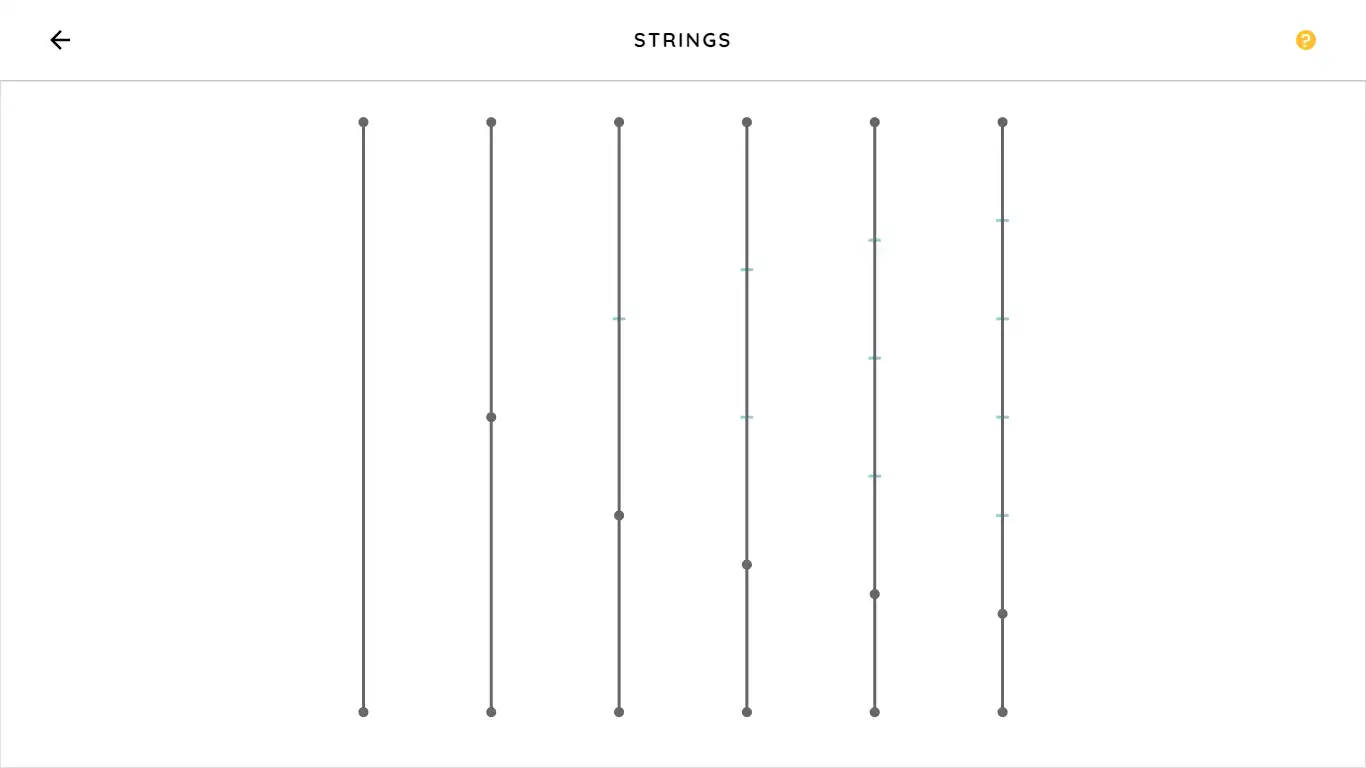 Some instruments in Chrome music lab are quite advanced
Melody Maker
This one is a simple music creator tool. You can use the grids to add different notes. It plays the music from left to right. The lower grid produces a lower pitch and the upper grid produces a higher pitch. You can make great-sounding melodies using this. There's a tempo control slider at the bottom.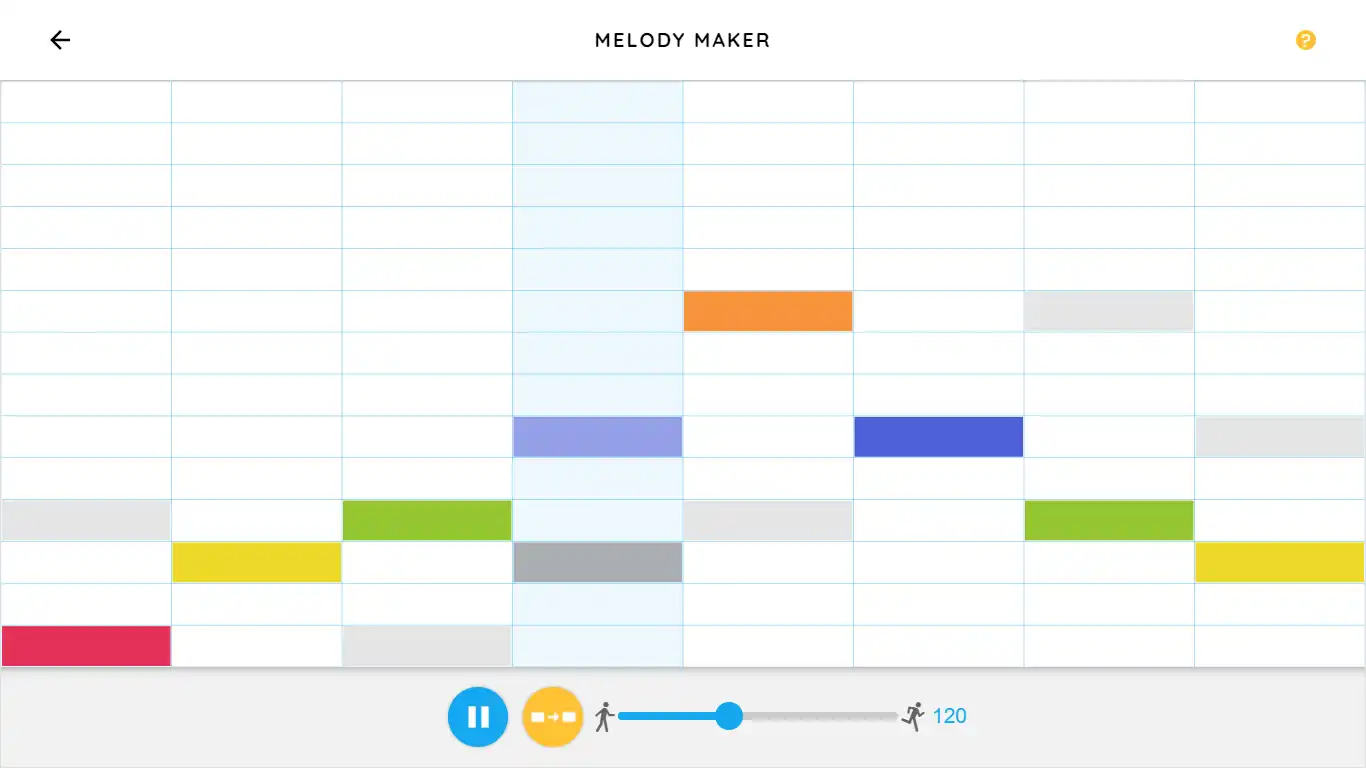 Chords
The last one is chords. It shows the major and minor chords on the piano. The chords are usually made up of three notes. When you hit a note you can see the two other notes that together make the chord. It's a great learning tool for beginners. Great work by Google developers.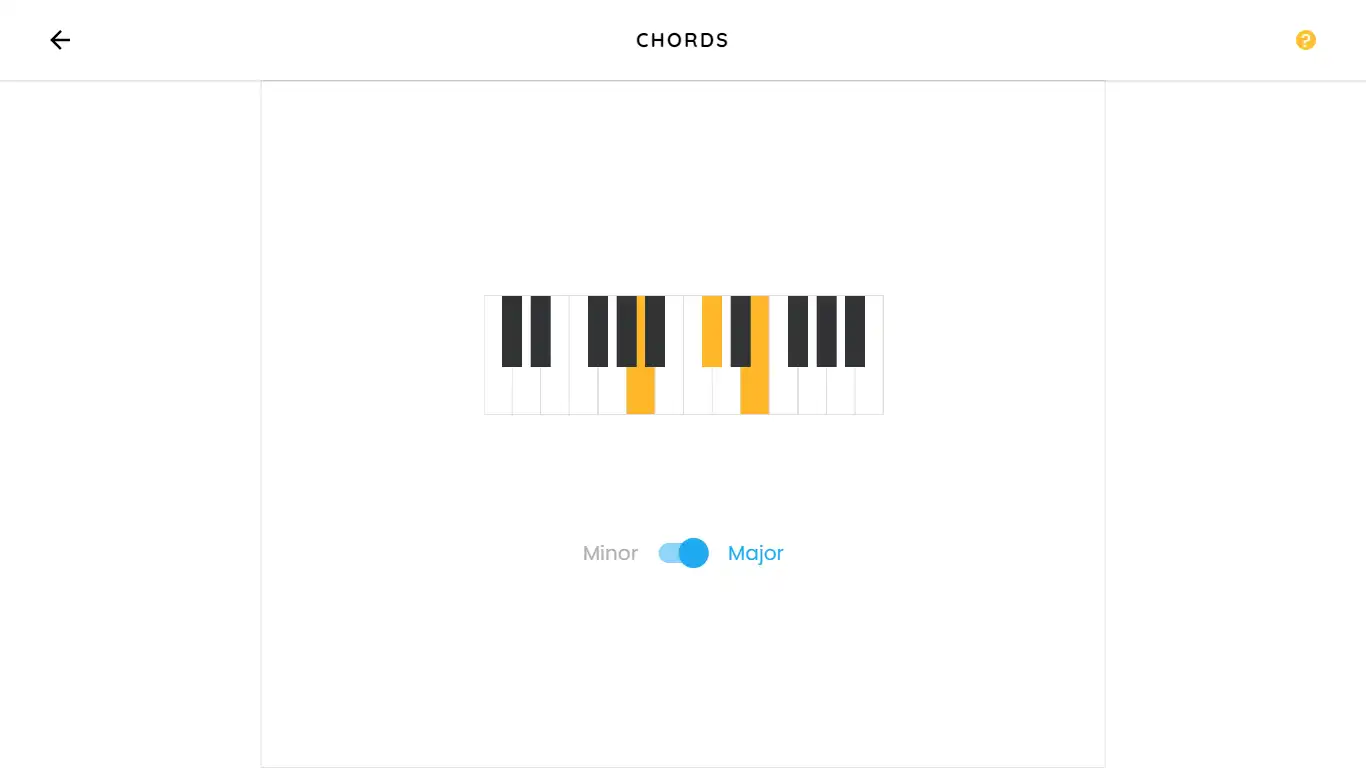 Conclusion
All these Chrome Music Lab experiments were very fun to test out. They provide great value to all the music enthusiasts out there. Let me know which one of them was your favorite. Mine definitely was the Kandinsky experiment and the Song Maker.
You can access Chrome Music Lab from this link
Do let us know your thoughts on Chrome Music Lab in the comments.