After the discontinuation of Cyanogenmod, Lineage OS was made to replace it. It provided a similar style of customization and also the device support. Lineage OS is considered to be very battery efficient and lightweight. It also comes with an AOSP set of in-built apps to replace the Google set of apps. Let us check out how to install and review Lineage OS on Moto g 5G or Motorola One 5G Ace.
Lineage OS on Moto G 5G / Motorola One 5G Ace
---
Requirements
SD Card for Method 1
This process is tested but still, Shakeuptech will not be responsible for brick or malfunctioned devices.
Internet
Follow Steps Carefully
Downloads
We can download the official Lineage OS for Moto G 5G or Motorola One 5G Ace from this website. You should also download the Lineage OS official Recovery image. This would make the flashing and updating of Lineage OS much faster and also easier.

Along with the Lineage OS ROM, we also need the GApps package to use the Google services. We have multiple versions of the Gapps package. I will recommend either Core or Basic version for the best experience. As you can download additional google apps from the Google Play Store.
Also Safety Net does not pass by default, so we cannot use the banking apps and payments apps. ( I was able to use Banking apps on latest Lineage OS 20 without Magisk) So it is best to flash Magisk along with Gapps (Optional). This will also help us pass the safety net.
The Magisk file will be downloaded as a magisk.apk file. To flash it through the recovery we need to rename the file to magsik.zip from the magisk.apk file. Now copy all the downloaded files on the SD card, preferably inside a folder.
Setting Up ADB and Fast Boot
We need to install ADB and Fast Boot drivers on our computer. This will allow us to run the fast boot and ADB commands to flash the recovery file and more. For Motorola smartphones, We need to download the official Motorola device drivers from their website. After downloading run and install the program.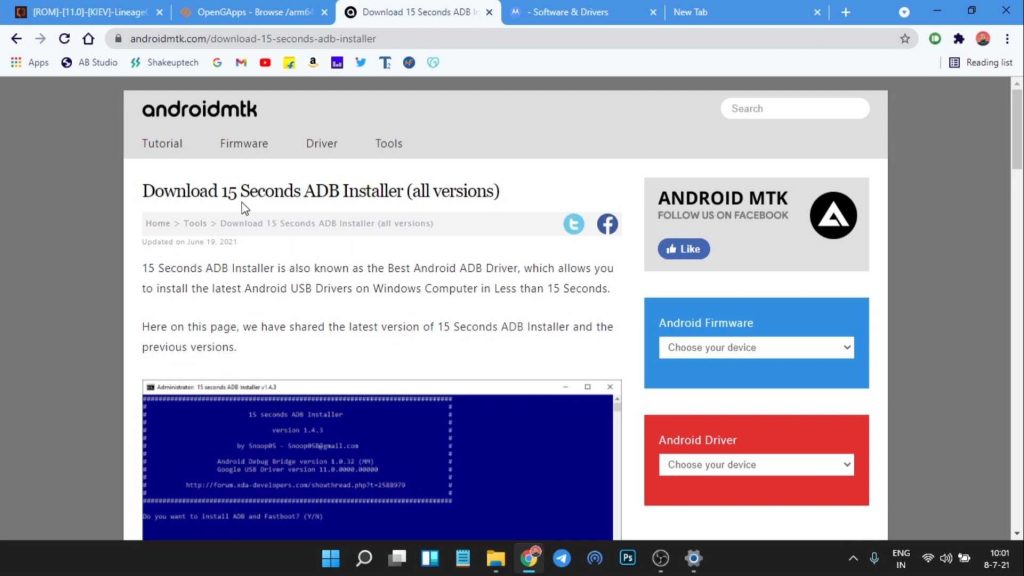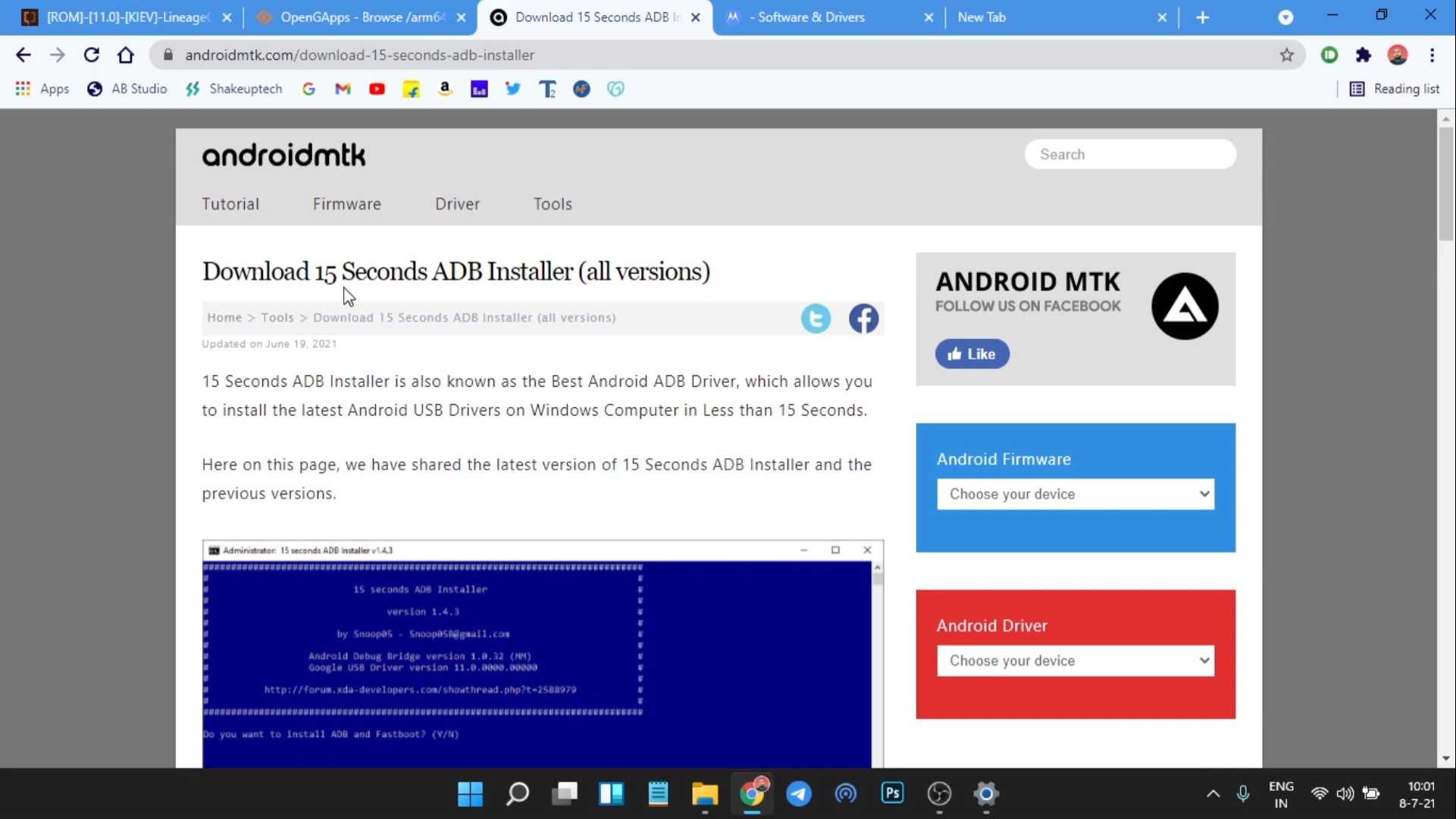 We will also download the ADB installer from this link. This will enable the ADB interface on our computer. You need to extract it and run the installer and it will create an ADB folder in the C Drive of the computer. You need to copy the Lineage OS Recovery file in this folder.
Flashing Custom Lineage OS Recovery
First, make sure you have enabled the developer options on the Moto G 5G or Motorola One 5G Ace. We can do that by finding the build number in the about phone section and then tapping seven times on it. In the developer options, enable USB debugging. Now we can connect it to our system.
We will see a prompt on our phone asking to authorize USB debugging from our system which we need to allow. On our computer in the ADB folder, press the shift key and right-click and open the terminal window.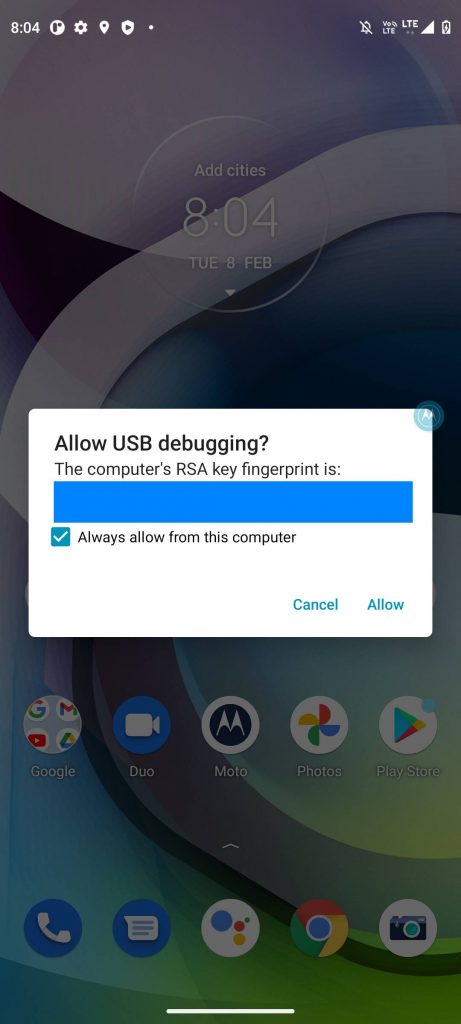 Here type "adb devices" and look for your device name. if you are changing ROMs, then make sure to back up any data you have on the phone. Now type "adb reboot bootloader" and you should see the bootloader mode on your phone.
Now type "fastboot devices" and make sure your device is connected. Type "fastboot flash recovery_a (lineage recovery name.img)" and again run "fastboot flash recovery_b (lineage recovery name.img)".
On your phone use the volume button and select reboot to recovery and press the power button. We will boot into the Lineage OS recovery. Here we need to use the volume buttons to navigate and the power button to select.
Flashing Lineage OS on Moto g 5G / Motorola One 5G Ace
We need to select the apply update option and choose the update from android. Now locate the ROM file and press the power button to select it. This will start installing the Lineage OS on our device.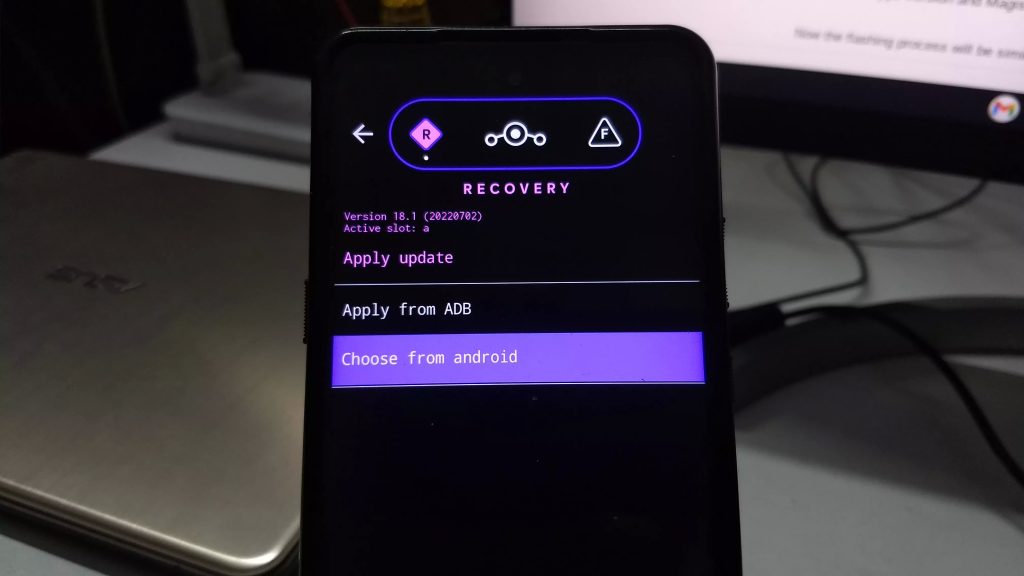 Now after it is done, navigate back and under advanced options, choose reboot to recovery. Then repeat the process to find the Gapps file and flash it. We can then flash the Magisk file right after the Gapps file without rebooting to recovery.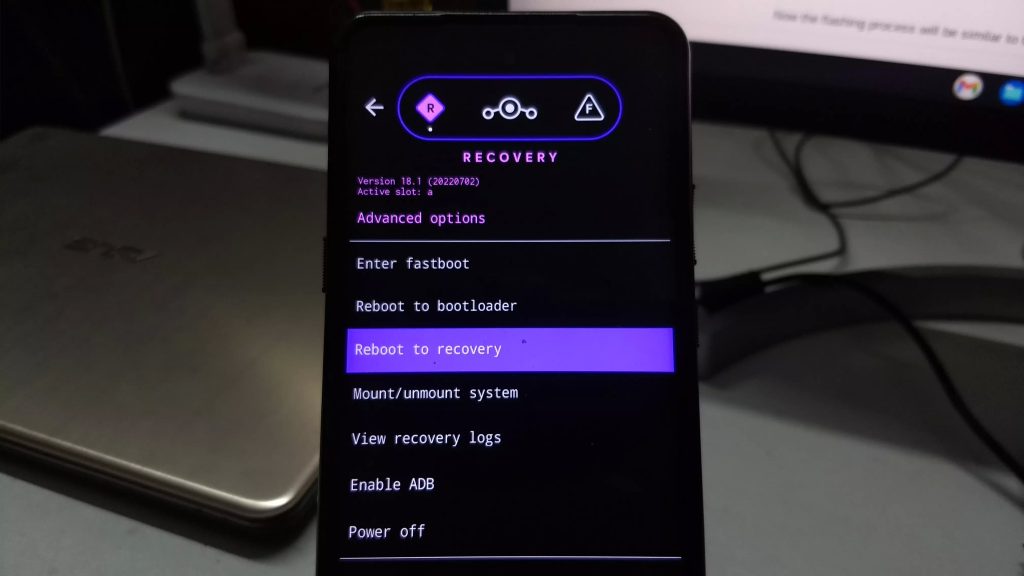 If you are coming from a stock ROM or another custom ROM, then we need to choose factory reset, and then format data/factory reset. And finally, we can choose the reboot system now and boot into the Lineage OS.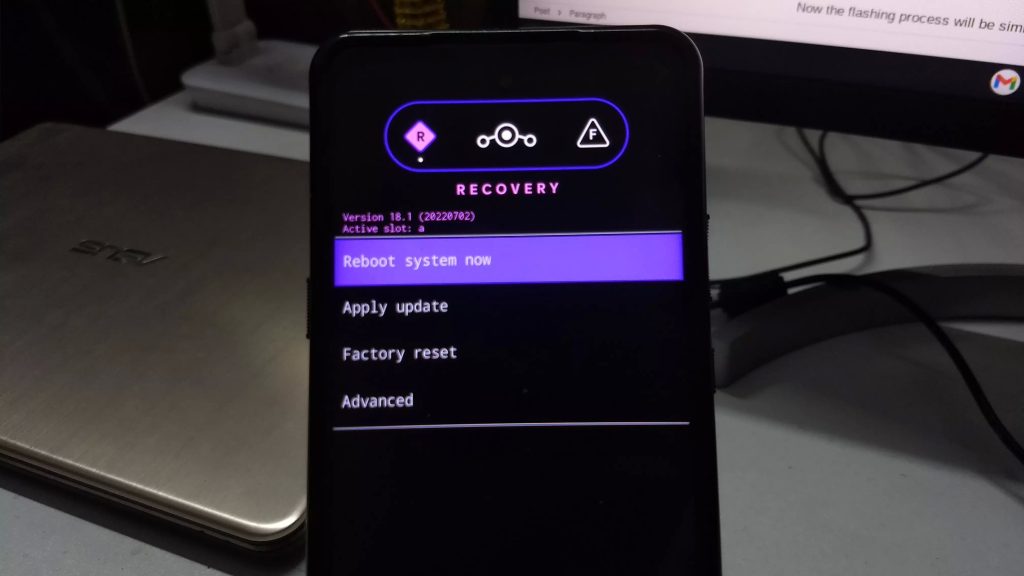 Updating Lineage OS on Moto G 5G / Motorola One 5G Ace
Official builds of Lineage OS are updated quite frequently. If we need to update the ROM, we need to download the latest build from the website rather than from the OTA update. Also, it's a good idea to download the latest Gapps version and Magisk version beforehand.
Now the flashing process will be similar to the above. Flash ROM, reboot to recovery, and flash the Gapps file and Magisk file. But we need to skip the format data part and simply reboot the system. This will preserve all our data and only update the ROM.
Pass Safety Net on Lineage OS
Safety Net does not pass by default, unfortunately. But that has been the case with Lineage OS for a long time. That is why I recommended flashing the Magisk zip during installation. Open the Magisk app and follow the instructions. It will reboot to completely install Magisk on your device.
I could, however was able to use Banking and Payments app on the latest Lineage OS 20 Android 13 version. But the safety net is not completely passing, and Google Play Store still shows device as "Uncertified".
Now in the Magisk app, go to settings and enable the Zygisk Beta toggle. On the home page of Magisk, go to Modules and select install from storage. Now choose the Universal Safety Net Fix zip file. You can now reboot the phone to apply the settings.
Lineage OS 20 Official on Moto G 5G / Motorola One 5G Ace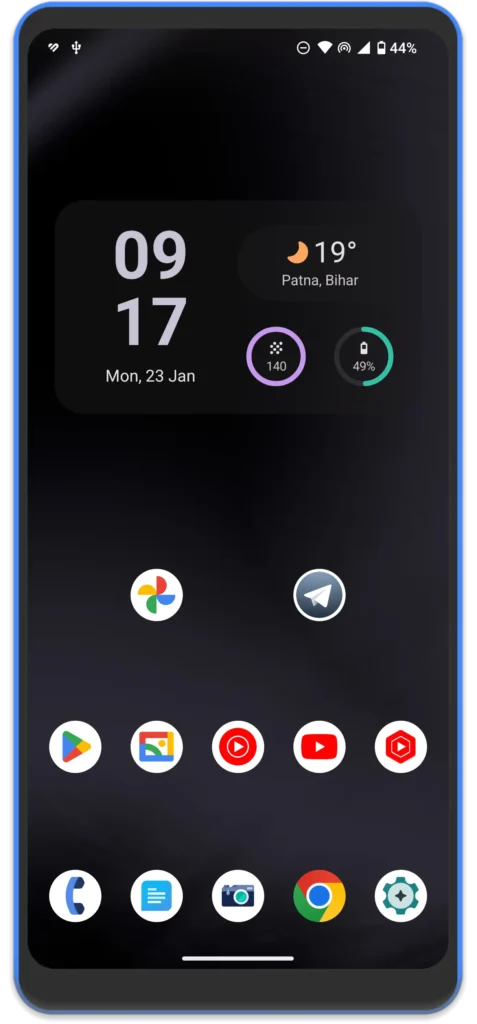 Lineage OS is known to be a really lightweight and battery-efficient custom ROM. That is also true in this case with Lineage OS 20 update. During my usage, I found the ROM to be quite snappy and responsive.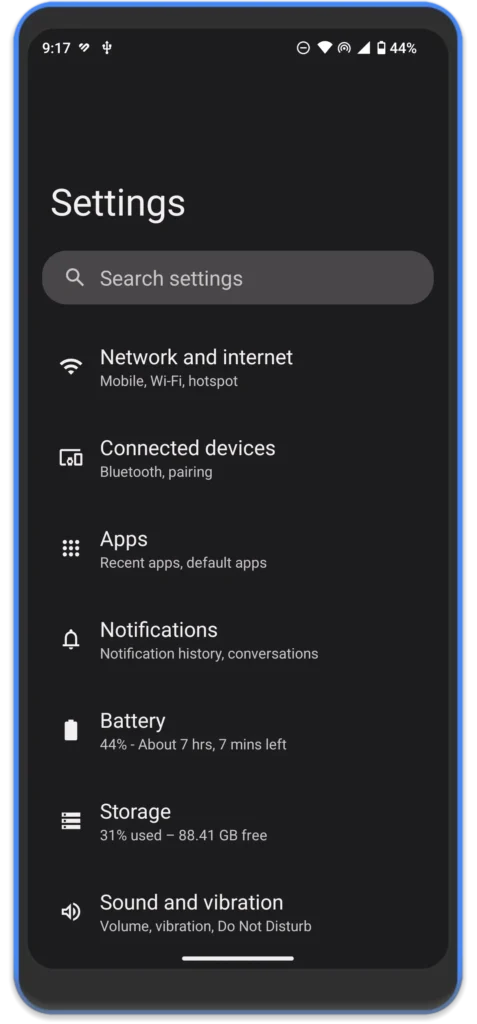 Lineage OS 20 is based on Android 13 while Lineage OS 19.1 is based on Android 12. Customization options are limited on Lineage OS but we see the basic options related to the display and status bar.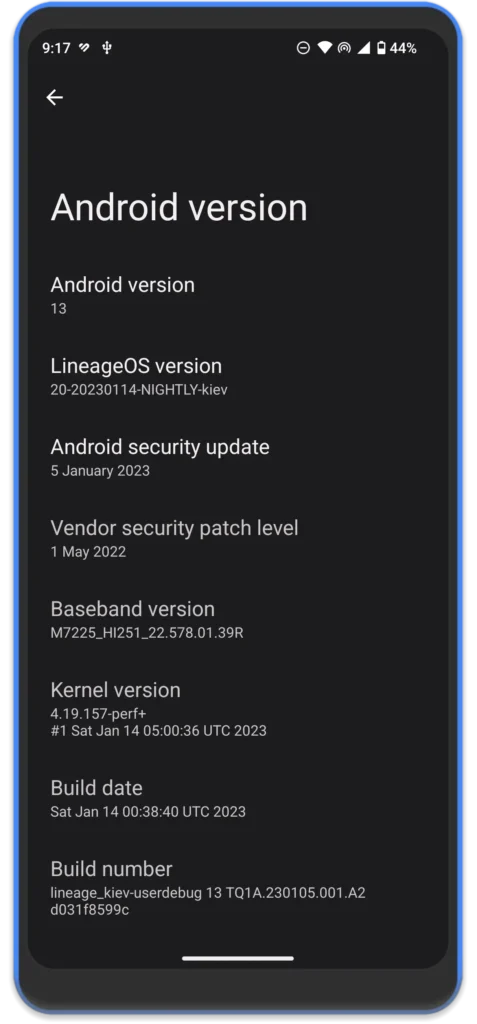 Coming to battery backup, I was getting a screen on time of 6 to 7 hrs daily with heavy usage, which is quite impressive. Overnight drain is also negligible. My daily usage included a lot of social media, video streaming, and offline video playback.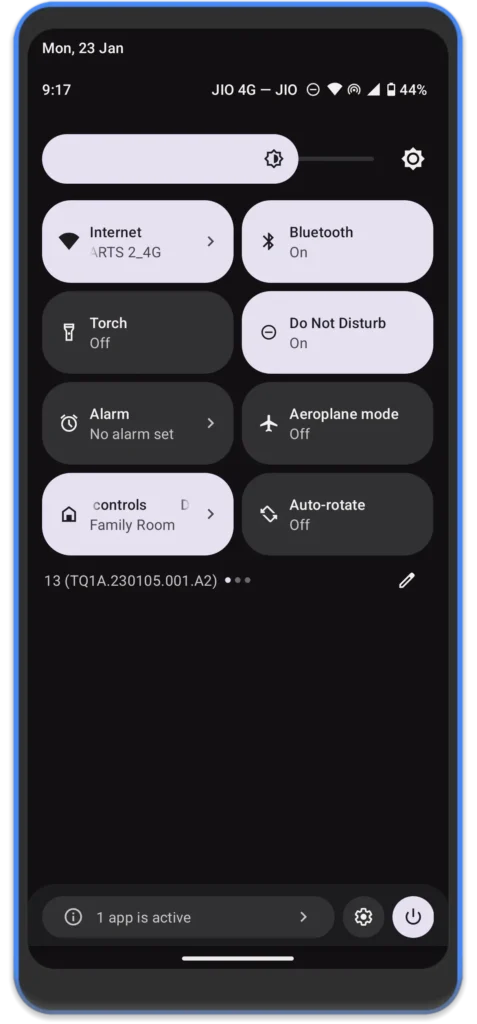 So that was the review of the official Lineage OS on Moto G 5G or Motorola One 5G Ace. The ROM is best suited for those who want minimal clutter but great battery backup and performance.