Let's see how you can run Windows 10/11 on your Android Phone using Chrome Remote Desktop. It works like a charm and makes it easy to access your files on your computer or laptop. So let's start the process..
How To Run Windows 10/11 on Android?
First you need to be on a Chromium based browser like Google Chrome, Brave Browser, etc.
Then we will download the tool needed for this process.
Visit this website link to download the Chrome remote Desktop Extension.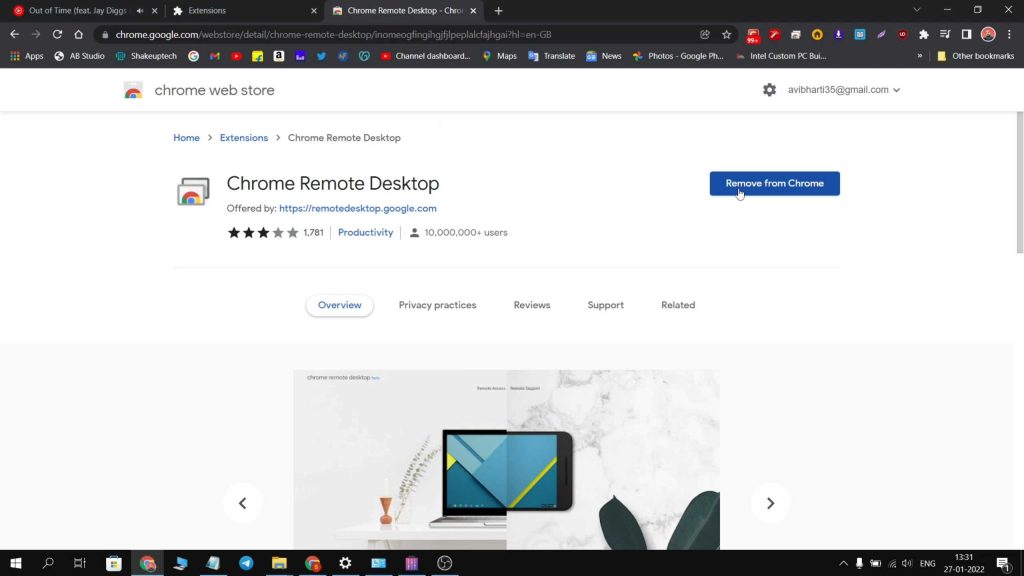 Click on add to Chrome option to install it on your browser.
Remote Support
You will see the Chrome remote desktop icon your extensions list.
Click and open it and you will see some options.
First let's see the Remote Support option.
You will see two options: 1. Share this screen and 2. Connect to another computer.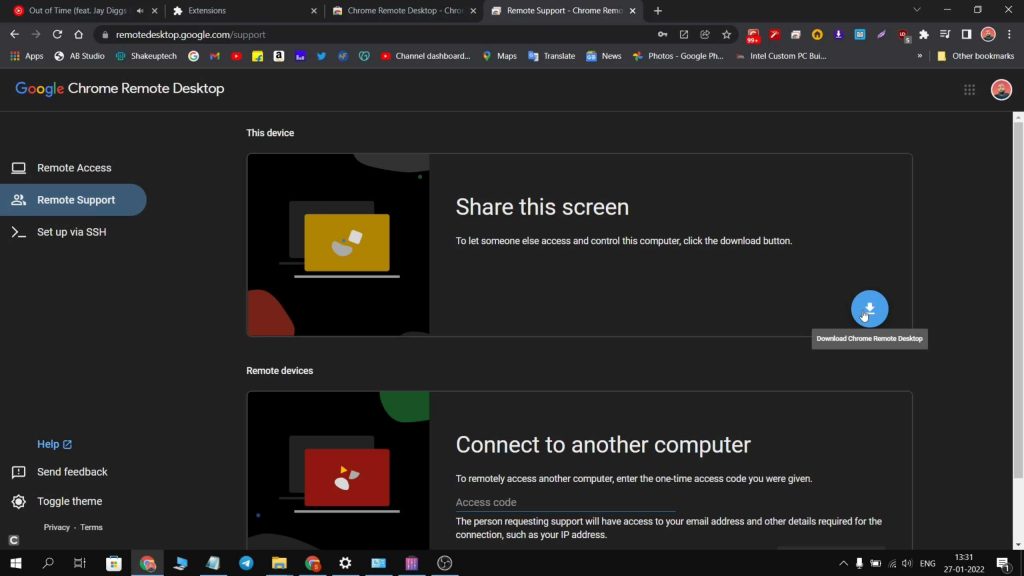 Share this screen option will download an add-on application and then you can generate a code and create a server.
On another computer open the Chrome remote desktop interface and enter the code generated under the Connect to another computer option.
Now you can view and control the other computer remotely using this option.
Remote Access
Run Windows 10/11 on Android Phone
Now let's see the option that will help us run Windows on our Android smartphone.
Click on the Remote Access option and it will give the option to turn on the service.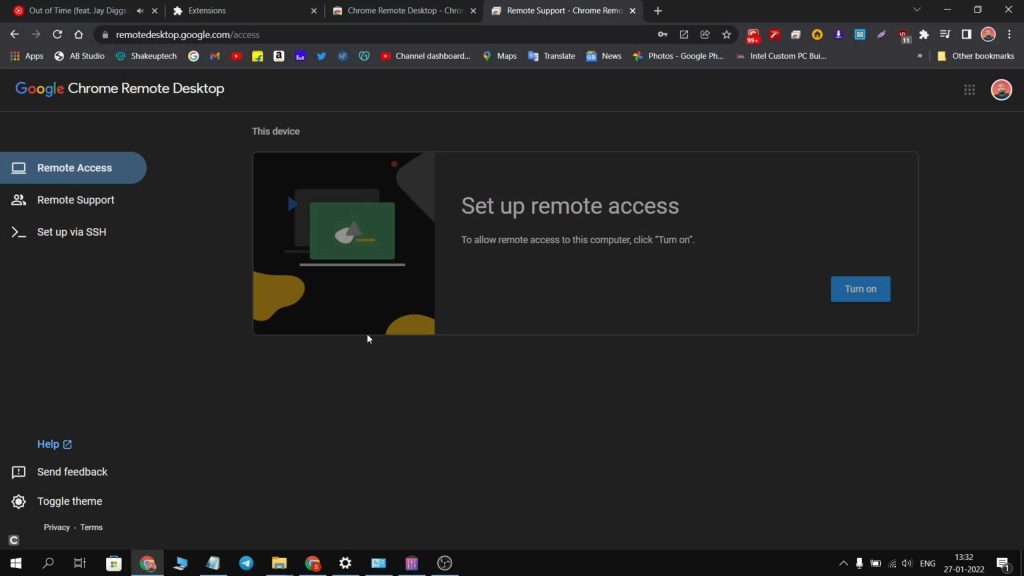 Clicking on it will the ask you to choose a name or go with default name for your computer.
Then you need to create 6 digit PIN to secure the server.
Once done you'll see your device server starting and then marked as online. Now let's go to our phone…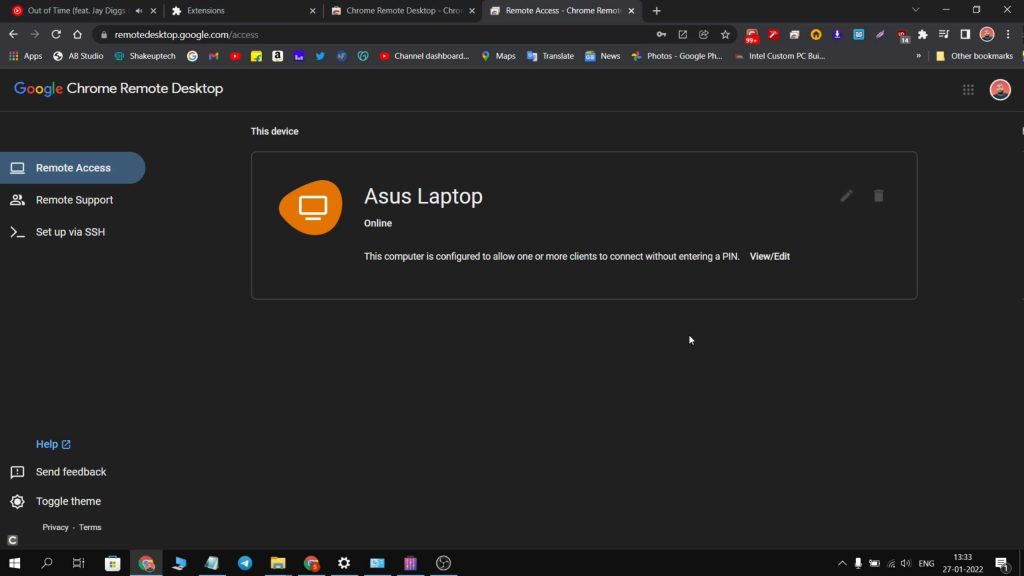 Preparing Phone
On your smartphone open Google Play Store and search for Chrome Remote Desktop app.
Download the application and open it.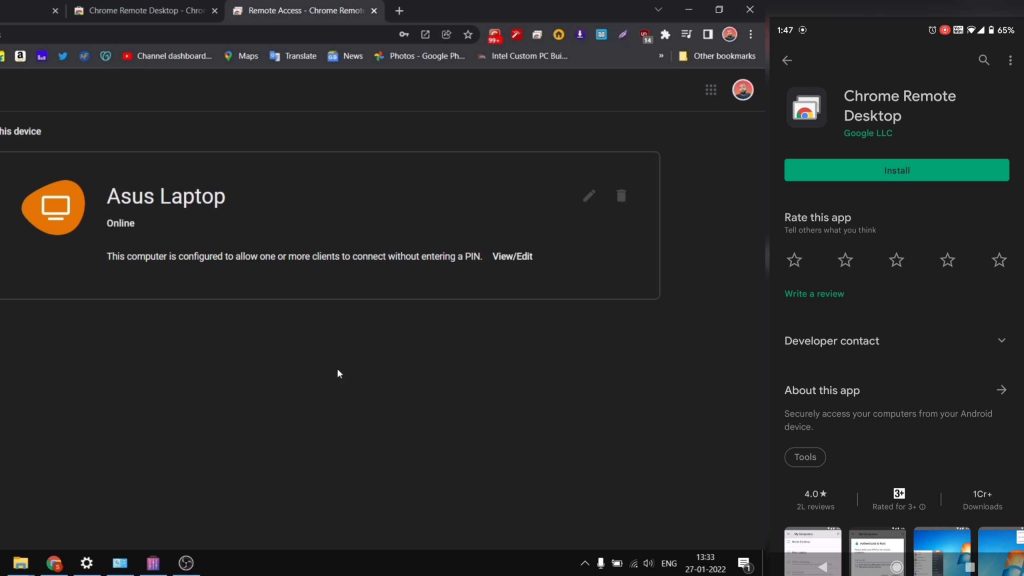 You'll see your computer's name on the list.
Tap on the device's name and it'll prompt you to enter the PIN we created earlier.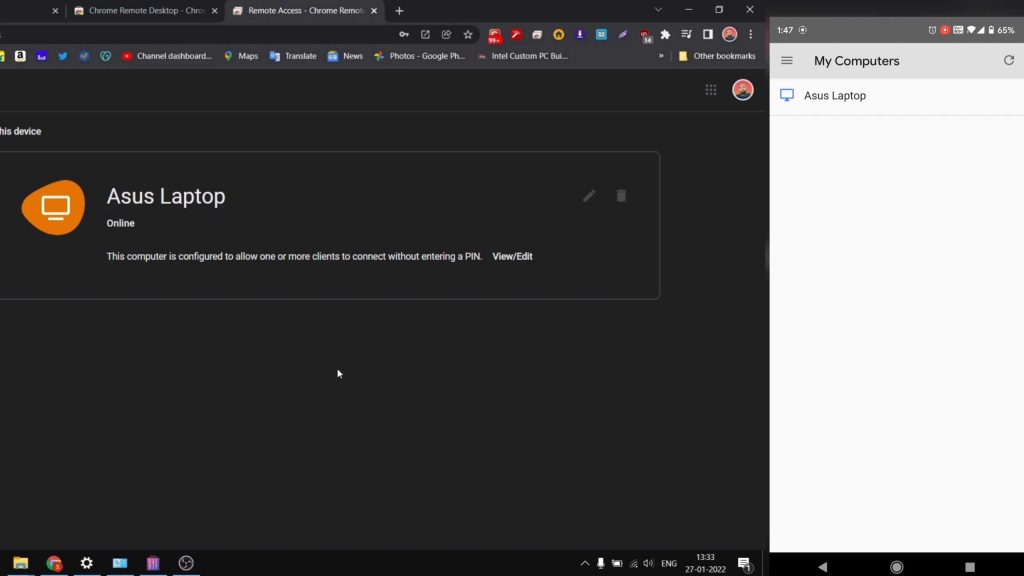 After entering the PIN you will be conected to your computer's screen and can easily browse using your touch screen.
Control Your PC From Phone
When you swipe down from top you will have two icons: one for mouse and one for keyboard.
Tapping the mouse icon will toggle between cursor control or touch control.
Keyboard icon will bring up the Android keyboard to type something when needed.
The cursor control and touch control both works very smoothly.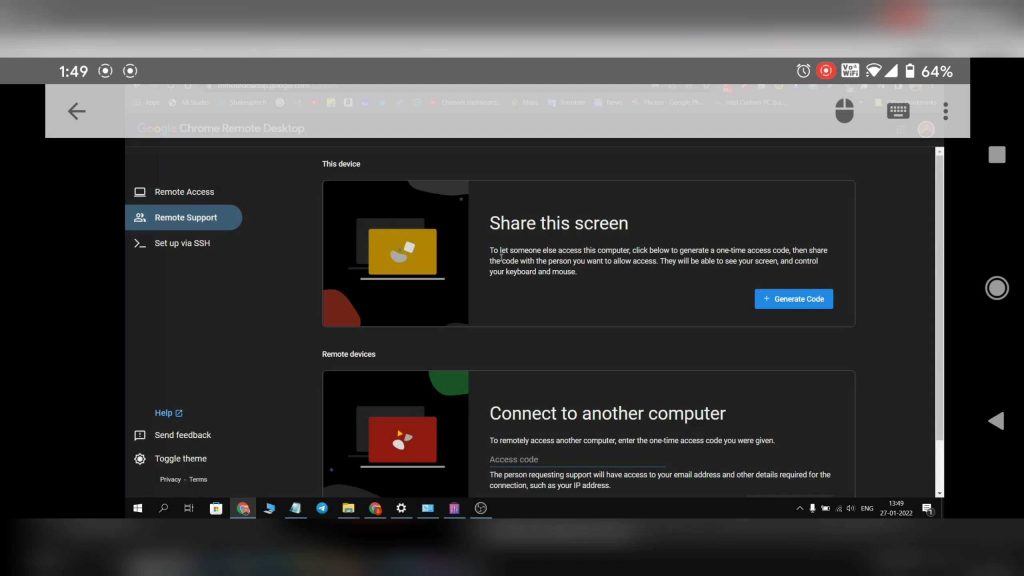 You can drag around the screen to control the cursor and tap to trigger a click.
Using your two fingers you can swipe and browsethrough menus.
The touch control makes it behave like anormal Android interface. You can touch any menu or program to open it.
Overall it's a fun experience using the Windows OS from our smartphone.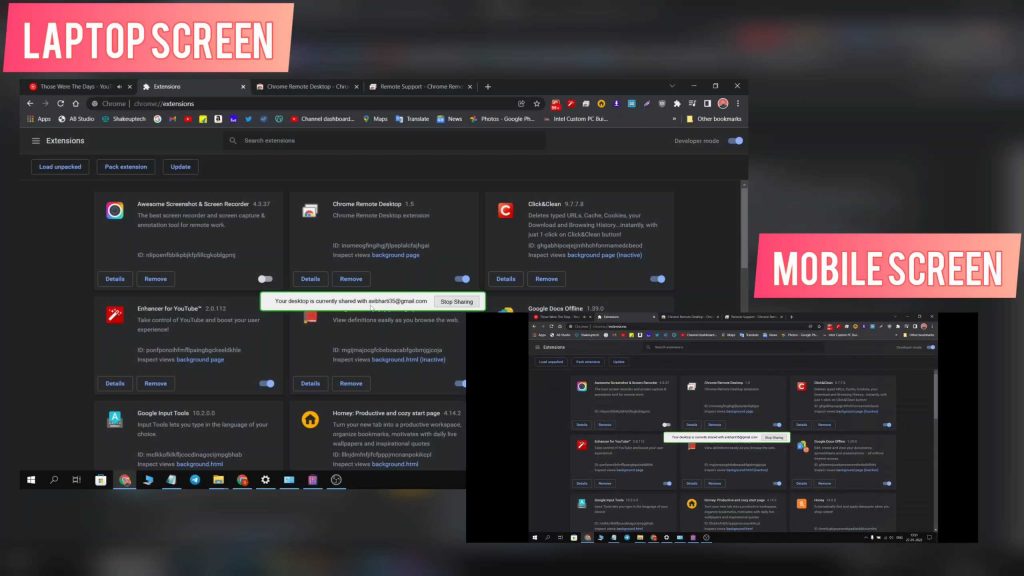 You can access your Computer's screen from your phone even when not connected to the same WiFi network. Just use your mobile data and access the files needed from your smartphone. Whatever do on your phone will happen on the computer as well. It is basically mirroring the computer's screen on your phone. But instead of just being limited to seeing the computer's screen, you can fully control the computer and access all its files and programs.
Check out more awesome Chrome Extensions. Read here