We never imagined Samsung to come out at the top as the best Android smartphone. It was always thought to be Google's Pixel series. But now that Samsung has promised 4 years of major updates for their flagship series, things have started to shift tremendously. Because Google only provides 3 years of major updates. Let the Samsung vs Google battle begin…
How is Samsung Beating Google at Their Own Game?
The main credits for this sudden change in Samsung's update policy can be given to Qualcomm. In order to provide a software update for a specific device, smartphone manufacturers have to rely on the chipset manufacturers to provide the driver update. Without the necessary driver updates, the software update will not work out.
Now that Qualcomm is providing regular updates in their newest chipsets. It will be much easier for the companies to adapt to the new software update mechanism. Google in collaboration with Qualcomm launched a system in 2020 to provide 3 years of Android updates. This was for the Snapdragon 888 or newer chipsets launched after.
Previously Qualcomm used to provide updates for their chipset for 3 years. That is why major companies like Google also provide only 3 years of Android updates. Whereas for security patches updates, Qualcomm provides 4 years of updates for their chipsets. Many companies like Google and OnePlus follow the 3 years Android and 4 year Security Update protocol for this reason only.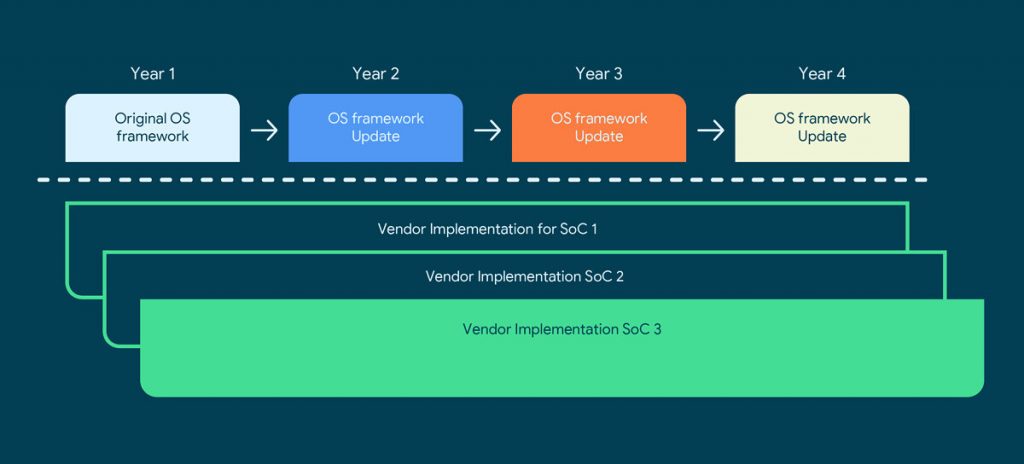 Google, as the owner of Android, should be in the front when it comes to updates. Older Nexus series were always the first ones to receive any announced Android update release. Even the earlier Pixel devices used to follow the suite of Nexus legacy. Now Samsung, a Korea based company is beating Google at their own software game.
if Google still wants to retain its software king title, they have to step up their game soon. Following Samsung's lead, other companies may also start providing extended Android updates otherwise. Otherwise in the Samsung vs Google battle, Samsung might be victorious.
Samsung One UI 4 Updates vs Google Android Updates
Samsung smartphones run on a custom version of Android, called One UI. The latest Android 12 version of the skin, One UI 4 has already been rolled out to many smartphones. More than 70 Samsung smartphones will get the new Android 12 One UI 4 update. Many newer Samsung phones like S21 FE, are coming with Android 12 out of the box. Samsung is promising 4 years of One UI and 5 years of Security Patches updates to its newer Galaxy smartphones and tablets.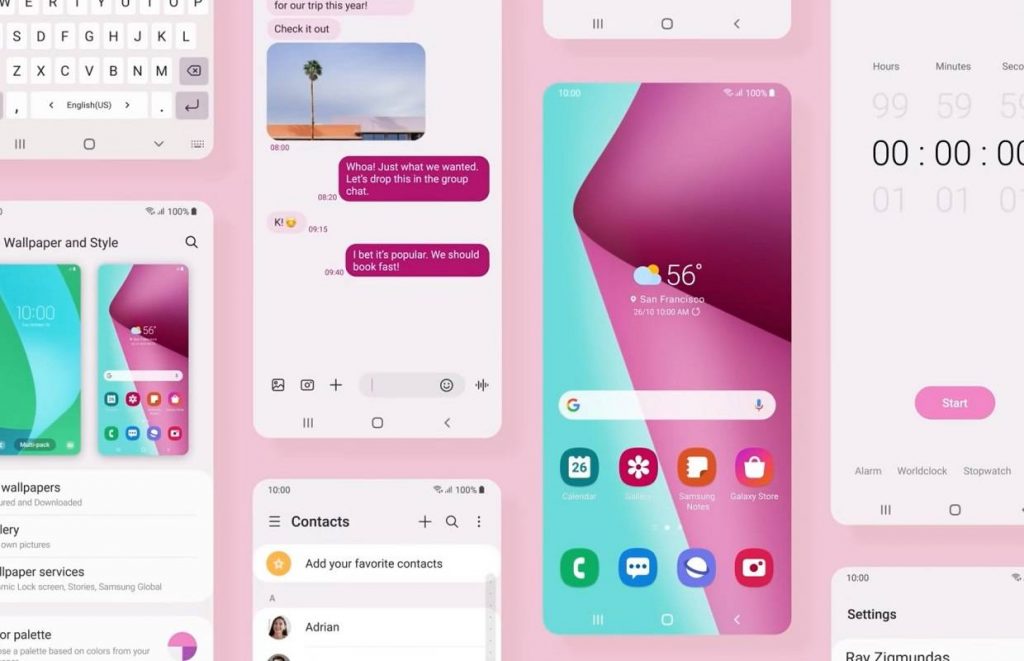 Eligible Galaxy devices with four generations of One UI and five years of security updates1 include:
Galaxy S Series: Galaxy S22, S22+, S22 Ultra as well as Galaxy S21, S21+, S21 Ultra, S21 FE and upcoming S series devices
Galaxy Z Series: Galaxy Z Fold3, Galaxy Z Flip3 and upcoming Z series devices
Galaxy A Series: upcoming select A series devices
Galaxy Tablets: Galaxy Tab S8, S8+, S8 Ultra and upcoming Tab S series devices
Eligible Galaxy devices with up to four years of One UI Watch and Wear OS Powered by Samsung include:
Galaxy Watch: Galaxy Watch4, Galaxy Watch4 Classic and upcoming Galaxy Watch series devices
Read Samsung Galaxy S22 Ultra Vs iPhone 13 Pro Max: Specs Comparison!
How Samsung's One UI has Evolved
Previously One UI was not very popular among Android enthusiasts. Like many Chinese skins, One UI features a lot of customization options. But compared to its early days, One UI has evolved as one of the most popular and stable interfaces available.
The customizations, which felt out of place in the beginning are now an inevitable part of the user interface. The animations and UI elements align quite gracefully and give a pleasing experience.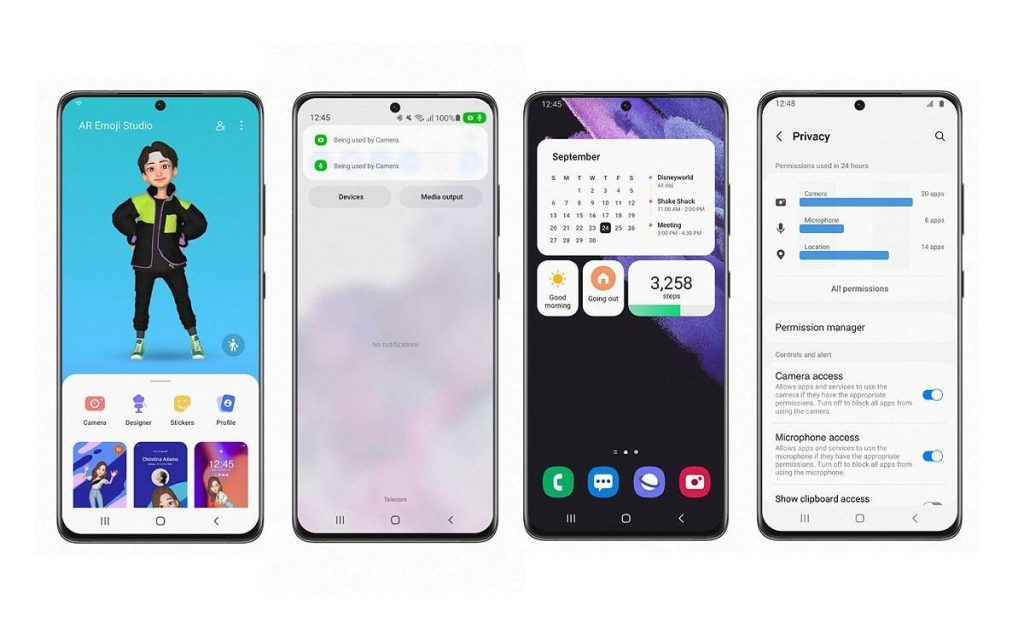 While stock Android 12 has become more like custom skin in itself. One UI has evolved to be a better version of itself. The One UI implementation of Material You has also been applauded by people. The subtle UI changes to match the colour of the wallpaper. And choosing a custom colour palette from the wallpaper, all made it even better. Samsung has also added their own version of Android 12 like widgets which look quite beautiful.
Samsung One UI 4 vs Google Stock Android 12
With One UI 4, Samsung has decided to play it safe. It has not done any major overhaul to its interface as Google has. Apart from some small changes here and there. It mostly resembles the older One UI 3 counterpart. While Android 12 is a big step up from the design language of Android 11.
There are still a lot of features that are not present in the One UI 4. Features that have been introduced in Android 12. For example, the big clock on the lock screen is a major change in the Android 12 update.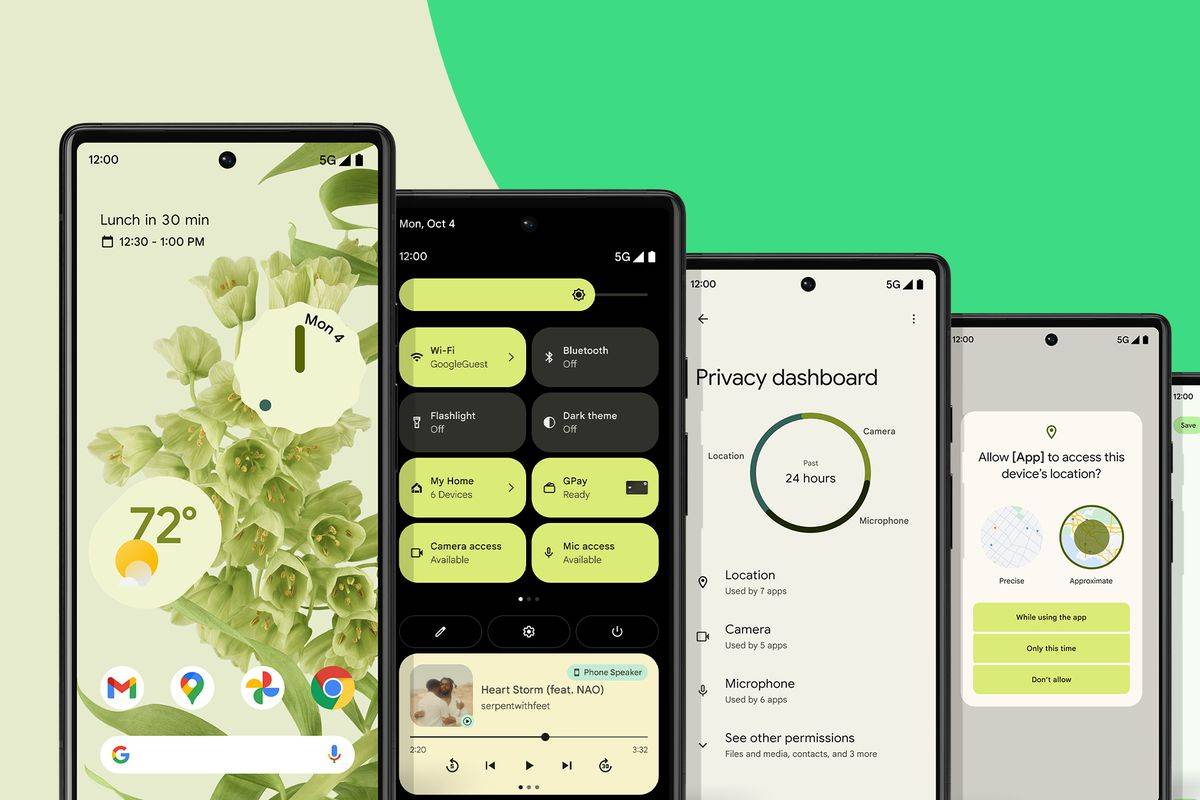 The screen lock and unlock animation is very satisfying on stock Android 12. While locking or unlocking the screen there's a subtle ripple effect from the source of the input. For example, from the power button or the on-screen fingerprint reader. Even while charging there's a ripple effect animation coming from the bottom area of the screen.
The Android 12 Material You design might not be for everybody's taste. either you love it or totally dislike it. The colours are very pastel style which is not liked by all. Still, Android 12 has its own fanbase, the bolder choices that Google has made are sure praise-worthy. The battle of Samsung vs Google might not end anytime soon and only time will tell who comes out on top of the game.
(Source)