New information about Nothing Phone (1) has surfaced. The upcoming smartphone has been hyped for some time now. We recently saw the release of the Nothing OS launcher, which gives us an insight into the upcoming OS.
Nothing Phone (1) Preview
According to wallpaper.com, the design team of Nothing has been working hard on Nothing Phone (1). After the success of Nothing Ear (1) the team wants to meet the high expectations of the consumers.
According to CEO Carl Pei, Nothing Phone (1) will have the same design language as the Ear (1). We can expect to see the inner workings of the smartphone from the outside. The team wants to make the design of the inner parts look different as well from the rest of the Android smartphones. In the image, we can see one of the designs. And it does look quite different than the rest. They want to emphasize the main components of the smartphone. Making it stand out and even look good.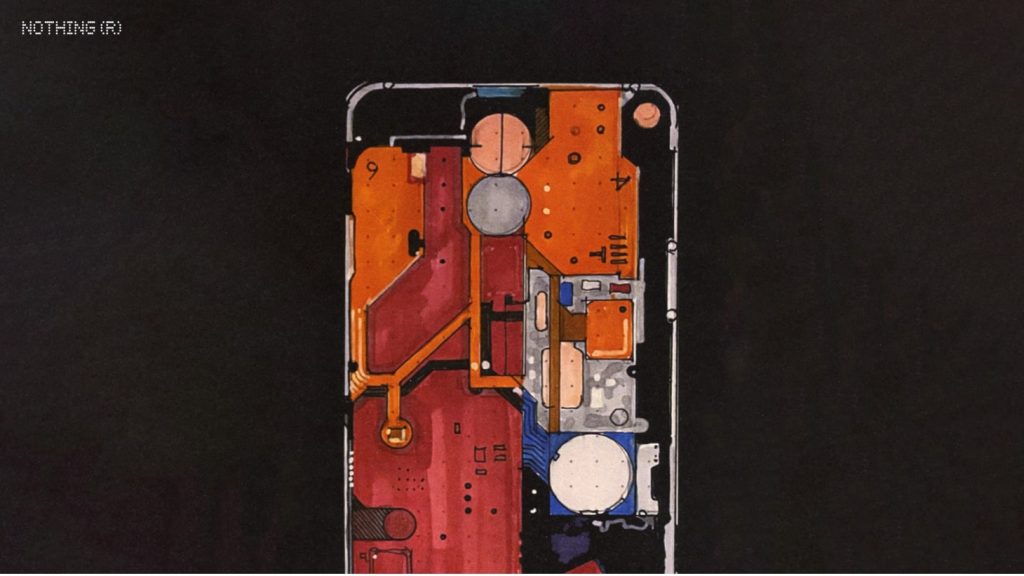 What to expect?
Nothing products will follow the same design language, so they can complement each other. Nothing Phone (1) will run on Qualcomm's Snapdragon Processor as it is more polished and quite popular too. The Phone will run on Android with Nothing OS on top. It'll have its won Nothing exclusive widgets, wallpapers, and sounds. To make it stand out like a separate ecosystem. We have seen some of these examples in the Nothing OS Launcher.
We know from the tweets that they are going to release the phone in the Summer of 2022. So I am guessing in July we can expect the release. They have partnered with online retailers to distribute the smartphone. in India, we will see the release on Flipkart.
You've speculated, and now you know.

Nothing phone (1) is officially coming.

It's unlike anything else.

Summer 2022.

Sign up for the latest updates on https://t.co/pLWW07l8G7. pic.twitter.com/Lo4UPkk7MT

— Nothing (@nothing) March 23, 2022
Now we are getting closer to the release of the Nothing Phone (1). The company has tweeted the known specifications for the smartphone.
A recap of what's officially out there:
– Recycled aluminum mid-frame ♻️
– Transparent back 🪟
– Wireless charging 🔋
– @Qualcomm Snapdragon processor 🐉
– Bonus: no chin 📐
– Announcement date coming (very) soon⏱️

— Nothing (@nothing) May 30, 2022
Nothing Phone (1) related announcement coming this week…
This week.

— Nothing (@nothing) June 6, 2022
Display Leaks
[EXCLUSIVE] Nothing Phone 1 Display Specs

– 6.55" OLED Display
– 1080 x 2400
– Flat Edges | No Chin pic.twitter.com/Wm1U5gFLFc

— TechDroider (@techdroider) June 5, 2022