Microsoft recently announced their latest version of the Windows operating system, the "Windows 11". Even before the official launch, an iso file was leaked online. The file was an early build and it wasn't compatible with many computers. let us see the genuine method to Download Windows 11 ISO and install it on any laptop or computer.
Requirements
Processor
1 gigahertz (GHz) or faster with 2 or more cores on a compatible 64-bit processor or System on a Chip (SoC)

Graphics card
DirectX 12 compatible graphics / WDDM 2.x

Memory
4 GB RAM

Display
> 9″ with HD Resolution (720p)

Storage
64 GB or larger storage device

Internet connection
Microsoft account and internet connectivity required for setup for Windows 11 Home
System firmware
UEFI, Secure Boot capable

TPM
Trusted Platform Module (TPM) version 2.0
source: microsoft.com
Windows 11 Download ISO and Install on any Laptop
Using this method we can install Windows 11 even on Unsupported Systems.
And now we can even download Windows 11 ISO directly from Microsoft's Website.
Visit this link and then you will see three options. We have to select the third option which says Windows 11 Disk Image download.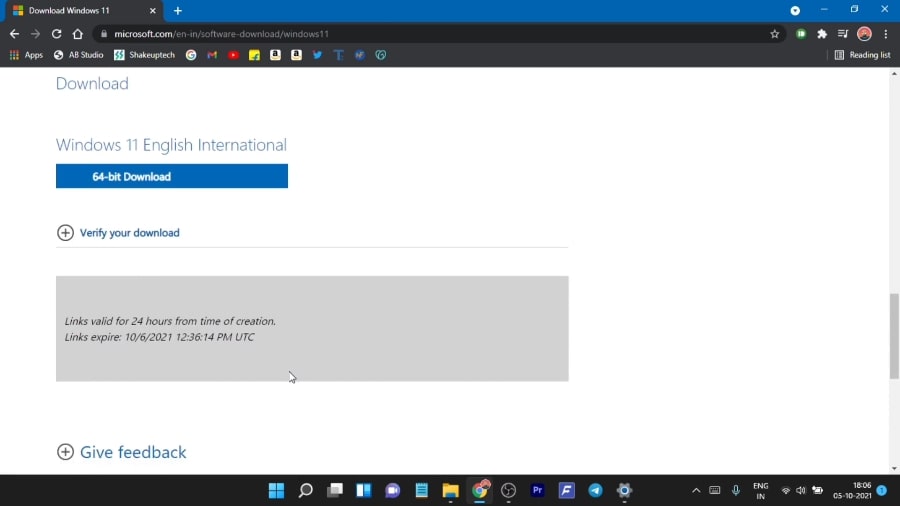 Under the drop-down menu select the Multi Installation ISO and then select English if in the US or English International for English UK.
Then click on 64 Bit Download and the download should begin shortly.
Windows 11 Installation from USB
Now we need to download a utility tool to make a bootable USB. I will be using the Rufus program to create the bootable media.
Open the program and then select your USB drive (mini. 8 GB) then select the downloaded Windows 11 ISO file.
For partition scheme, you cna check yours by right-clicking on the start menu and selecting "Disk Management". Then right-click on the disk 0 and select properties. Under the "Volume" tab, you can check your partition scheme.
So after confirming your partition scheme, we continue the process on Rufus and start creating the bootable USB. The process will take a long time.
Booting into Windows 11
Now we need to boot our system into the BIOS menu. These are different Key shortcuts for different OEMs. Check the image below for more information.
While restarting just press the BIOS key and then select Boot Device Options and select the Bootable USB.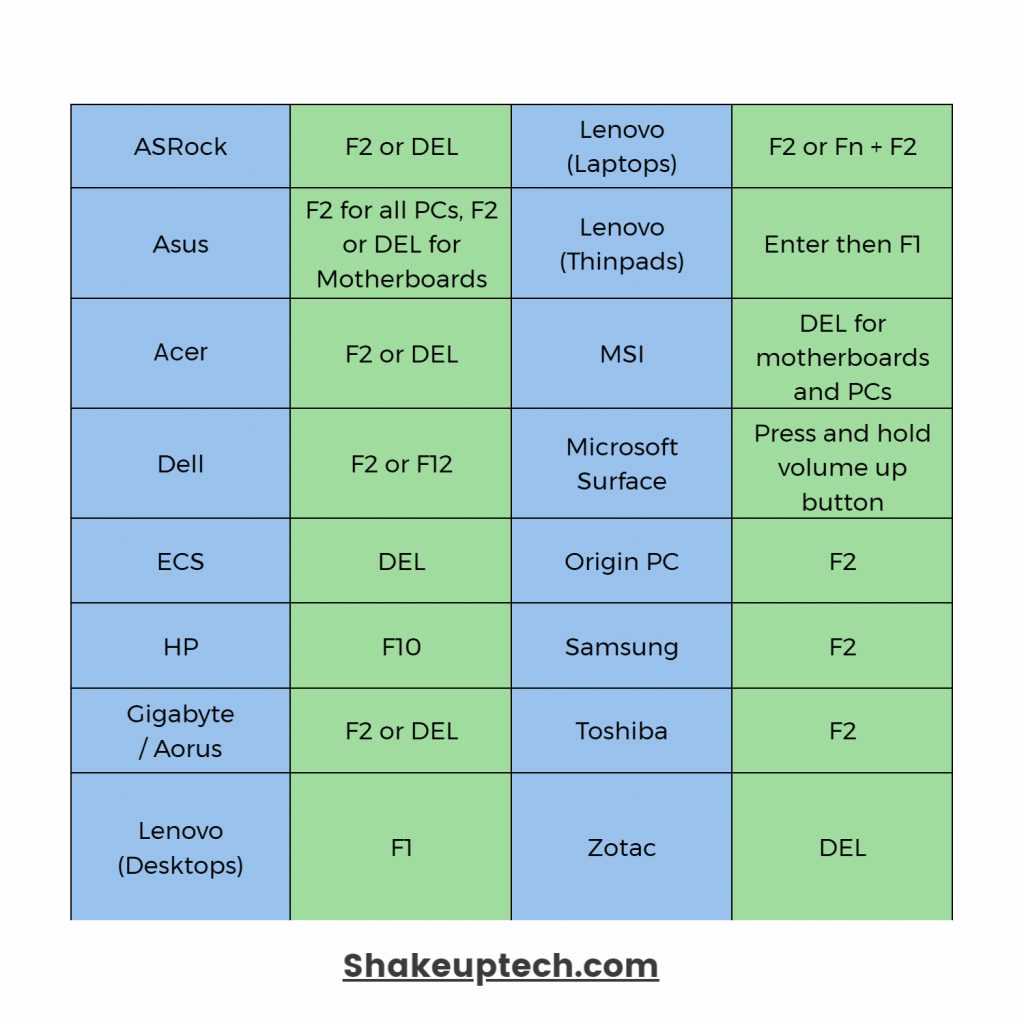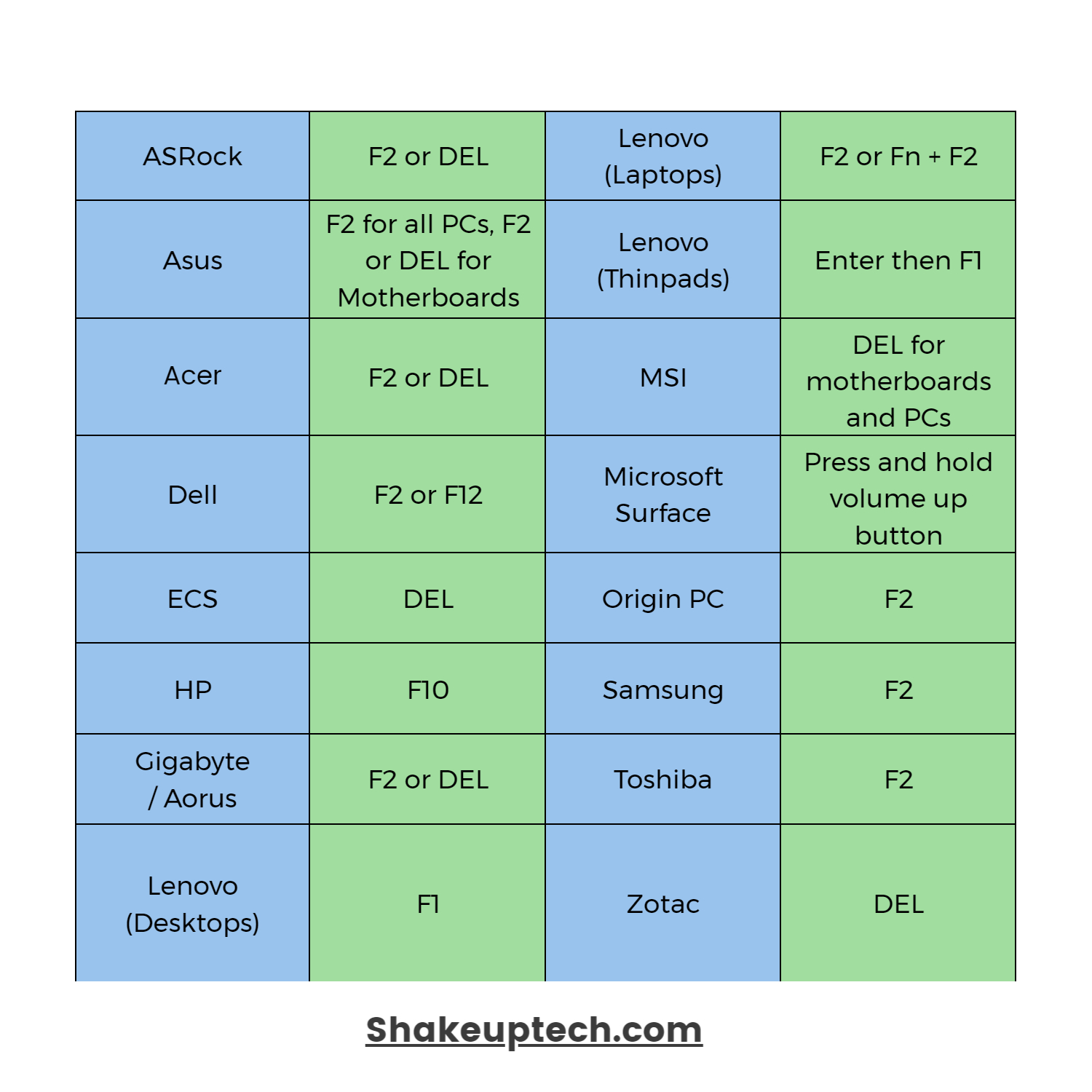 Now select the Windows 11 ISO file and the installation process should begin. Select your language and region and proceed to install.
If you are coming from a genuine Windows 10 version then you can select the Upgrade option to keep all your apps and data intact otherwise select Custom install. (Upgrade might not always work, depending on processor support)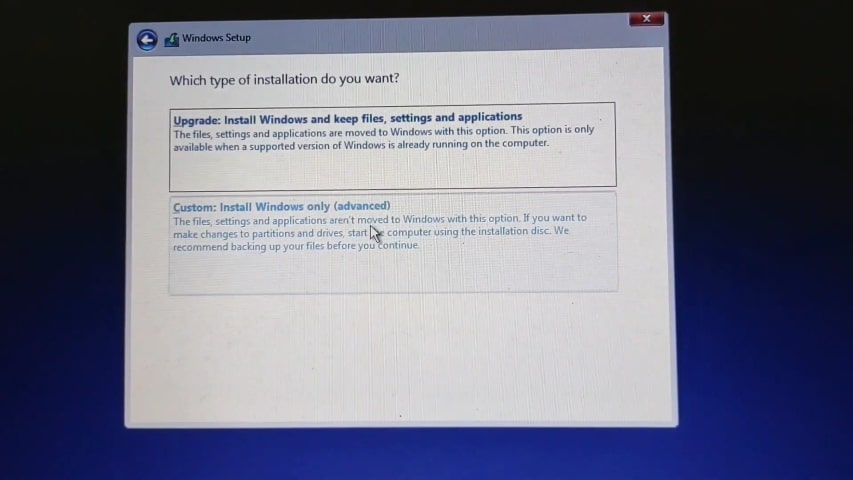 Custom Install will ask you to choose the partition on which you want to install Windows 11.
If you have Windows 10 then select the C drive partition and only the C drive will be formatted. So if you have important files, then make sure to back them up to the D Drive beforehand.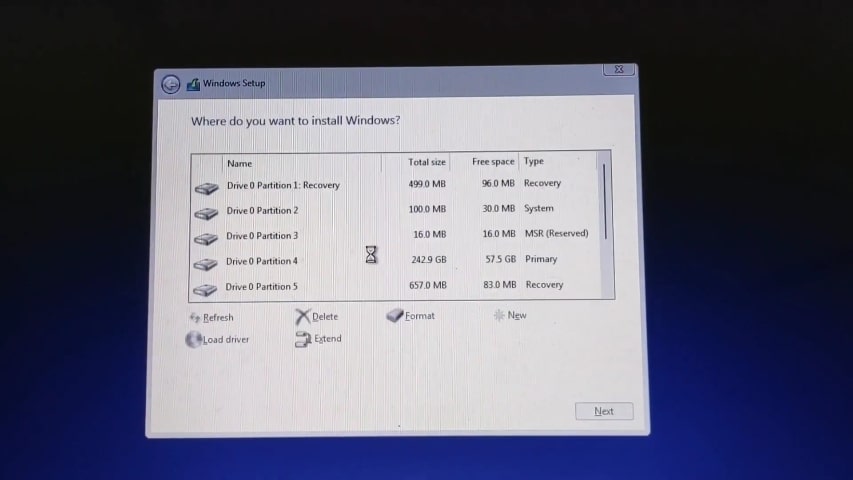 Now just wait for the installation to finish and then set up the Windows 11 OS.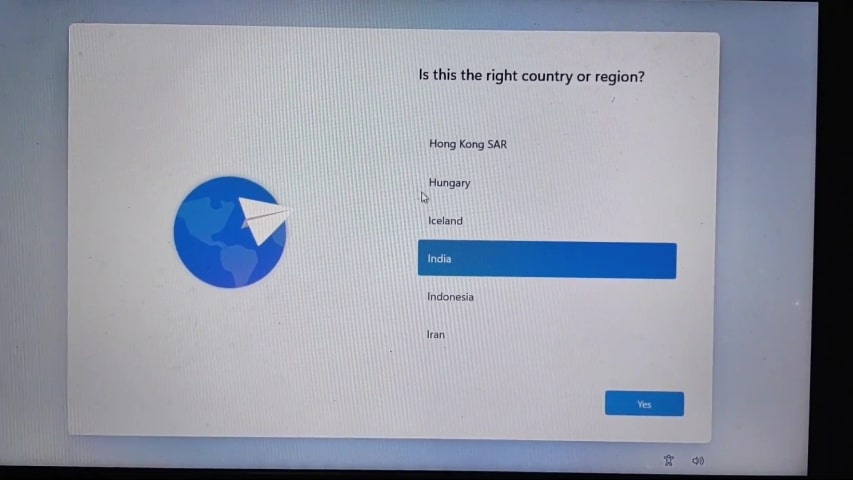 Welcome to Windows 11!
You'll notice the centered taskbar, the centered start menu, and glass-like translucent windows like literally windows everywhere.
I'm not complaining though as it feels very smooth even on my 5-year-old laptop with an i5 6200U processor.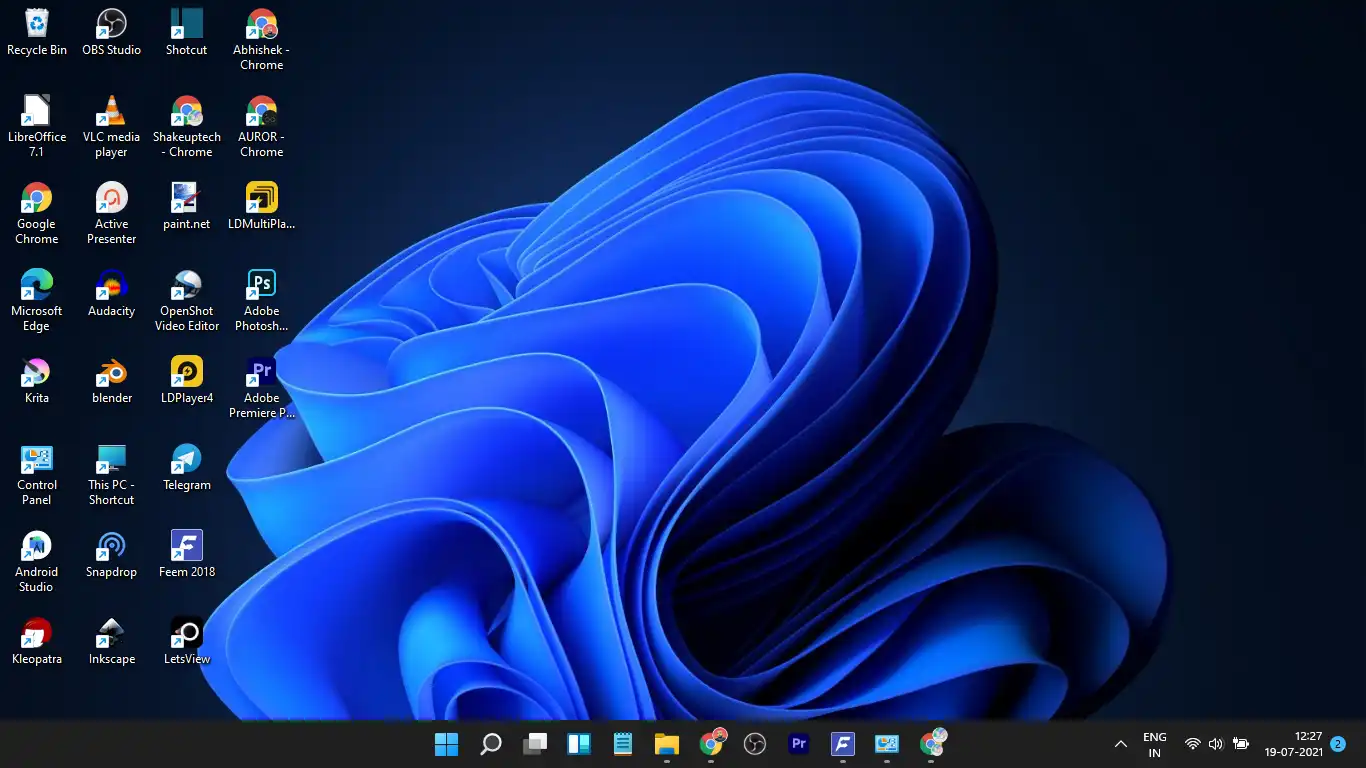 Getting Started
To update to the latest Windows 11 you have to make sure you have the latest Windows 10 update because it needs the system to be fully updated and ready. So go in the system updates and make sure everything is up to date and ready. Also, don't be afraid as it'll not wipe up any data that you may have on your system.
Windows 11 Insider Program
If you're already enrolled in the program then no worries but those who are not can follow the next steps. So first go to the update and security option in settings and click on the "Windows Insider Program". Also, make sure you are logged in through a Microsoft account and not a local account. There will be an option to sign in to the insider program. Click that and it will sign you in and enroll you in the insider program. After that, your computer will reboot.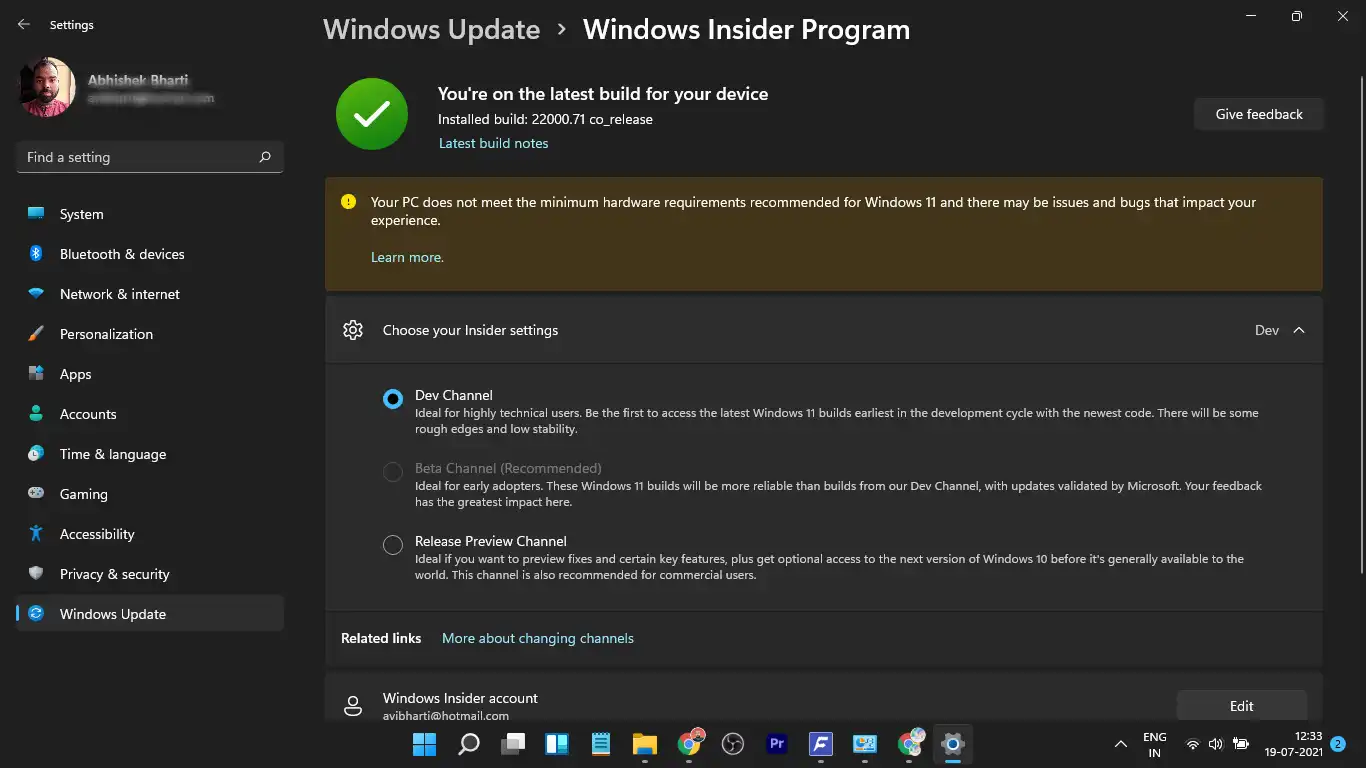 Dev, Beta, and Release Channel
After your computer has rebooted and you go back to the Windows insider program option you'll see an option asking you to choose an update channel. There will be a Dev, Beta, and Release preview channel. And as you must have guessed the dev channel will have the most bugs. While the release preview channel will be the most stable one among the three. But if you want to try the latest software before anyone else you have to go for the dev channel. So choose that and save it, then go back and again check for updates, and you'll see the Windows 11 insider preview update.
Windows 11 Insider Preview
After you see the update then the test of your patience will begin. As you won't be able to use your computer for more than 4 to 5 hours! Yes, that much time it'll take to first download and then install the update to your system. Make sure the computer is connected to the internet throughout. If it is a laptop then make sure to plug it into the power source.
Check out the Chrome OS installation guide. Click Here
Once the update is done installing it'll automatically reboot and again install the updates. This will also take a while so have patience. Once it is done you will have the latest software from Microsoft.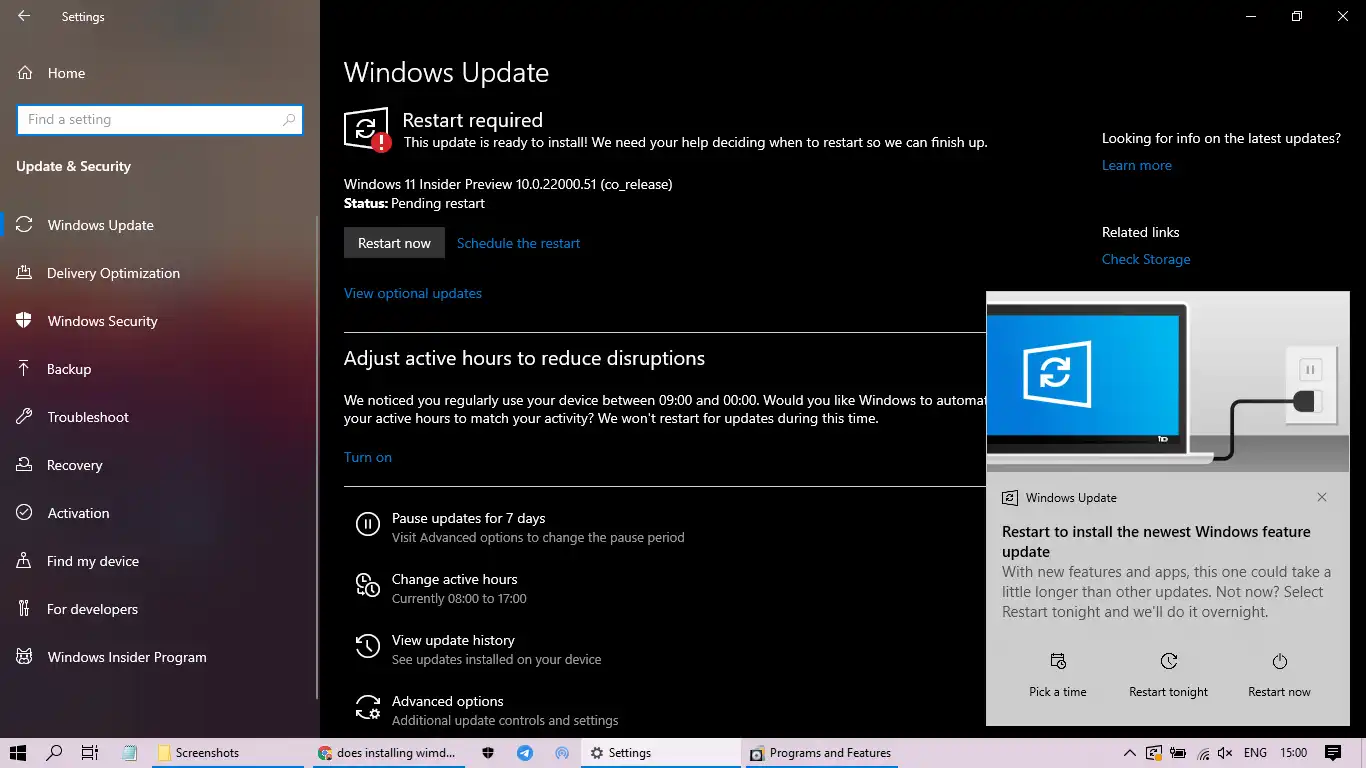 In conclusion, I think Microsoft has done quite a commendable job at delivering Windows 11 and keeping up with the competition. And I cannot wait for the Android update to come which is likely very soon.